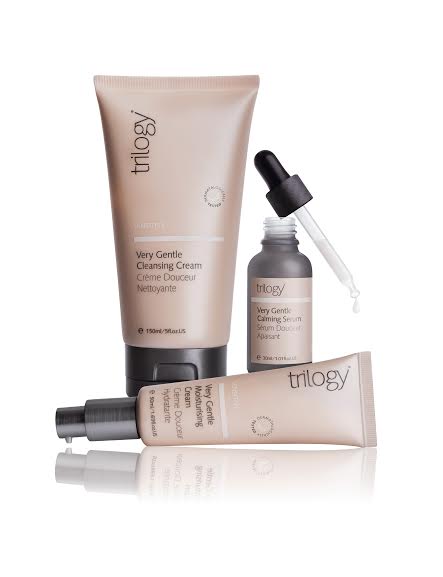 14 Days with Trilogy Natural Skincare
Our reviewer Simonne Walmsley is a sensitive type, so we got her to try 14 Days with Trilogy Natural Skincare…
The sensitive type
Skincare and I have bad history.  I have very sensitive skin and any search for new products can be a minefield.  One year, nearly a decade ago, I gradually worked my way around nearly every skincare counter at an Auckland department store.  Natural, organic, the polar opposite of both, a mixture of the lot, this, that and the next best thing, simply trying to find a range I could use for any length of time.  My search ended when I tried a range which removed not only impurities, but also the skin off most of my face, and I spent the next year healing. 
A week or two later
Frustratingly, my skin most often responds really well over the first few days of introducing any new range.  It's a week or two later, usually after I've graduated from cautious use of samples to investing in the full size products that my skin doth suddenly and fiercely protest. 
Tried international brands
I've even resorted to ordering products not available in New Zealand.  For a couple of years, I used a largely organic Australian brand, but over the long term I couldn't justify it – I was only able to order half a range at once because of costs and spending AUD$30.00 on shipping for every order.  There had to be something more local and more accessible!
Try something new
This has pretty much been me since I discovered skincare, but despite this, I'm still passionate about it.  Bad skin is frustrating, it impacts on your confidence and can be really painful.  I'm almost always willing to try something new, because every time I believe a new product could be amazing.
NATRUE Certification
Trilogy has been part of our skincare landscape here in New Zealand for over a decade and is a leading local brand with an excellent reputation for natural skincare.  Trilogy is the first New Zealand skincare brand to achieve NATRUE Natural Cosmetics Certification, an international certification and independent guarantee that Trilogy's products are authentically natural.  They also have a lovely website over here [www.trilogyproducts.com] where you can read about their history, philosophy and products, so I can concentrate on telling you what my experience with Trilogy skincare was like!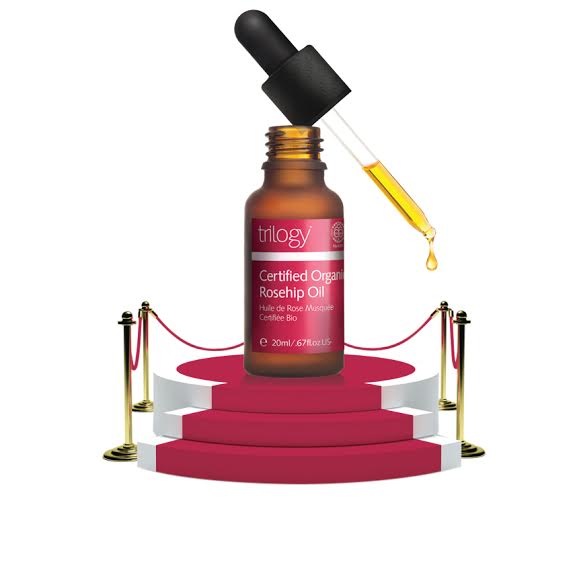 Trilogy Trial: Day One
I've received three products to review from Trilogy's range designed for sensitive skin – Very Gentle Cleansing Cream, Very Gentle Calming Serum and Very Gentle Moisturising Cream.
Starting out, my skin feels rough and painful, it's dull but also very red and seems to have been broken out for months.  I've fallen into a habit of exfoliating daily to try and keep it clear and brighten it, but there's no exfoliant with my products, so I have a habit to break!
I'm also used to a traditional fluid toner (more water-like than a serum).  The last time I broke with tradition ("You definitely don't need a toner!" they said.  I definitely did), it didn't end well for my face, so I'm a mixture of curious and very hopeful that it works out.
So, I use the three products for the first time, but confess I'm not so good at going cold-turkey on anything so I did mix a small amount of an exfoliating powder I already had, with my moisturiser. 
My immediate thought is that the products are lovely to use.  They are rich and soothing, but very gentle and not clogging. They are also fragrance and essential oil free, which is my preference for any products (except my perfume!)  Trilogy describes the Very Gentle Calming Serum as an "SOS product" and I feel like my skin making use of it immediately, and breathing a sigh of relief.
A while later, my skin is starting to feel tingly, which makes me a bit nervous – it could be repair, but it could also be damage.  I'm keeping my fingers that it's repair tingly because I want to keep using the products.
Day Two
Following my nightly skincare routine, I realise I don't need to exfoliate. In fact, I don't use an exfoliant again until day 4.  My skin feels softer, smoother and calmer, just 24 hours later.  And there's no tingly feeling. 
Day 7
There is a definite visible improvement in my skin.  The roughness has gone, my skin is definitely brighter and the redness has calmed down a lot.  The acne and general pain has cleared.  In fact, it's the clearest my skin has been possibly even for a couple of years.  This matters to me a lot because my skin is generally too sensitive for makeup so I have nothing to hide behind.
I have also now received Trilogy's Certified Organic Rosehip Oil, which is a beautiful product that I'm excited to add in.  Previously, an oil has been a staple in my skincare, but I feel as though the three Sensitive products are working so well, this time I can keep the oil for a little bit of luxury, or as a boost to assist in periodic damage repair, as opposed to everyday use.
I've also seen a product tip posted to Twitter by Trilogy – try mixing two drops of Organic Rosehip Oil into your moisturiser and massage into your skin.  So I do.  This is such a treat and my skin loves it so I do this a couple of times a week now, for an extra boost.
Day 14
My skin has continued to repair and two weeks later it feels as though it's possibly even strong enough to carry make-up, which would be lovely for going out and tired days, especially! 
Thank you Trilogy! 
P.S.  I only exfoliate twice a week now, with the Trilogy Gentle Exfoliant that I ordered while I was reviewing the Sensitive product range.  It's a lovely gentle product that complements the Sensitive range really well.
By Simonne Walmsley
5th September 2014
Recommended