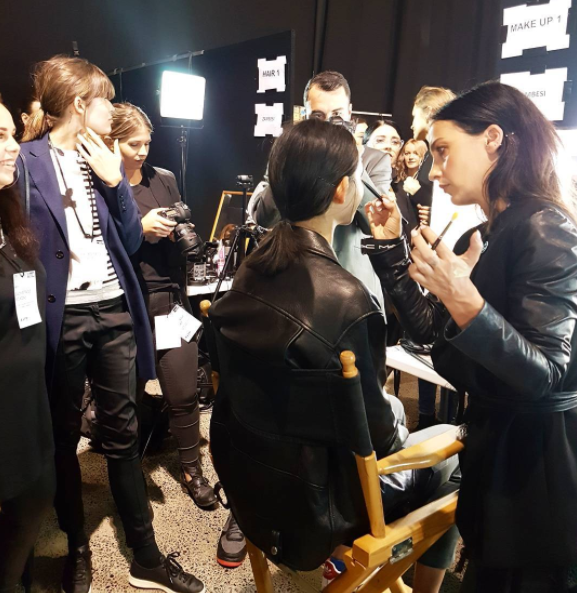 Backstage with MAC at NZFW at Zambesi AW18
We go backstage with MAC at NZFW at Zambesi AW18 with Key Make-up Artist, KieKie Stanners on model Freja from Bintang Models.
Inspiration 
For this make-up look, they were inspired by the fashion and colour tones in the collection.
Futuristic Feel
"It has more of a fresh, futuristic Zambesi woman in this show" says Kiekie Stanners. There's a light and futuristic feel and very soft veils of colour and a electric colour in the inner eye colour.
Colours
Around eyes is a custom mix of Lip Mixes in a soft stain around the eyes. Powder is mixed in to make them really chalky.
Cheeks
The cheeks are super fresh with just highlighting and no blush on face at all. Really delicate, keeping girls looking like themselves.
Lips
A clear Lip Gloss only was applied to the lips.
Overall, it's a look that's really clean and highlighted, with no mascara only a tiny touch if they need it.
Megan Robinson
28th August 2017
Recommended