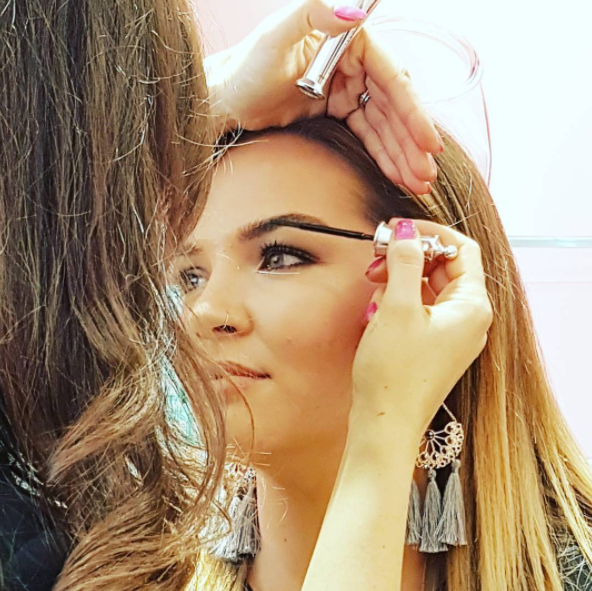 Benefit launches 4 Brow Styles you need to try NOW
Everyone has a celebrity crush they'd love to be stuck on a desert island with, but we'd venture a guess that you also have a celebrity BROW crush (not to mention a Benefit brow tool you never leave home without.)
Sadly, if you aren't blessed with top model genes and celebrity makeup artists at your disposal, actually achieving that ideal is difficult to say the least, and knowing where to start is even harder.
Benefit Cosmetics, the #1 Brow Brand Worldwide (based on estimated total global prestige brow product retail sales from July to September 2016) with over 2,100 BrowBars in 42 countries, is introducing 4 new brow styles that are sure to lift your look and make you feel all pulled together.
"We've noticed that there were most popular and sought after trends from around the globe and simplified into 4 timeless and universally flattering arches that ANYONE can master" says Jared Bailey, Benefit's Global Brow Expert.
Feathered Brow
Since celebrities with bold brows came on the scene, many have been left scrambling to rectify the overly-plucked brows of our youth to no avail, resulting in arches we deem passable but ultimately uninspiring. "Feathered brows signal an effortless presence that need not a bold lip or flick of mascara. They've got your face covered" says Bailey. All you need is the help of Precisely, My Brow Pencil, an ultra-fine brow defining pencil that makes creating hair-like strokes for shape, definition and structure a cinch. Finish off with 24-HR Brow Setter, 24-hour invisible shape and hold gel to enhance the feathery hair texture.
Bold and Angular Brow
Do you crave bold, take notice arches that take your face from fine to 'on fleek'? The Bold and Angular Brow takes no prisoners and lets the world know that when it comes to beauty, you know what you're doing. Start by heading to your neighbourhood Benefit BrowBar for a wax, tint, and consultation. From there, finish off by shaping and defining with your Brow Zings, a pocket-sized compact that has everything you need for sharp, defined arches. Simply draw out your desired shape with the pigmented wax, and fill and set with the pigmented powder! Highlight the brow bone with your High Brow, a pencil with a creamy, blendable formula for the look of an instant brow lift.
Natural Brow
For the perfect 'I woke up like this' arches that make on-the-go beauty a reality, opt for the Natural Brow. Start by whipping out your Goof Proof Brow Pencil, a 12-hour*, waterproof**brow pencil with buildable pigment. Once you've filled in any patchy areas, switch over to Gimme Brow, our award-winning volumizing fibre gel. Gimme Brow's brush on gel contains tiny microfibres that stick to your skin and hairs, creating natural looking fullness for those visibly thicker brows you've always dreamed of! "Dimension in a filled brow is super important for making it look like you were born with beautiful brows" emphasizes Bailey.
Straight Brow
Celebrities and beauty gurus across the globe are opting for a soft, straight across brow look. Dropping the arch, the Straight Brow instead features the slightest taper off towards the tail. Both flattering and versatile, when done subtly, it gives you an innocent and youthful look. "To create this look, brow thickness should be consistent from the start to the arch" says Bailey. Use ka-BROW! eyebrow cream-gel colour to easily fill, sculpt and define your brows. Then add subtle highlights to your brow using 3D Browtones. Simply switching from an Arched brow to a Straight brow gives you a completely fresh & flattering new look.
*instrumental test on 20 panelists **instrumental test on 22 panelists
12th June 2017
Recommended