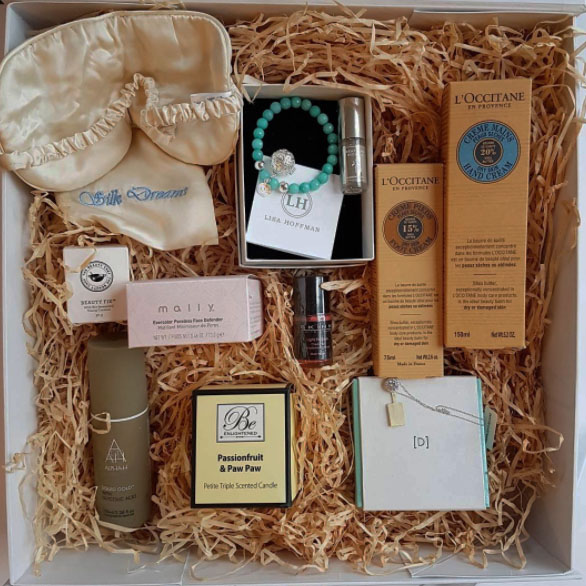 Best sellers and new discoveries on TVSN
Around Mother's Day this year, I was lucky to be sent a beautiful hamper of treats from TVSN, filled with best sellers I was familiar with already, and some new discoveries. I thought I'd share pictures with readers of what's inside, including Silk Dreams eye mask, Be Enlightened soy candle, Alpha H skincare, Lisa Hoffman and Diamondesque jewellery, Beauty Fix, L'Occitane, and Mally Roncal and Skinn makeup.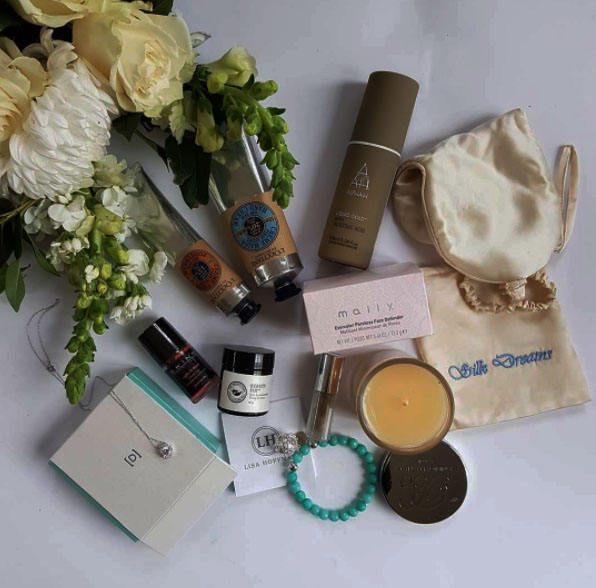 Silk Dreams eye mask ($29.95) is covered in 100% silk fabric and filled with natural unspun silk for a restful night's sleep.
Be Enlightened Petite Triple Scented Candle ($39.95) is a quality, hand-poured natural candle from this Australian company since 2005.
Alpha-H skincare is called the brdige between the beauty counter and invasive procedures. Alpha-H Liquid Gold with Glycolic Acid ($115) is their best-selling cult product that works like an overnight facial to brighten and revitalise tired, ageing skin using Glycolic Acid and its effective formula to resurface skin to diminish wrinkles, pigmentation and sun damage.
Beauty Fix Balm ($24.95) combines the nourishing goodness of coconut with nutrients from mung beans, brown rice, red lentils, linseed, alfalfa seed, millet and quinoa to repair skin cells and protect the skin.
L'Occitane from Provence, France is a hugely popular brand I am already very familiar with and this Shea Hand Cream is one of their big sellers with a rich hand cream and foot cream to soften and moisturise dry skin. L'Occitane Shea Hand Cream and Shea Foot Cream $54.95 for duo.
Skinn Light FX Blush ($39.95) is no ordinary blush- this light in a bottle contains Hyaluronic Acid, Vitamin E, Rosehip and Argan Oil to make skin look brighter, luminous and radiant with a creamy texture and colour.
Mally Evercolor Poreless Face Defender ($64.95) is developed by celebrity makeup artist Mally Roncal who has worked with Beyonce, Jennifer Lopez, and Rihanna. The Mally Evercolor Poreless Face Defender is a finishing touch to your makeup giving a flawless matte finish that lasts longer, without a dry look of powder.
Lisa Hoffman Flora Fragrance Regular Stretch Bracelet with Begonia ($99.95) is a concept I have never seen done before! This 18cm stretch beaded bracelet contains 8mm semi precious stone beads and a filigree fragrance charm. The fragrance charm is refillable to hold fragrance beads releasing scent and perfect for those who don't want to spray perfume on their skin for instance around babies or for those with sensitive skin.
Diamondesque Necklace ($29.95) features simulated diamond jewellery for a touch of sparkle without the price tag.
All these products are available on the TVSN website! Perfect for birthdays and gifts.
31st May 2017
Megan Robinson
Recommended