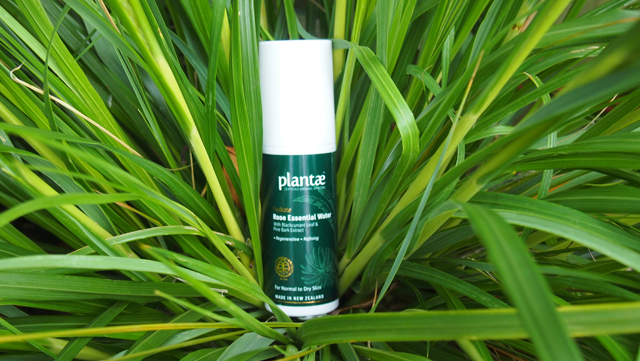 From bottom to top: we test Summer skin saviours
Winter is my favourite season. Layers of knitwear, blankets on the couch, those extra foodie indulgences in the name of 'insulation' … Happiness. But nothing inspires new beginnings like Spring and its clear, beautiful days dotted amongst the lessening gray, cold, soggy ones promising summer is so, so close. I've never kept a New Year Resolution, but goals I give myself in Spring usually stick.
This year, I really want to start looking after this body of mine and far more do-able than learning to cook (trust me, this is less do-able than you could ever imagine) and addressing my abysmal coffee to water ratio, is putting skincare in my cross-hairs.
Summer is tough on the skin – that strong sun is on limbs that have been covered for months, and feet suddenly shed shoes in favour of jandals (if that) to hang out at the beach. Our skin is more sensitive heading out of those colder months and into summer, and it takes a hammering.
I'm particularly horrid to my skin. I live on the Coast close to a beach, and I spend a lot of time on sand and in salt water and I'm nowhere near kind enough to this body that gets me through each day. Well, hold on to your big ol' floppy brim hat body, I'm turning over a new leaf.
And I promise to start wearing sunscreen. Yes, I'm whispering. You know perfectly well, why.
Feet, Feet and More Feet!
First things first, summer feet. Winter feet have their moments, but summer feet have it really tough. Literally, if you don't take care of them! I'm not a fan of hard, dry feet and my feet definitely suffer the most in the hot months. Not all moisturisers and balms are created equal, but over the last few weeks, I've been using three products and they're all pretty great.
Weleda Heel Balm
Weleda Heel Balm is a deeply nourishing, rich, natural treatment that is supportive to healing. Designed to rehydrate, feed and soften rough, cracked skin, it's a true worker-bee. I love using this one as a super intensive treatment – really massaging it into my feet and then popping on socks for overnight. And for me, the scent from rosemary oil (one of my favourites) is a particularly lovely one to go to sleep with.
Product size – 36ml $28.99
Manuka Doctor ApiNourish Foot & Heel Cream
I approached this product with caution, as I have a sensitivity to manuka and bee products but I've been using it for weeks and had no sensitivity reaction. This one is a great moisturise-and-go product for using during the day – even if you just want to brighten those feet up before heading out after a busy day – whereas a lot of products really need to go on at night. ApiNourish Foot & Heel Cream absorbs fast and is non-greasy, but still rich and hydrating, working to soften hard skin and assist in the repair of damaged skin.
I also found this one to be a gorgeous, deeply moisturising, repairing hand cream. Before I started using this product, focusing on my feet, I was having a lot of trouble with thin, easily damaged skin on my hands. This product seems to have really supported the healing of that sensitive skin, and I haven't had any trouble since.
My favourite ingredient is peppermint leaf oil. It smells amazing, which is a given, but is also cooling on those hot, hot days. And of course, other great ingredients such as shea butter and avocado oil definitely do their thing to bring your feet back to life.
Product size – 75ml $19.95
The Aromatherapy Co. Therapy Feet Enriched Balm
Be still, my beating heart. I love this product. Also an intensive treatment, Therapy Feet Enriched Balm is a luxurious natural balm that can be used on your legs too! It's loaded with goodies such as sweet almond oil to deeply moisturise and hydrate, for a start, but then … Sunburn? Insect bites? Smell a bit rough after hanging out in your sneakers? Sharing those scary showers at the camping ground over New Year? Wild mint can relieve skin irritation and itching and also acts as a natural antiseptic and deodoriser, and extracts of mamaku, kiwifruit and kanuka provide antifungal support. Win!
Calming, soothing, nourishing, restorative and rejuvenating, The Aromatherapy Co. Has you covered with the good stuff.
Product size – 130ml
The Middle Bit – Legs and Body
If I'm pretty bad at taking care of everything else, I'm truly dreadful at going the extra mile to give extra attention to my legs and body, leaving them to fend for themselves far too often. They're in the process of forgiving me for forgetting them at the moment though, with lots of extra care from two gorgeous products which are doing a truly admirable job of restoring and supporting my poor previously-unloved skin.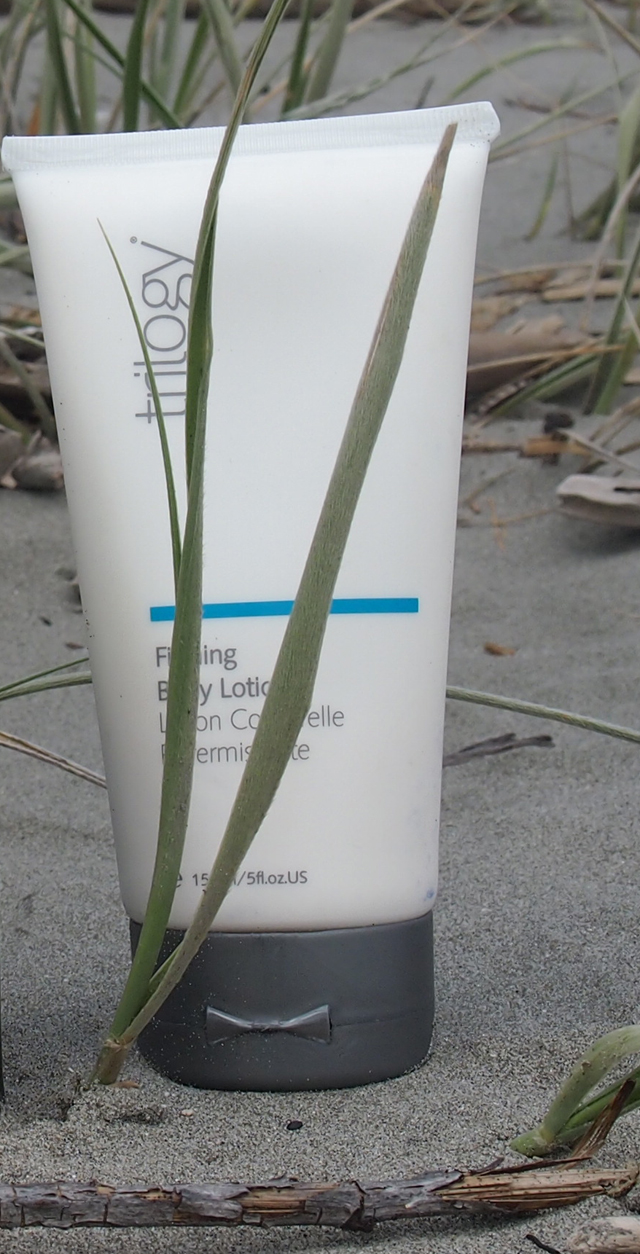 Trilogy Body Firming Lotion
A perfect body moisturiser for every day, Trilogy's Body Firming Lotion supports the skin to moisturise, firm, improve elasticity and texture and give a more even tone. So many products claim this, and I've never really seen the difference before, but after a few weeks of using this one, I feel as though regular use is supporting my skin, strengthening and improving it. Being a lotion, it spreads easily, evenly and lightly allowing long massaging strokes, an action that stimulates the body to work with the product. Its light, fresh scent won't overpower your perfume if you use it before you head out for the day, and it will quickly absorb into your skin, so there won't be any greasy anything to worry about when you dress.
And remember – I have really sensitive skin, so these products are not only amazing, they're kind.
Product size – 150ml $29.90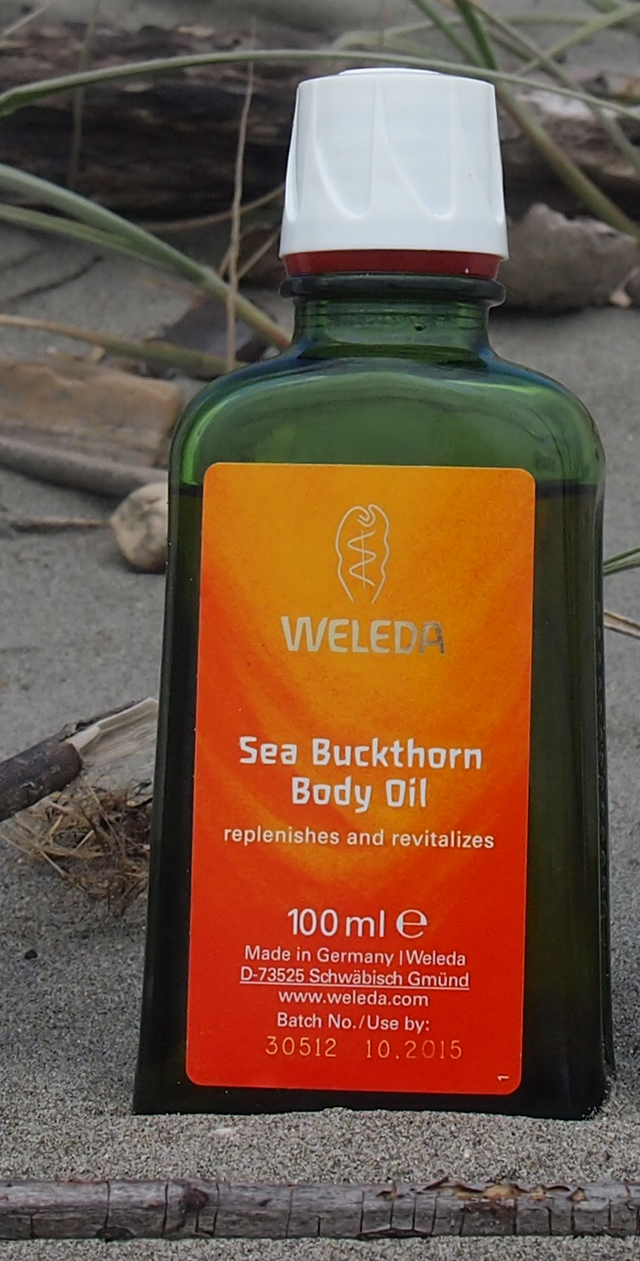 Weleda Sea Buckthorn Body Oil
There's one word to describe Weleda's Sea Buckthorn Body Oil, and that's luxury.
This beautiful product is easily absorbed, and smells like summer the instant you take the lid off, thanks to essential oils from oranges, mandarins and grapefruit. There's something about citrus scents that makes me think of so many good things about life! My skin felt amazingly soft and treated afterwards, and massaging the oil in also helps stimulate the skin's natural functions. Massage, even in this way, is great for your circulation!
A little goes a long way with this oil and I love using it just after a shower on still-damp skin. I'm not a fan of baths myself, but if you are, I imagine it would be a divine treat to your body and senses to add some to the water.
The oil extracted from the pulp and kernel of the sea buckthorn berry, a pretty amazing little berry if you take some time to read about it, is nutrient rich and particularly caring and reviving to the skin, supporting the skin while other good stuff such as Pro-Vitamin A and Vitamin E help naturally strengthen it and protect against environmental damage – something we all know we're susceptible constantly, but especially in summer.
I just love this oil.
Product size – 100ml $37.90
And now to the top – the face
I'm a traditional (Read: lazy) 3 step skincare girl – cleanse, tone, moisturise. Always have been, and thought I always would be. But, have you ever tried a spritzer on your face, on a hot, drying summer day? Me either, before a few weeks ago. To be really honest, I always imagined that it would be a bit like washing your face and then not moisturising afterwards, leaving you with tight, slightly desperate skin. WRONG! Very, very wrong.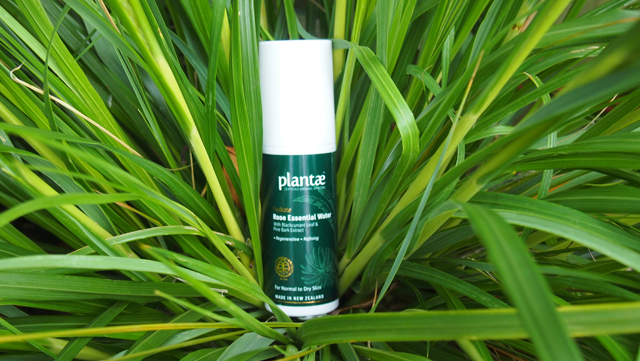 Plantae Rose Essential Water
This product changed my non-spritzing ways.
Skin in summer can dry out so fast and this product that can be used as either a toner or spritzer, is a beautiful, gentle antidote to that, providing instant hydration, immediately refreshing and calming hot, stressed skin. There are some real goodies in this certified organic product and two to note are Auvergne Pine Bark and Blackcurrant leaves which are both powerful antioxidants.
So, give your outside a boost to feel as good as your inside on a cracking summer day! Plantae Rose Essential Water is an easy, lovely product you'll be glad you popped in your beach or hand bag before heading out and about in the sunshine.
Product size – 100ml $32.90
Simonne Walmsley
Recommended