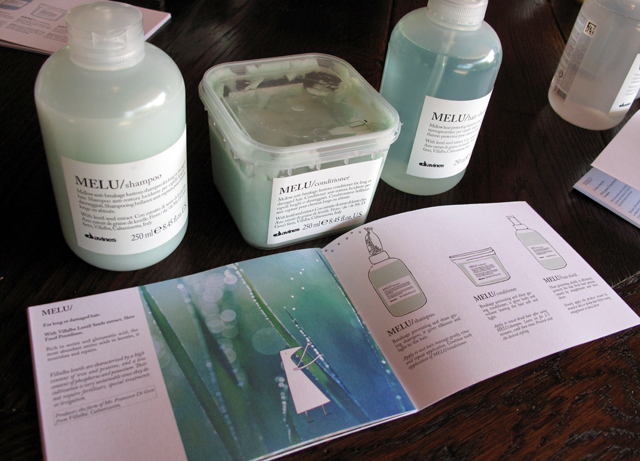 Davines Essential sustainable haircare
Imagine wandering through orange groves and herb gardens drinking wine and tasting locally-grown produce while hearing about sustainable haircare from Italy? It sounds pretty tough to take, doesn't it! This was my incredible afternoon this week when beauty media were hosted at Matua Road Farm in Kumeu in West Auckland's wine region by Boutique Brands and sustainable haircare brand, Davines.
A hghlight for me at the Davines Essential haircare launch was hearing firsthand from the Davines team members from Italy about the passion and heart that is installed in their products from source, through research and development, manufacture, and sales. They take utmost care in using sustainably-produced ingredients and support local farmers with traditional growing techniques that are kind to the environment. Slow Food is a concept rallying against the fast food movement and instead valuing the ecology, gastronomy, ethics, and pleasure of slow food. Davines works with the Italian Slow Food network, Presidia, to promote biodiversity, enhance territories, and recover ancient techniques, and we watched some gorgeous videos interviewing the local farmers and growers in Sicily and in Northern Italy towns about their produce that goes into Davines products including olive extracts.
The new Essential packaging launches in salons this week and is a ten-year-old range that is still contemporary and its unique brand identity. The haircare products themselves are also incredible and smell absolutely divine. There was a Discovery Station in the farm dining room, for us to encounter and engage with the fragrances firsthand; as products must not only be good and work but be a pleasurable experience to use, or no-one will want to put them on their hair! These are some of the best-smelling ever and have perfume top, heart and base notes in their fragrances.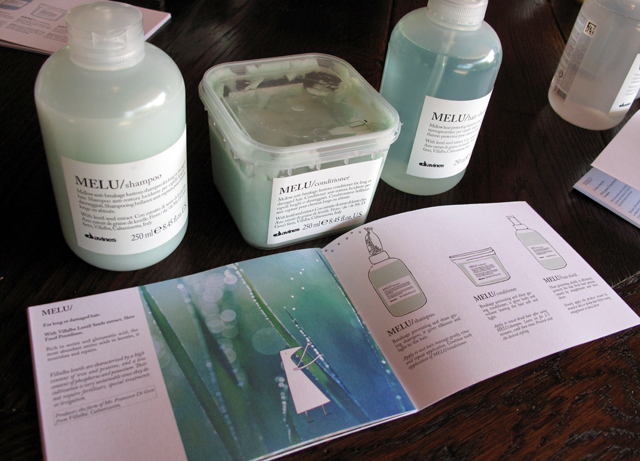 The farm is the private residence of HIP Group, the New Zealand restaurant group that has many of Auckland's top cafes such as Kohi Beach Cafe, Takapuna Beach Cafe, Provenance, Ortolana, Milse, and many others. They endeavour to have control over their vertical supply chin to ensure top quality produce for their restaurants, growing food on the farm, and also own a butchery which the public can shop at online at www.thebutchery.co.nz
Below: My photos from the Matua Rd Farm tasting stations amongst the pecan trees, greenhouse, herb garden, grapevines, and orange grove. First up was radishes with hand-churned butter ad bee pollen, then the citrus grove with crudo of line-caught kingfish, orange and lime. Next up was stuffed zucchini flowers filled with spiced organic feta cheese, then seared Wagyu beef with salsa verde greens, and finally house-made rind cheese, raw honey, pecan crisp and bee pollen amongst the pecan trees. We then walked back to the house for Milse gelato icecreams in salted caramel. Bliss!
For more info and where to buy see www.davines.com 
Megan Robinson
22nd April 2015
Recommended