Double trouble- Benefit Duo Shadow Blender & Double The Lip
Making it beyond easy to create bigger, sexier eyes is music to our ears – and Benefit just did exactly that, with the creation of They're Real Duo Shadow Blender eyeshadows. Each eyeshadow duo comes perfectly paired with light and dark shades to make bigger wide-eyed looks, easily. 
It's a 2-step process: first slide the small round blender sponge applicator across the duo, then sweep it across your eyelid. Tip: you can use a make-up brush to add colour under your eye, or to blend it out to your brow. You can even multitask by using a brow brush to colour your brows with the darker shade.
The duo comes in a sleek metallic compact with a mirrored lid, and retail for $45.
Also new from Benefit Cosmetics is They're Real 'Double The Lip' lipsticks. Continuing the two-in-one theme seen above in the Duo Shadow Blender, Double The Lip has two colours in each lipstick. The custom teardrop is specially shaped so the tip lines your mouth and the base shade fills your lips. This gives the appearance of fuller sexier lips. It's two-tone ombre lips made easy in one swipe of sexy colour. Double The Lip retail for $38 and come in 8 shades: Criminally Coral, Flame Game, Fuchsia Fever, Juicy Berry, Lusty Rose, Pink Thrills, Nude Scandal, and Revved Up Red.
Define and fill your lips with complementing colours, with Double The Lip.
Below: They're Real Duo Shadow Blender in Beyond Nude.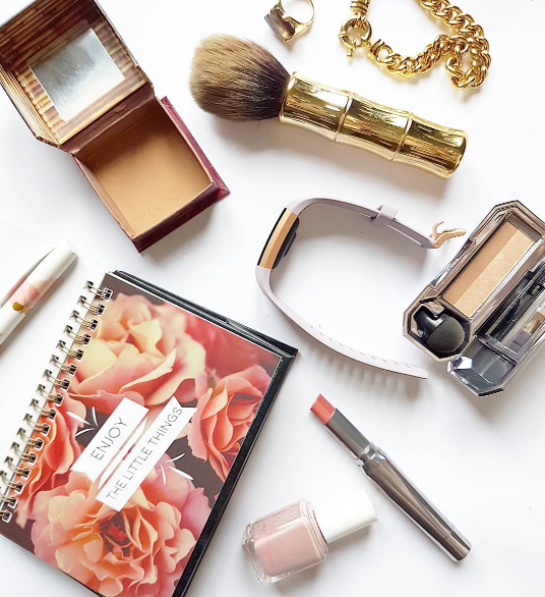 They're Real Duo Shadow Blender eyeshadows come in 8 flattering neutrals:
Beyond Nude, Bombshell Brown, Brazen Bronze, Easy Smokin, Kinky Khaki, Naughty Neutral, Provocative Plum, and Sexy Smokin.
Availabke at Benfit conceot store on Ponsonby Road, and Smith & Caughey's, at Auckland Airport, and on Smith & Caughey's website.
Megan Robinson
31st May 2017
Recommended