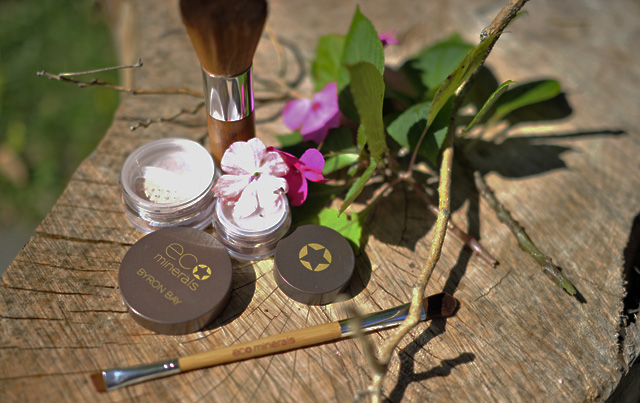 ECO MINERALS pure mineral cosmetics comes to New Zealand
Cruelty-free, vegan, and affordable, natural makeup brand 'Eco Minerals' will be available in New Zealand from April with their collection of pure mineral cosmetics in a range including foundations, concealers, eye shadows, illuminators, bronzers, mascaras and brushes, from Byron Bay in Australia. New Zealanders can now shop the range online at www.ecominerals.co.nz and instore at Wise Cicada (Newmarket), Harvest Wholefoods (Grey Lynn).
Eco scientist Luci Scarman is the creator of the brand and product range, using only 100% pure minerals, sourced from Australia and ethically sound countries, then tested to the highest standards. They contain a natural SPF 24 and have zero fillers, additives, chemicals or preservatives, and free of nanoparticles. Nothing is tested on animals. They use Eco Refills for all loose mineral powder products in biodegradable recycled packaging designed to minimize plastic waste. It is affordable, priced at  $14 – $39 per product, and they offer a 30 day money back guarantee instore and online so you can feel good about trying it out risk-free.
"I always tell customers it's important to make sure your mineral makeup is pure so you know you are receiving the positive mineral benefits for your skin such as moisture balancing, anti-aging and a natural SPF for sun protection" says Luci Scarman. "We use leading technology and a world class mineral testing facility to make sure our products are of the highest quality. This makeup is so good for your skin you can sleep in it!' she says.
"The majority of shoppers these days want to make educated purchases and will read the ingredients labels. We encourage women to look at what they are putting onto their skin and go completely natural," says Scarman.
Below: I shoot the beautiful wood-handled makeup brushes and the mineral blush and mineral eyeshadow by Eco Minerals. There was beautiful colour payoff and the highest shine I have seen in a mineral eyeshadow with incredibly shimmery colour. This brush has an angled brush at one end and an eyeshadow brush at the other, so is great value as a 2-in-1 brush.
Photos by Megan Robinson
3rd April 2015
Recommended