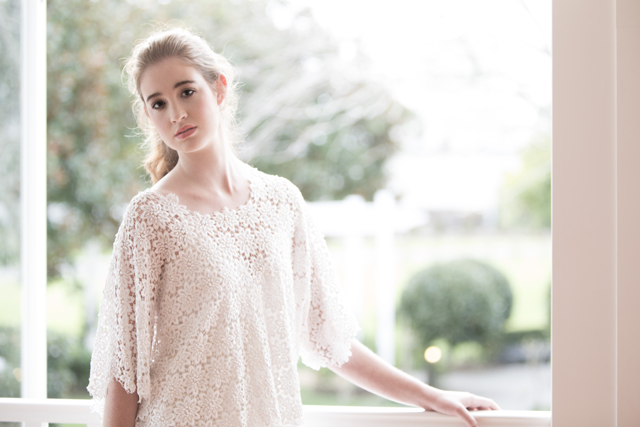 The Enchanted – A romantic fashion shoot at Allely Estate
The Enchanted
The team behind this shoot have – with the bohemian dresses from A La Robe, romantic winter bouquets from Franklin Flowers, and dreamy hair and makeup by Ali's Makeup Station – created a moody yet delightful and inspired scene at Allely Estate.
Let the photography by Photo Essence take you on a journey to 'The Enchanted'.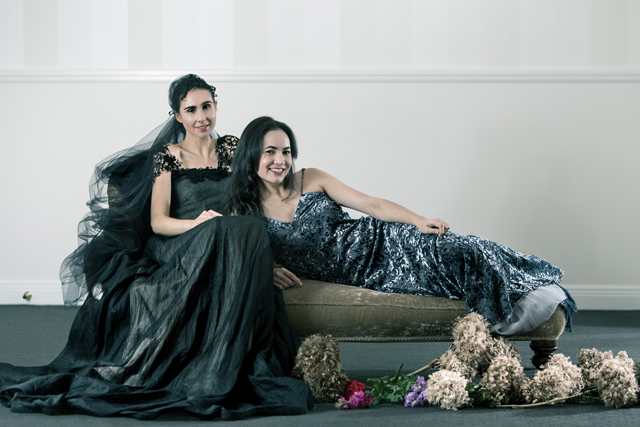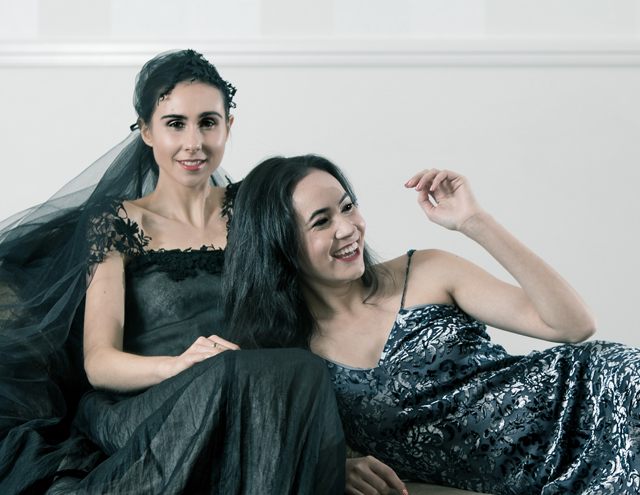 Elizabeth Soljak, A La Robe designer, has created something special and unique in each of her dresses. It is not just the delicate silks and laces, the choices of colour, unusual cuts and draping. It is the layering that make these dresses perfect. There is an excitement seeing an A La Robe dress on the body.
The shoot stylist, Greer Boyce, ensured that each gown was handled and styled lovingly, so that the magic of each gown would be captured in all their glory.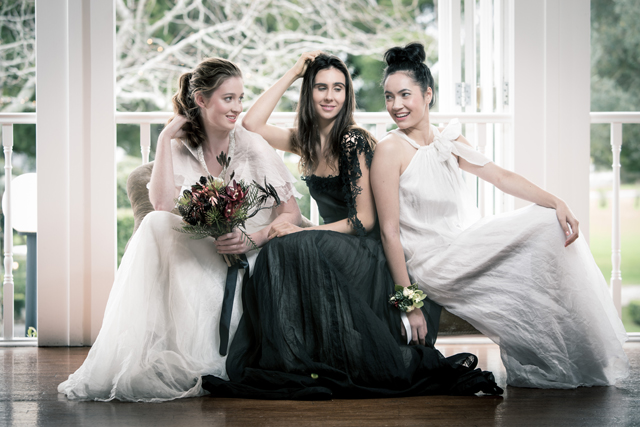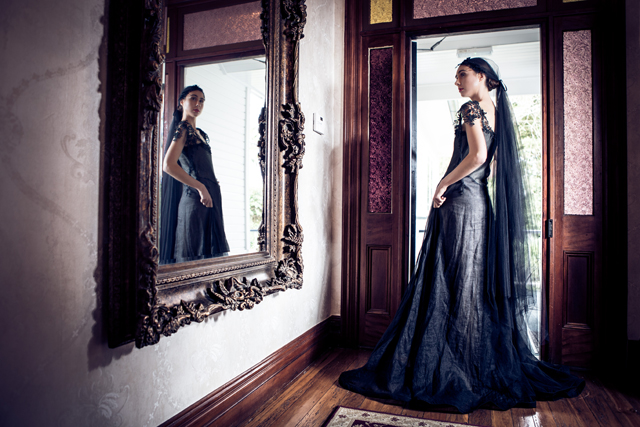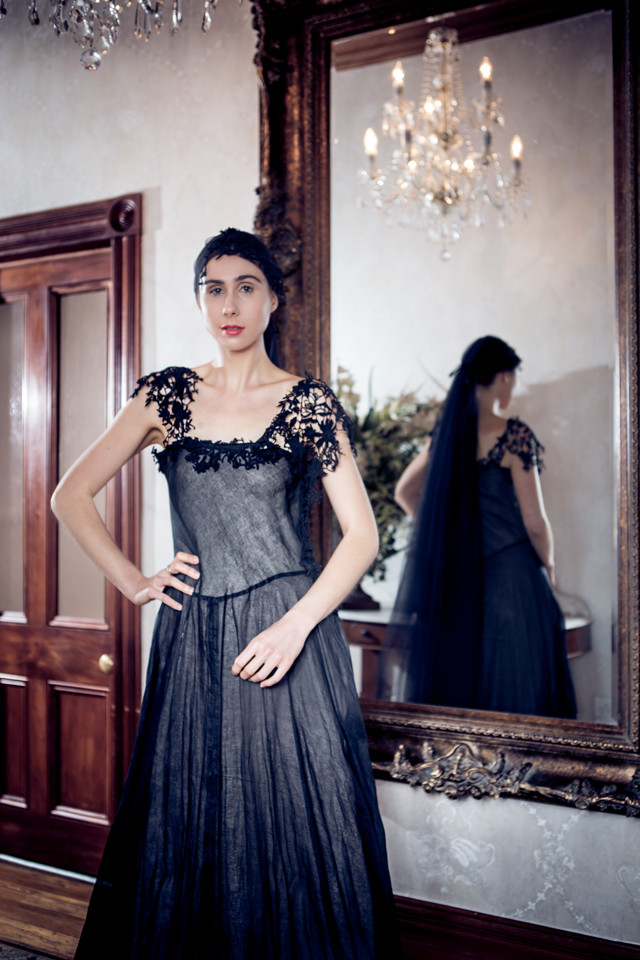 The wintery gardens and dining hall allowed the Franklin Flowers bouquets, crowns and corsages to really shine. The mix of romantic red roses, golden pine cones and succulents were a welcome alternative to the usual bright and cheerful bouquets more commonly seen. These romantic yet dark bouquets were the perfect fit for an enchanted shoot.
Allely Estate provided the enchanted grounds.  Once you arrive, you'll feel as though you've stepped back in time with the spectacular gardens and turn of the century villa fitted with a chandelier dining room, intimate bar with log fire and views of the surrounding vineyards and beyond – all creating a rare ambience.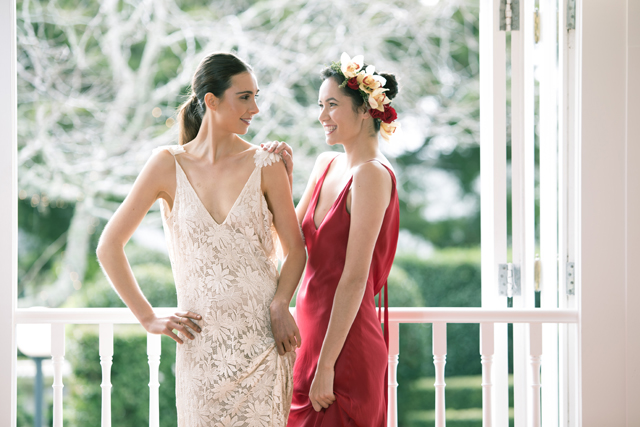 Ali and her team opted for looks that were exquisite but yet very simple, with dusty rose blushers and orangey pink lipstick with dewy fresh skin. Each look showcases natural and effortless makeup that is on point for the upcoming wedding season.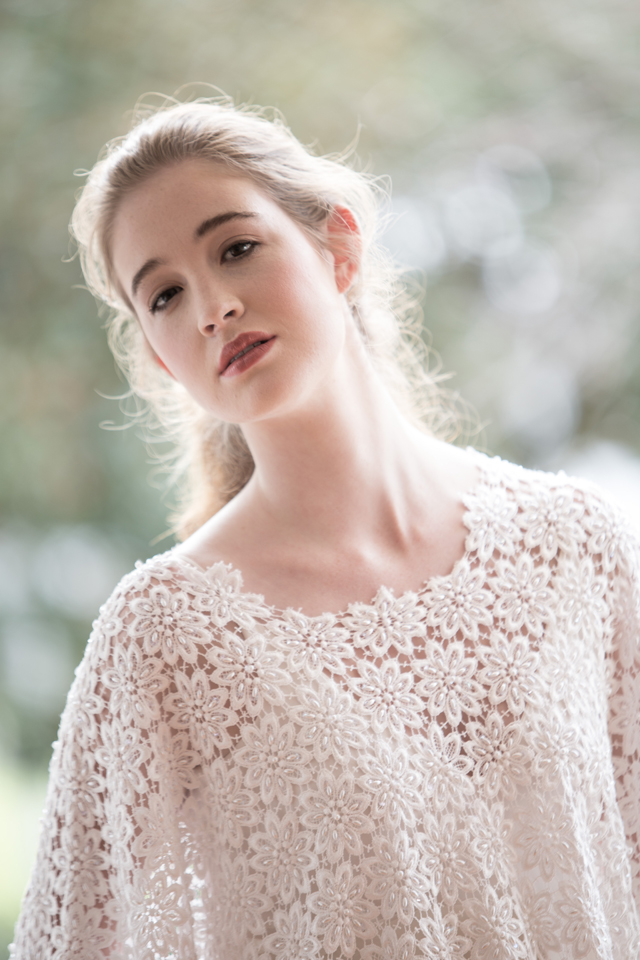 Credits 
Venue www.allelyestate.co.nz
Photographer Andre/James  photoessence.co.nz
Models by Vanity Walk Abigail, Olivia, Mania www.vanitywalk.co.nz
Styling by Greer Boyce
Dresses www.alarobe.com
Makeup Sponsored by inikacosmetics.co.nz
Hair and makeup www.makeupstation.co.nz
Franklin Flowers NZ https://www.facebook.com/pages/Franklin-Flowers-NZ/327999150613647
Nails www.handzup.co.nz
Featured online exclusive to threadnz.com
Written by Michelle at Confetti Corner
8th August 2014
Recommended