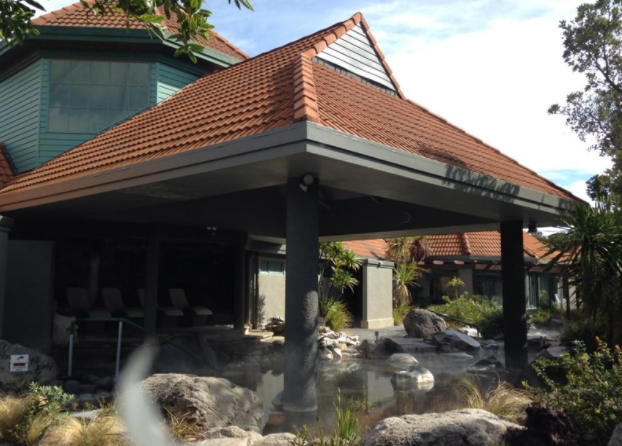 I try: Aix therapy massage at Polynesian Spa Rotorua
I was lucky enough to have the amazing experience of an Aix therapy massage at Polynesian Spa in Rotorua on the weekend.
What is the Aix, you ask? It's a relaxing massage with three main components: firstly, you are coated with a scrub of your choice, then the water jets wash it off, and it ends with a massage of body oils. It is pronounced the same way as "aches" they explained to me; i.e. an aix to take away the aches.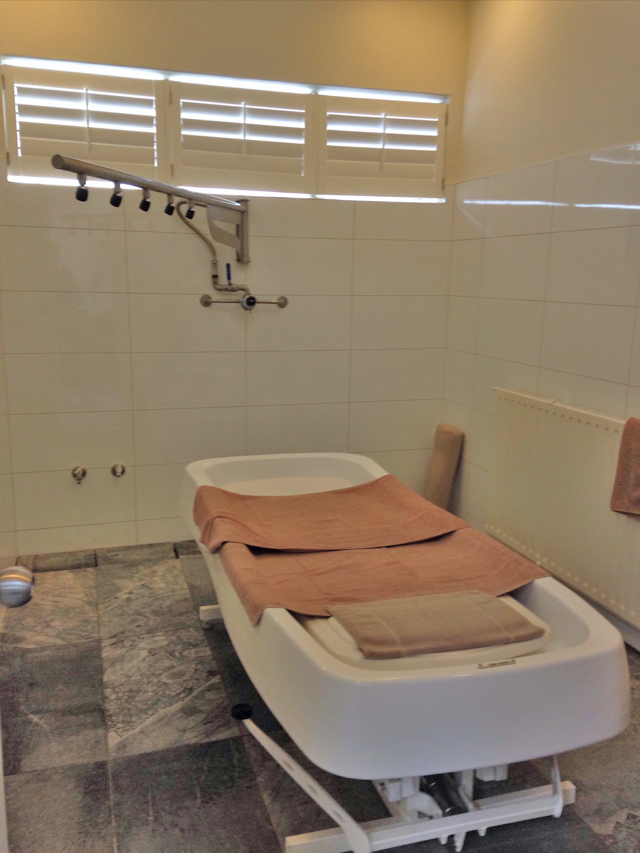 I was pretty apprehensive to begin with as it was completely new to me and I didn't know what to expect, but the therapist Alex was so reassuring and friendly, and quickly put me at ease. I liked that with the Aix therapy the therapist can customise the treatment so you can have any part you want exposed. You can even wear swimwear and just have the parts done you would like to. I had my arms and legs done and wore swimwear and it was fantastic. I felt comfortable and relaxed the whole time.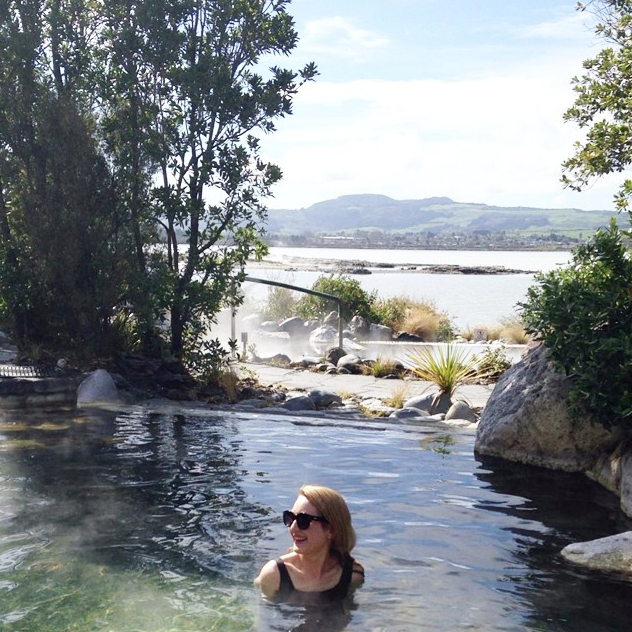 Before the Aix treatment, you soak in the Polynesian Spa Lake Pools to warm up and relax. The pools are outdoors in a beautiful rock garden setting and geothermally heated around 38 – 42 degrees across five pools you can hop in and out of at leisure. My favourite was the cave pool with a rock roof and nooks and crannies. My children aged 3 and 5 joined me in the pool and were fine in 38 degree heat.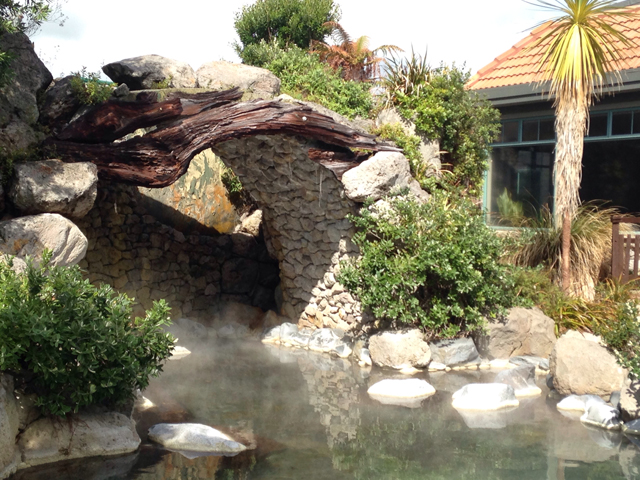 Something I just learned is that the combination of acidic mineral water -which relieves tired muscles, aches and pains – along with alkaline water – which features the antiseptic action of sodium silicate which nourishes the skin – is only found at Polynesian Spa.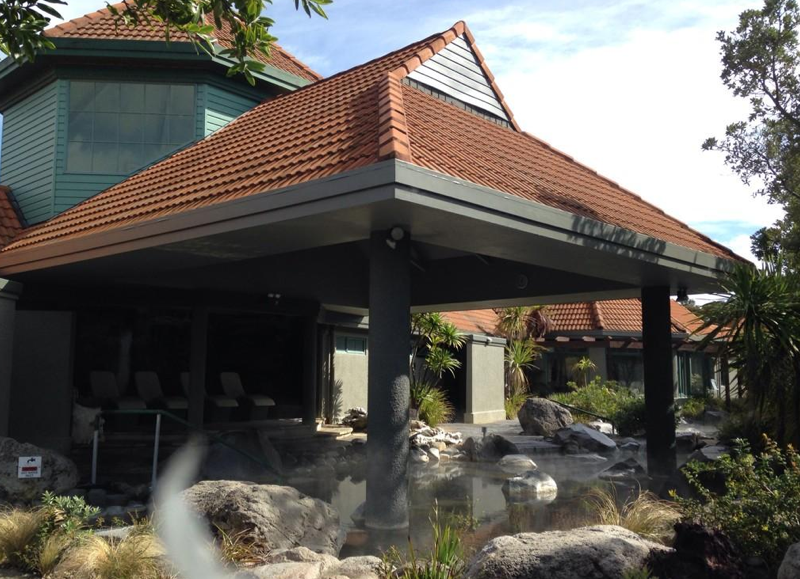 All spa therapies you book do include a soak in the Deluxe Lake Spa mineral pools beforehand. Once you are fully warmed up, you enter the treatment room and lie on the table on your back. The therapist applies your choice of scrub, from a selection of honey, salt, and so on. I chose mud scrub as I thought it sounded quintessionally Rotorua to have geothermal mud. The product they used on me was PureSource Rotorua Thermal Mud Body Scrub for cleansing, detoxifying, and relaxing. It certainly does all three and I would add, feels divine. My skin felt exfoliated and invigorated afterwards.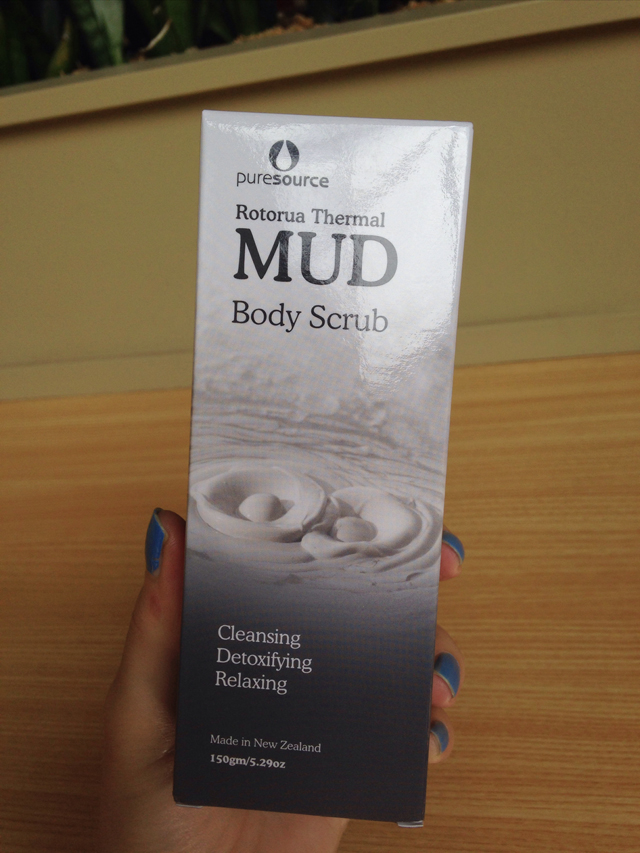 Next up, the overheard waterjet spray is turned on, and you are rinsed off. Alex explained that concentrating your mind on the water helps many people who find it it hard to relax their mind as well as their body, to really relax and be calm.
Lastly, a body oil was applied and massaged into my skin. I finished with another soak in the Lakes Pools. I loved the experience and would recommend it to all – I can't wait to come back!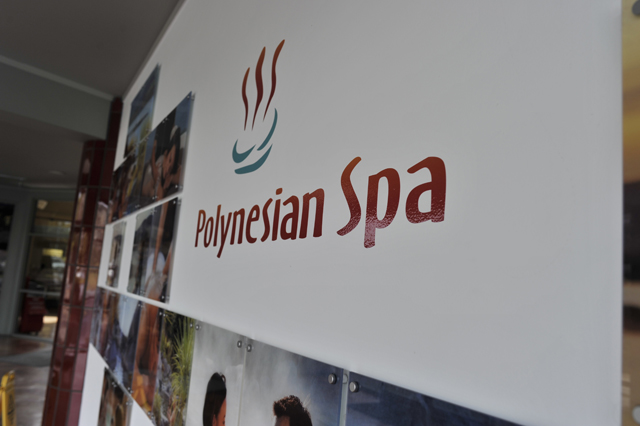 Megan Robinson
Recommended