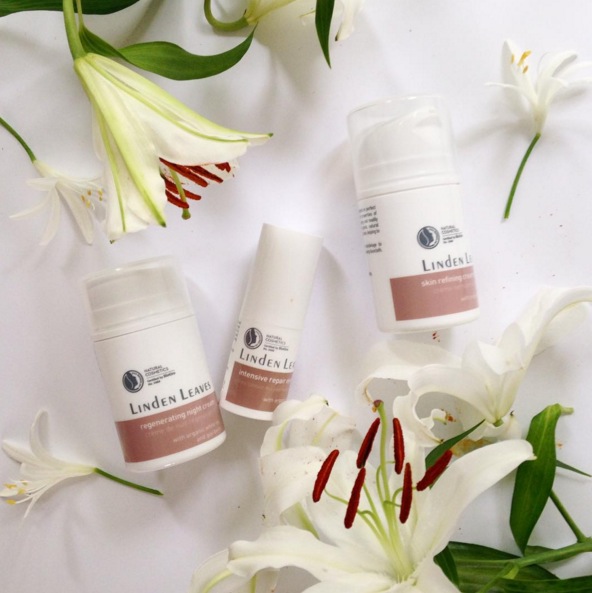 Linden Leaves releases new antioxidant face care
Linden Leaves' incredible brand-new Natrue Certified face products are rich in botanical antioxidants, with an eye cream, night cream, and cream cleanser, all beautifully naturally and cruelty-free. For those of you not familiar with Natrue certification, it's a European certification that establishes natural and organic cosmetics, so it's a great honour for Linden Leaves to achieve this qualification for its products.
The fabulous local skincare brand, which Brigit Blair began in Christchurch, recently celebrated its 20th anniversary (read about it here); an incredible achievement for a New Zealand brand and testiment to how loved it truly is. The brand is not resting on its laurels though; it continues to invest in R&D and develop new products to add to its lines. This month, an eye cream, night cream, and cream cleanser complement the existing line bringing antioxidant-rich nourishment for skin.
The 3 new products include:
Linden Leaves Intensive Repair Eye Cream with Organic White Tea and Melon 15ml RRP $49.99 A lightly textured, gentle formulation of powerful, natural ingredients for intensive repair and redefinition of the eye area. Enriched with certified organic white tea, high in antioxidants to help reduce the visible signs of ageing and melon extract, a naturally rich source of skin loving vitamins, to promote healthy cell renewal.
Linden Leaves Regenerating Night Cream with Organic White Tea and Goji Berry 50ml RRP $49.99 A richly restorative night cream with the powerful antioxidant properties of certified organic white tea to help slow the appearance of wrinkles and skin ageing, and vitamin rich goji berry to aid overnight skin repair. With echium, meadowfoam and sweet almond oils to deeply nourish and firm the skin and mulberry to brighten and revive the complexion.
Linden Leaves Skin Refining Cream Cleanser with Organic White Tea and Jojoba 50ml RRP $39.99 A gentle cream cleanser with natural skin refining ingredients to perfect the complexion. Enriched with the powerful antioxidant properties of organic white tea and echium, to help slow signs of ageing and readily absorbed jojoba to supress skin moisture loss. With gentle, natural exfoliant enzymes from papaya and pineapple to refine the skin, helping to prevent blocked pores and reveal radiance.
These three new Linden Leaves products are available from stockists across New Zealand and online at www.lindenleaves.com from 1st February 2016.
Recommended