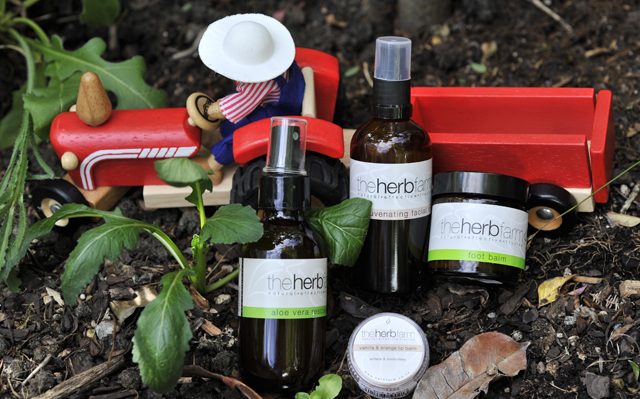 We're loving: The Herb Farm skincare
Any readers of Thread will know my love – especially since pregnancy and having children – of natural products, and particularly those with low air miles and those that are produced locally here in New Zealand. Lately I have been enjoying those from the local skincare brand The Herb Farm which will be familiar already to many of you, and for those lucky enough to live nearby the farm in Palmerston North, they even do spa treatments (which I have not yet taken part in, but am exceptionally jealous of those who have!)
I was very excited to receive this box to trial of products from The Herb Farm New Zealand. They are not only really beautiful products, but very well priced for the quality and integrity of the ingredients.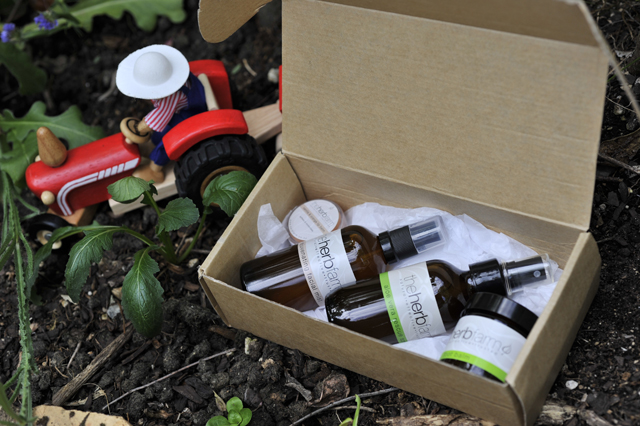 I met The Herb Farm's Lynn Kirkland at their Auckland launch in 2014 and she has a real vision of natural and effective skincare that utilises her love of botanicals and herbs and their powerful benefits.
She and her team have developed a place where she says people could come and experience the amazing world of herbs, since the the herb farm opened in February 1993. For two decades the herb farm in Palmerston North has manufactured 100% natural skincare and healthcare products which are sold throughout New Zealand and overseas.
Below: I try out some of their most-loved products, and shoot them in my farm, I mean, garden!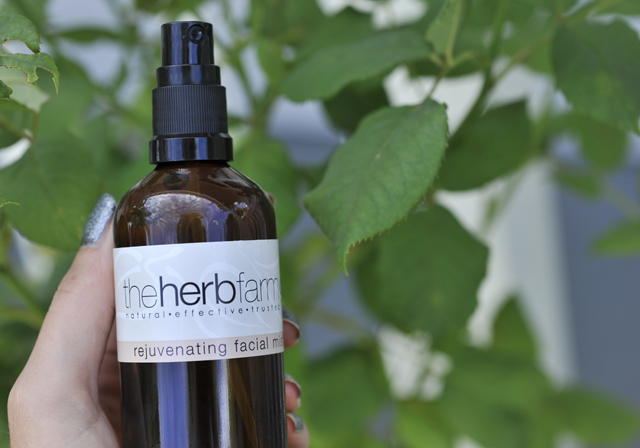 Rejuvenating facial mist $23
I do love a facial mist, and this combines my love of things smelling of roses. This delicately scented rose facial mist is a two-in-one toner that also hydrates your skin. The Herb Farm says it is ideal for those who work indoors in air-conditioned environments and while travelling on planes as it's a refreshing mist to rehydrate skin. The toning facial mist has the delicate scent of fresh garden roses as well as herbal extracts to support healthy skin. Use after cleansing as a toner or rehydrating facial spray throughout the day as you feel dry or in need of a fresh-smelling, hydrating 'boost'. You can even keep this bottle in the fridge for a special spritz each time you open the fridge door for a wee treat, or apply it on a cotton-wool pad at night as a toning lotion on a pad.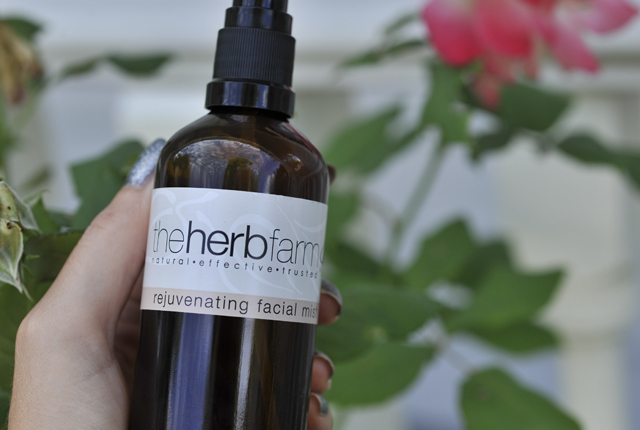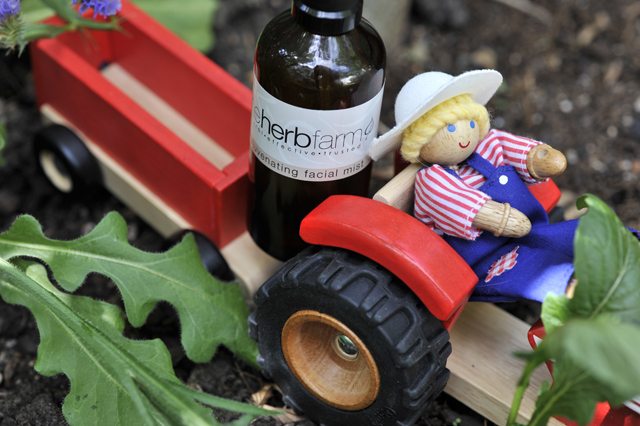 Lip Balm Vanilla & orange lip balm $10.50
This little pot of gold is a convenient size and container for a lip balm for your handbag, to keep lips hydrated all summer long. A lot of lip balms are strawberry and so on, but not that many products actually have vanilla – which is one of my all-time favourite flavours in skincare – so I was really happy to see this was a vanilla-based lip balm, which I had not seen around before. As well as being a lip balm to add shine and moisture, you can use this as a base to make your lip colour last longer. If there's one place that you want to go natural on, it's your lips, as you ingest what's on your mouth in food, so a lipgloss is a good place to start going natural.
Foot Balm
This foot balm feels amazing! Priced at $14.50 for the generously-sized 60ml glass tub, it is a rich and moisturising cream with a fragrance of herbs including lavender, calendula, and rosemary and lemon and orange essential oils. I even gave the hubby a foot rub with this and he said it was "herby and soothing," Ha ha!
In short, if you want a skincare range that's grown and produced by real people, using real plants, for real products here in New Zealand, look no further than The Herb Farm. I have visiting their farm on my wish-list to do sometime soon ~ and until then I will be enjoying these products!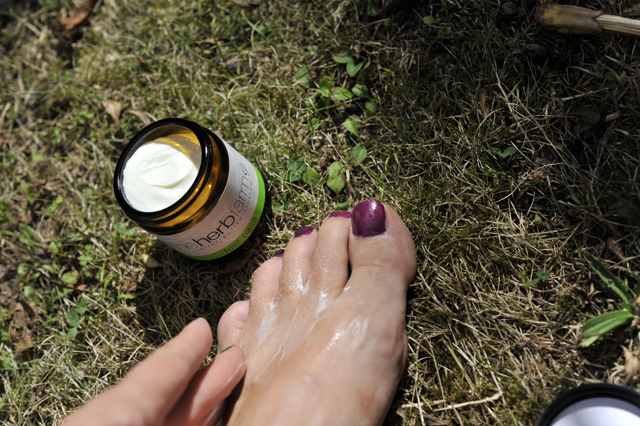 Words and photography by Megan Robinson
4th February 2015
Recommended