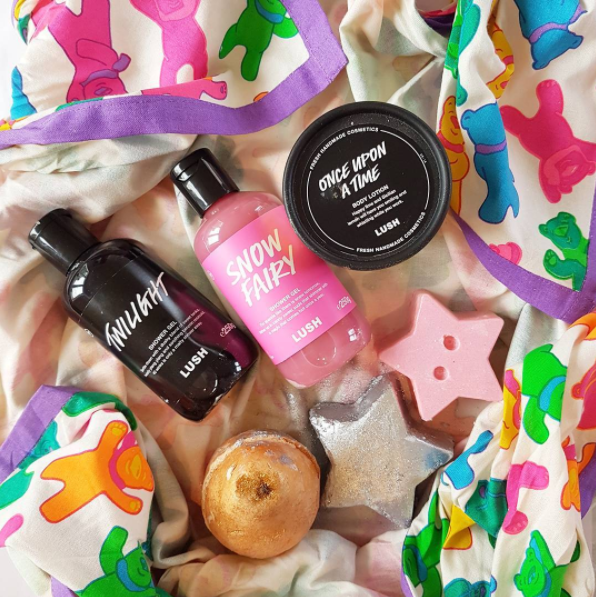 LUSH gets naked for Christmas 2017
LUSH gets naked for Christmas 2017 – naked of packaging, that is – with gorgeous handmade bath and beauty products that smell amazing, look adorable, and are gentle on the environment and never tested on animals.
"Our Naked products are king and queen of the Christmas collection this year!" says Kanya Nanayakkara of LUSH Fresh Handmade Cosmetics. "Our inventors challenged themselves to create every product in a solid, and packaging free form, to lessen our contribution to landfill."
Products where they can't eliminate packaging entirely, such as gift boxes, use only recycled,
recyclable, reusable or compostable materials including 100% post-consumer recycled plastic
bottles, pots and biodegradable bags. As always with LUSH, nothing is tested on animals and everything is vegan.
I headed along to the beauty media launch event at The Garden Shed in Mt Eden Auckland on 10th October to chat with the LUSH team's An and Kanya over from Australia, and try delicious (vegan) food and drinks and sample the new range.
Pixelated nude beauty bloggers spotted at tonight's LUSH Christmas Launch party going 'naked' for LUSH: Makeup by Annalee, Kate Manihera, and Caito Potatoe.
It was very cool seeing the LUSH team who create the products by hand; and meet the people behind the face stickers on the pots. It's quite surreal seeing them hold the pot they actually made, with their face on it. Another cool live demonstration was bowls of water we could throw bath bombs into and watch and smell, and the Fairy Snow jelly bomb ($9.90) was a stand-out, with its jelly-like texture on the water.
A highlight was being able to get hands-on with recycling. by potting up a recycled LUSH pot with a plant.
Handy tip – if you take 6 old posts into a LUSH store, you get given a free face mask! That's recycling you will find rewarding for the planet AND your pocket.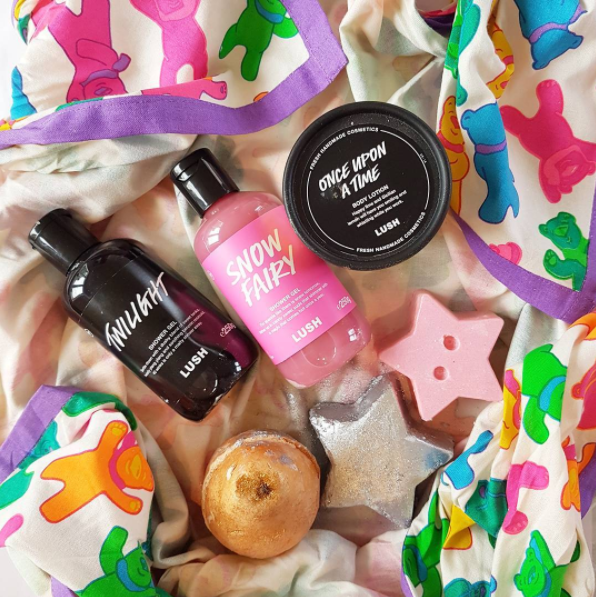 Brand new for this Christmas from LUSH cosmetics. Twilight shower gel($23.50 per 250g), Snow Fairy shower gel ($21.50 per 250g), Once Upon a Time body lotion ($21.50), Golden Pear Soap ($12.90), Star Light Star Bright ($11.50) bath bomb melt, Snow Fairy Sparkle Jar – a pink star body bar you rub on your skin for a sparkly finish ($17.50), all packaged up in the bear knot wrap.
Check out the LUSH Christmas 2017 range instore 3rd October to 25th December 2017 and online at nz.lush.com
Megan Robinson
15th October 2017
Recommended