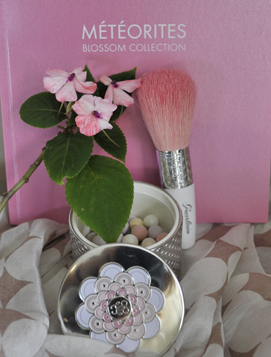 Guerlain Meteorites Blossom
If you've seen a prettier makeup range than Guerlain Météorites Blossom, I don't know what it is.
The legendary pastel-hued Météorites powder pearls (approx $137) have been reinvented in this divine tin with a vintage-inspired lid. These have been a classic for over a quarter of a century, but for the first time, Météorites Pearls incorporates Guerlain's new Stardust Technology. This is a spherical pigment contained within each pearl to give the skin added luminosity and radiance.
Also in the Guerlain Météorites Blossom collection comes 4-colour eyeshadows, Rouge Automatique Lipsticks, 2-colour Eyeshadows, Powder Brush, Maxi Lash Mascara, Lip Gloss, Nail Lacquers, and this gorgeous beauty of an Eyebrow Kit.
Megan Robinson
Recommended