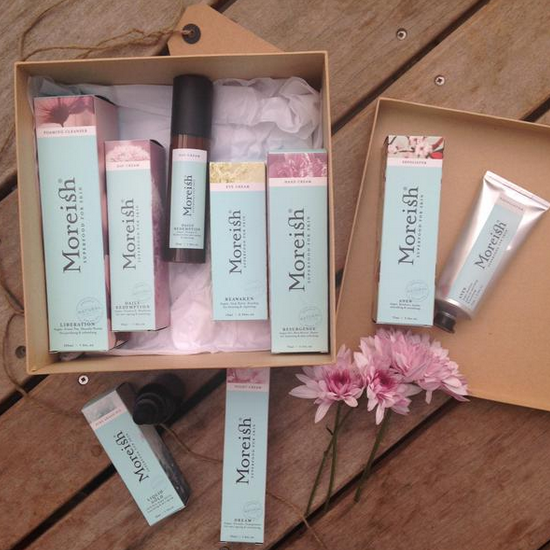 Moreish Argan Oil skincare back with beautiful NZ flora designs
Moreish skincare is back – with beautiful new packaging featuring New Zealand flora on the sides of cardboard boxes with pastel turquoise fronts. Inside, packaging has a retro pharmaceutical air, with trendy metal tubes or glass bottles.
It is reasonably priced (around the $16 – $25 region) and includes a foaming cleanser, exfoliator, pure Argan oil, day cream, night cream, and eye cream.
Moreish announced through its owner API Consumer Brands, just over a year ago on 15 April 2014 via its Facebook page that it was discontinuing its range of natural skincare products and people were pretty upset. The brand cleared all the old stock at sale prices, then came back in October 2014 exclusively through Priceline stores and online in Australia, and now – big news-it came back to New Zealand in Autumn 2015, and is now at Countdown supermarkets here.
The brand was well known for donating a percentage of sales towards women's co-operatives in South Morocco and helping to protect endangered Argan forests, as well as supporting local women's charities.
Megan Robinson
19th May 2015
Recommended