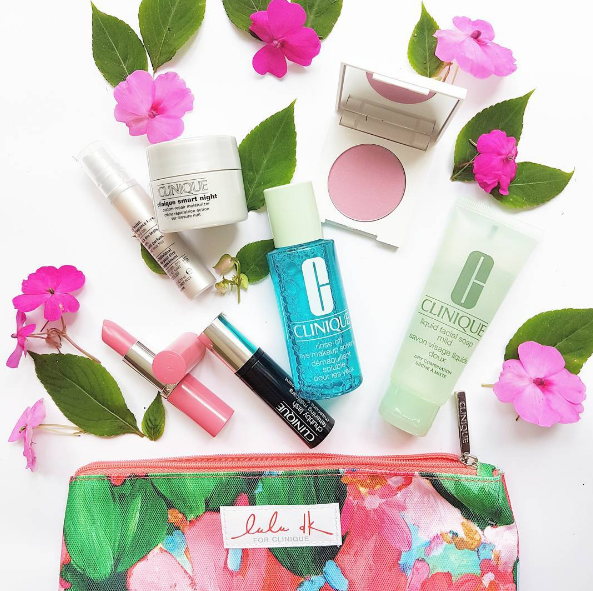 ON MY DESK: Beauty in October 2016
ON MY DESK: Beauty in October 2016 featuring Clinique, Karen Murrell, …
Clinique gift with purchase of two items in the next fortnight until 13th November at NZ department store counters.
Karen Murrell has this gold vinyl keychain zip purse, in the cute Christmas gift set purse and two lipsticks – their biggest sellers; Camelia Morning and True Love, for $60.
Today's colour inspo is natural linen: Adairs linen bedlinen, MAC cremesheen glass in Jet Boy, MAC cream colour base in Luna, Essie in Chinchilly, Becca highlighter, MAC lipstick in Ionized, MAC Dazzle Shadow (left) in Let's Boogie and (right) pressed pigment in Prim and Proper, Essie silver nailpolish in Apres-Chic, Burberry perfume, Stolen Girlfriend's Club birdcage necklace.
MAC magnetized eyeshadow powders and 219 and 239 brushes. The bronze brown shade is my favourite how about you?
Cool colours in coffee… La Mav BB Cream, Karen Murrell orchid bloom, L'Oréal Brow Artist, Ardell brow palette, Moccona whole bean coffee, Bobbi Brown nailpolish in chocolate, Acme cup, biscotti by Chef Sam Mannering.
Lovin' in lilac… Warehouse Stationery phrases book, Karen Murrell lavender laughter lipstick, Maybelline Superstay Eternal lilac nailpolish, Essie Lady like nailpolish, Kevin Murphy Hydrate Me Masque, MAC Strutting Fabulous matte lipstick, macarons from Sleepyhead event goody bag.
Beautiful new makeup from Smashbox Cosmetics: Studio Skin 24hr concealer, Photo Op eyeshadow singles, and Colour Correcting Sticks in Look Less Tired, Don't Be Dull, and Get Less Red.
Megan Robinson
28th October 2016
Recommended