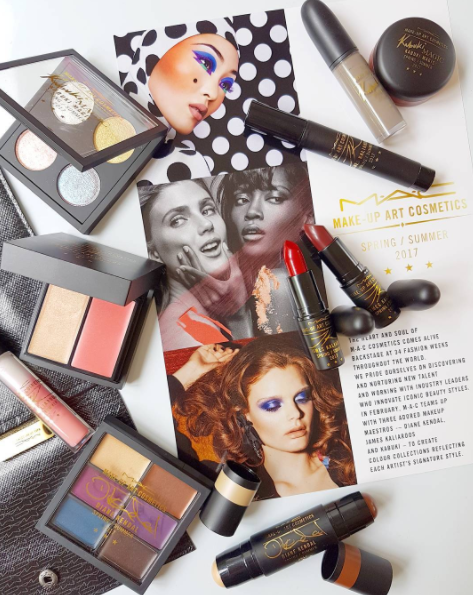 ON MY DESK: What's new in Beauty for Summer 2017
ON MY DESK: What's new in Beauty for Summer 2017
So luxurious- bee.yu anti-aging skincare made in New Zealand. The hydrating day creme contains royal jelly, and bee venom; the intensive night creme includes UMF20+ Manuka Honey with prickly pear seed oil and goji seed oil. Bee.yu is also stylishly supporting New Zealand fashion, sponsoring iD Fashion Week and bringing designer Adrian Hailwood to iD 2017.
Getting active: Clarins Multi-Active, and Fitbit rose gold stainless steel Flex 2.
The prettiest bronzer with a babe to boot: Bahama Mama bronzer by The Balm cosmetics. Sold in Life and Unichem pharmacies.
Welcome in any language: The Balm cosmetics travel makeup kit. Everything you need to colour your eyes, cheeks and lips in a lightweight cardboard flip case. Sold in New Zealand at Life and Unichem pharmacies.
The New Zealand vegan, reasonably-priced makeup brand Mellow Cosmetics has released a brow collection with everything you need. Tinted Brow Gel $19.50, brow powder duo $22. My pick is the pomade tub $19.50. My own brow brush is by QVS.
All of the lights, all of the lights… who doesn't love a bit of the ole MAC Strobe Cream, it's like youth in a tube. Good news, it's now available in four shades, including Redlite pictured above, and Extra Dimension Skin Finish highlighting powder has four new shades, including Beaming Blush.
Here's a problem solver for dry and over-coloured hair: a 10 minute wash-off Palm Springs pre-shampoo mask by hair care geniuses, R&Co.
MAC eyeshadow palette from #MACYearoftheRooster for #chinesenewyear
At MAC Britomart today for the beauty media launch event and demonstration by MAC artist Kabuki.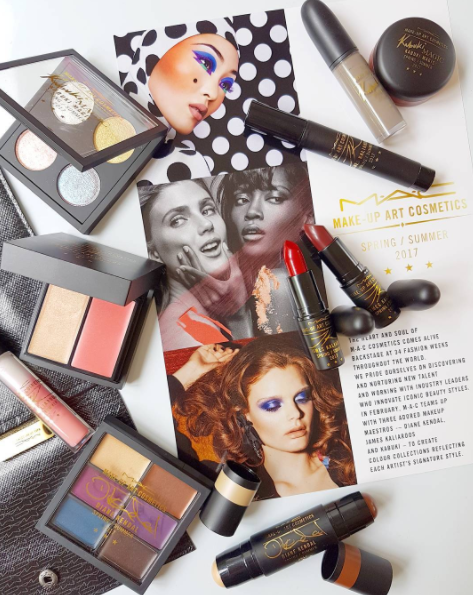 MAC Makeup Art Cosmetics SS17 are three creative colour collections with three makeup artist extraordinaires – Diane Kendal, Kabuki, and James Kaliardos- in each artist's signature style. Available February 2017.
Shimmery metallics and striking colours! By MAC #macmakeupartcosmetics Kabuki Magic.
MAC #macmakeupartcosmetics by James Kaliardos.
I try the statement lip colour in shade This Modern Age by MAC Kabuki collection in a retro matte lip colour. It's very long lasting and dry yet comfortable. My black top by Repertoire, Grey top by Zambesi. Rings all Zoe & Morgan.
Ultraceuticals Travel Essentials Kit for anti ageing with Vitamin A & C, and AHAs. $105 at Ultraceuticals stockists.
Megan Robinson
10th January 2017
Recommended