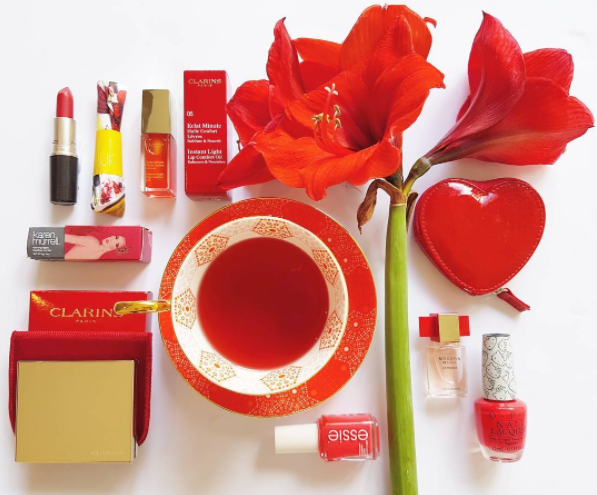 On My Desk: What's New in Beauty – October 2017
Here are some new beauty releases to come across my path in the month of October, in the this the latest 'On My Desk: What's New in Beauty' column for October 2017, including releases from Savar, L'Oreal Paris, Estee Lauder, Clarins, Linden Leaves, Tresemme, The Herb Farm, Neutrogena, Nude by Nature, Designer Brands.
SAVAR Essentials kit for normal to dry skin contains all you need to cleanse, tone, and moisturise skin. It contains botanical skincare must-haves in a handy kit perfect for travel or the gym bag, with Savar Luxury Face Wash, Instant Boost Multi Toner, Essential Hydration Moisturiser, and Rosehip Ultra Brightening Serum. Available at www.savaronline.com for $165.
Four new nude shades in the popular Lip Paint Matte line from L'Oréal Paris in shades Stripped Brown, Dead Lips, Nude-ist, and Babe-in. $23.99 each available now.
Replacement of my fave foundation just in time for Spring. A lighter touch for a warmer season. Estee Lauder Daywear BB light medium foundation is a lovely dewy makeup with great coverage but a lighter formulation than double wear. I'm a big fan.
It's spring! Time to switch up to a lighter foundation, such as this delish BB cream from Estee Lauder.
Clarins have released their best ever Pore smoothing makeup: the new Pore Perfecting Mattifying foundation. It has a silky smooth finish for those concerned with visible pores. It gives a matte but not dry finish. I tried it and it has an extremely smooth silicone feel and blurs skin imperfections well.
Linden Leaves Crystal Crush collection handmade in Christchurch with aromatherapy fragrances to bring happiness to your day. Rose quartz and amethyst inspired natural fragrances in bath bombs tube ($15 for 4), diffuser $40, soy candle $40, hand cream $25 and $10, and 4 mini hand creams set $30. See @lindenleaves
A smooth remedy for hair with Argan oil that's parabenfree? Tresemme have it with their new Botanique smooth remedy shampoo and conditioner with Moroccan Argan oil. These large sizes aren't going to run out too quickly either and you can conveniently find them at supermarkets.
New formula facial serums grown and developed at The Herb Farm New Zealand @theherbfarmnz
Affordable beauty for the party season coming up, from Designer Brands, with all the major makeup trends covered from brush on lash fibres to extend a brow and don't forget long lasting makeup for those late nights, with foundation and invisible lip liner to stop feathering. Makeup that lasts longer than I do? Yes please! Prices are just $11 to $25 and it's available at pharmacies and always vegan and cruelty-free.
I'm loving the beautiful wisteria blooms out for Spring. On my nails; designer brands quick colour nail polish in Lovely Lilac.
Gorgeousness in rose gold- the limited edition gift sets from Nude By Nature.
Shiny new toys…I mean, makeup (is that the same thing? It is for me!) Vegan and cruelty-free cosmetics brand INIKA Organic has this delicious new Lip Glazes, just in time for the Spring season when you want to shine with a pop of colour. Available at @inikaorganic
The excellent Hydro Boost range from Neutrogena continues apace with hydrating skincare that works and feels amazing, with the release of its brand new Water Gel Cleanser. The range makes Hyaluronic Acid skincare products affordable and has a gel cream, day cream, SPF15 cream, and facial masks, all with its signature light feel.
Megan Robinson
21st October 2017
All photography by Megan Robinson. Products received for review purposes.
Recommended