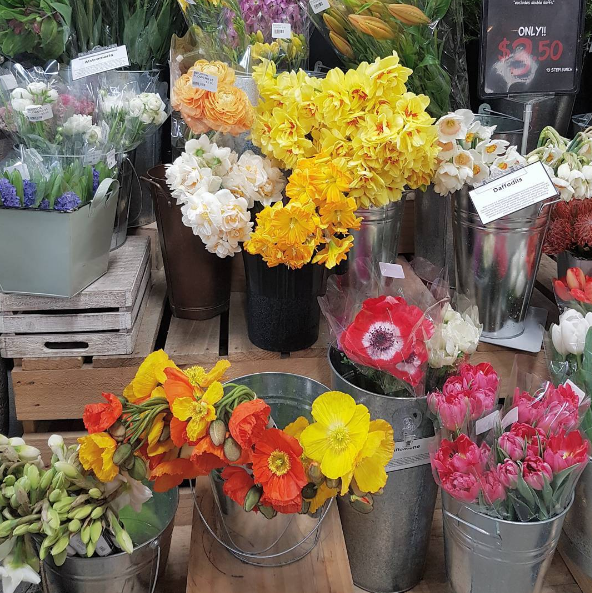 Spring In Your Step – getting your body ready for spring
After that very long, very wet winter, I can't wait to get the warm sun on my skin again and my feet into sandals and my legs back into shorts! Here are my top ways for getting your body ready for spring and feeling healthy and happy.
FOOD
When the weather's warmer, we feel like eating fresh, raw food so much more, and it's the perfect time to take advantage of locally-produced, low food miles food in-season, such as fresh fish, colourful salads, and wholegrains. Base most of your diet around plants, as evidenced in the world's 'Blue Zones', areas of healthier populations who enjoy a plant-based diet, some exercise, and a good night's sleep.
Here's an example of what I eat for meals….breakfast – whole grains cereal and fresh fruit and yoghurt.
I'm trying to eat more good fats and protein, such as in salmon, for lunch.
I made this My Food Bag fish in bulgur wheat salad for dinner tonight.
SLEEP
Make sure you get 8 hours sleep – and don't use electronics an hour before bed as it over stimulates your brain. Try reading a book instead!
GET MOVING!
Many readers tell me they use their Fitbit to motivate them to get outside and get some Vitamin D, or perhaps take the children to a park to throw a ball around, or push baby in a pram to the shops. Whatever works for you, get twenty minutes each day off your chair and breathe deeply.
MAKEUP
Now that your body is feeling well-fed and healthy, how about your face? Spring is an ideal time to refresh your look. It's so easy to fall back (no pun intended) on our usual, heavy look. Instead, let's put aside that winter makeup, and try a clean, fresh face for Spring: a mineral loose powder lets skin breathe and doesn't clog your pores, a bronzer for a nice healthy glow without a suntan, and a mineral lipstick in a pretty rose shade. A lick of mascara and some brows, and you're good to go! Don't forget your sunhat and sunscreen, too.
NUTRITION
We don't always get all the nutrients we need from food and as such, supplements can be useful. Convenient powders are great to add to smoothies (see above) to burn fat and perform better in athletics, such as epicatechin which is a compound found in green tea and dark chocolate, as in this supplement powder Trojan Horse by Blackstone Labs. I also like the look of their Protein & Fibre Hot Oatmeal, which has 10g of protein per serve, and oats are such a fantastic breakfast that keeps you sustained for hours.
Words and photos by Megan Robinson
24th October 2016
Recommended