We try: Lasting Beauty anti-aging skincare by The Herb Farm
Beauty blogger Morgan Sassworth reviews the Lasting Beauty 100% natural anti-aging skincare range by The Herb Farm…
Skincare is a major part of my life
It would only be a slight exaggeration to say a good twenty percent of my home life is spent applying skincare. The past few years have seen the natural skincare market in New Zealand really take off, but one local and natural brand that slipped my notice is The Herb Farm. This year they've put their 21 years of experience behind an anti-aging skincare range called Lasting Beauty. Given that lasting beauty is a goal common to all of us, I was excited to check it out.
Made on the farm
The Herb Farm is a real farm where many of the brand's ingredients are grown, and they source other ingredients from passionate suppliers around the country. Although the brand's philosophy of avoiding toxic nasties doesn't quite align with mine (I've got nothing against a good chemical), the fact you can trace every ingredient back to its source in local soil is pretty neat and sure to appeal to many.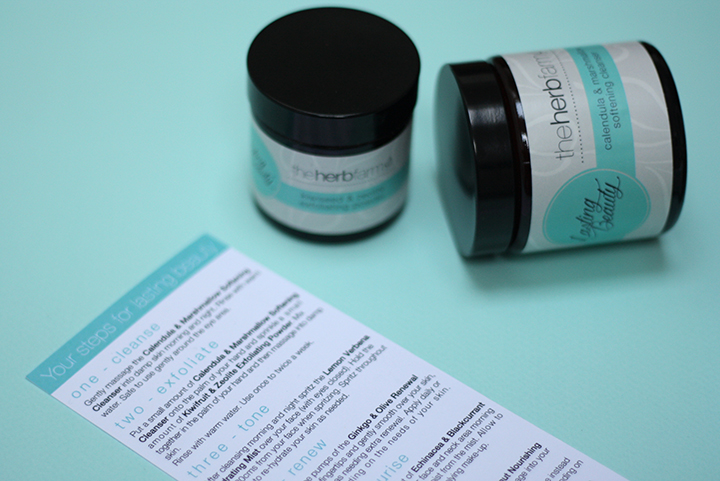 A clean start
The Lasting Beauty range begins with the Calendula and Marshmallow Softening Cleanser ($39.50). If you're not familiar with cream cleansers, don't be surprised that it doesn't foam up – this is more like a good old-fashioned cold cream. The natural oils in this product make it effective at removing makeup, although I would be inclined to go for a double-cleanse if this was the only cleanser I was using (I usually use a dedicated makeup remover first). It's very gentle and non-irritating even on my oily skin, but I can see this being a superstar product if you've got dry skin, as it's so moisturising.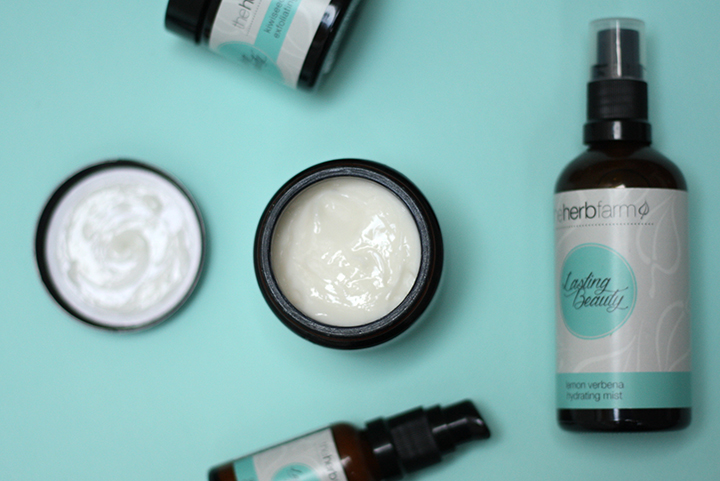 Exfoliate, baby
The Kiwiseed and Zeolite Exfoliating Powder ($32.50) is definitely the most fun product in the range. It's a purple loose powder you mix with the cleanser to use as an exfoliating face scrub. Figuring out exactly how much powder to use made me feel a bit like a mad scientist, and was a bit messy. I found half a teaspoon of powder was enough to mix with a fingerful of cleanser in the palm of my hand. The resulting mix was a satisfying purple gritty consistency, thanks to the blackcurrant skin powder, which adds anti-inflammatory properties. The Herb Farm recommends using this once a week if you have dry skin and twice a week if oily. I think there's definitely a risk of over-exfoliation if you use it too much, so save it for when your skin is really crying out for a scrub.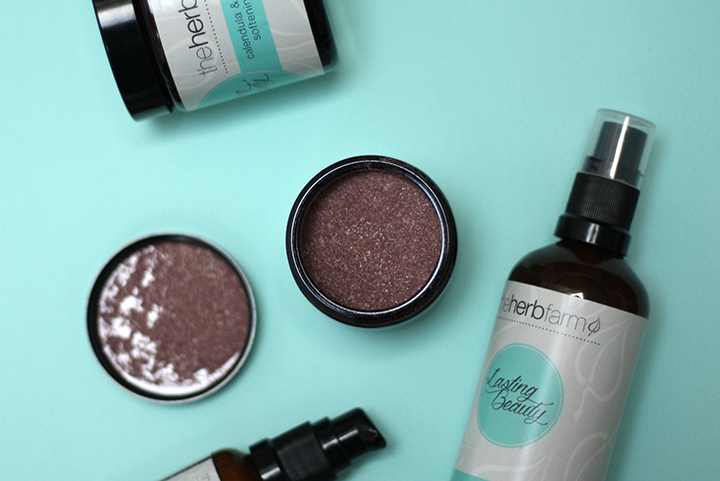 Spray for me
The Lemon Verbena Hydrating Mist ($32.50) is a gloriously fragrant facial spritz, designed to be used as a toner between cleansing and moisturising. It's probably not the most necessary step of a skincare routine, and because I'm always in a rush in the morning, I tend to skip it. The best use I've found for this facial spray is keeping it on my desk and using it throughout the day. If you can get past spraying your face at random and risking looking bizarre, it is nice and refreshing, especially in dry air-conditioned environments.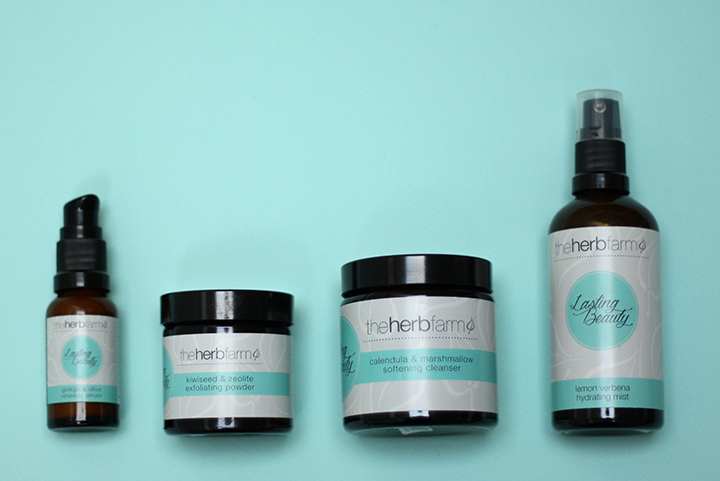 Multi-purpose Serum
If you don't have a serum in your skincare routine, you need to get on it, stat. The Herb Farm's Gingko and Olive Renewal Serum ($47.50) is a multi-purpose serum rich in antioxidants, so it will help to plump the skin and promote cell renewal. Cell renewal means new, happy and healthy skin cells, replacing your old, tired, dehydrated and discoloured ones. This is a light cream you can use to target areas of skin looking crepey or where you have fine lines. I may only be in my twenties, but I'd apply this liberally anywhere that might be threatening to look even the slightest bit aged – prevention is the best cure, after all.
Where can I get it?
The Herb Farm products can be found in selected pharmacies and health stores nationwide. You can also visit where many of their ingredients are grown, at The Herb Farm itself in Manawatu. The destination offers a garden walk as well as a cafe, retail shop and beauty treatment retreat. I think a road trip might be in order.
What are the prices for Lasting Beauty?
Calendula and Marshmallow softening cleanser $39.50
Gingko and Olive renewal serum $47.50
Kiwiseed and Zeolite exfoliating powder $32.50
Lemon Verbena hydrating mist $32.50
Words and photos by Morgan Sassworth of Hyacinth.girl exclusively for ThreadNZ.
Products received for review and photography.
1  September 2014
Recommended