5 ways that you can bring art into your life
Since the beginning of time, art has been used as a means of expression and inspiration. It can change the way that you view the world and can help you to learn about different cultures. Art is everywhere, but so often it goes unappreciated. If you are determined to live as a creative and cultured individual, you will need to read on. Below are five ways that you can bring art into your life.
Go on an artistic trip
The next time that you go on vacation, why not centre your focus on art? There are so many incredible galleries waiting for you to explore them. Standing in front of an original artwork can be a life-changing experience. If this sounds like the perfect way to get your creative juices flowing, why not book a Vatican tour? The Vatican is the ideal place for you to access a wide range of different art forms. What better source of inspiration than the breathtaking ceilings of the Sistine Chapel?
Hang art around your home
Displaying art around your home is a great way for you to express yourself. You could hang copies of your favourite paintings. Alternatively, you could interact with local artists and commission an original piece. The most important thing is that you have something to say about the paintings that you have chosen. Don't just opt for artwork that fits with your interior design scheme. Instead, you need to find pieces that provoke a response.
Follow artists on social media
In this digital age, there are even more ways for you to engage with the world of art. Why not follow exciting artists on social media? This will ensure that you have a constant source of inspiration. Even if you don't like an artist enough to display their work in your home, it may be interesting to find out what they are getting up to. It could also help you to establish a critical eye. You could read up on technical terms and have a go at writing your own reviews.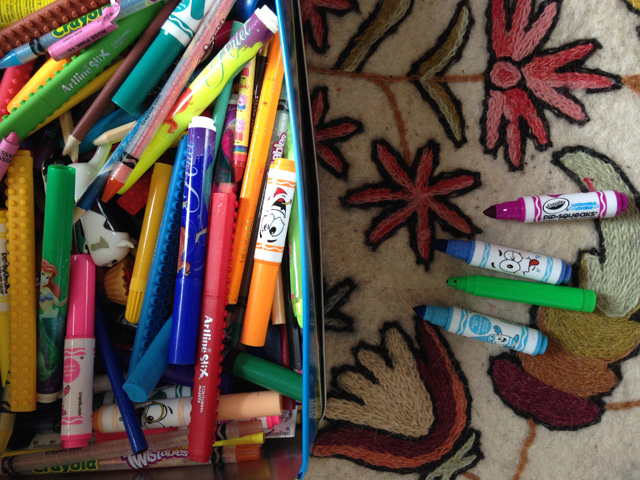 Create your own art
Never be afraid to create your own art. This is a brilliant way for you to express yourself and to work through your emotions. If you are a novice, try not to place too much emphasis on the finished result. Instead, have fun experimenting with different colors, shapes, and textures. You should also look into the different mediums of art available. Maybe you could try a collage. Or, perhaps you could have a go at creating your own sculptures.
Host your own exhibition
If you are eager to share your love of art with the outside world, why not hold your own exhibition? This doesn't have to be a fancy affair. Instead, you could set up an informal gathering that provides local artists with the opportunity to display their work. You could also make your own contribution, as this will give you the chance to find out if your work has potential.
28th November 2017
Disclosure: This is a collaborative post and the author's views here do not necessarily reflect those of the blog owner. Threadnz.com occasionally receives monetary compensation or other types of remuneration for mentioning and/or linking to any products and services from this blog.
Recommended