Alana of Capital Eats tells us her top 5 places to eat in Wellington
Alana Hepburn and Victoria Bostan run an Instagram account called Capitaleats. "We are a Wellington based food Instagram account and we also have a blog Capital Eats which we recently started. We love trying out cafes and restaurants around Wellington and sharing our experiences online."
Best cheap eats
Wellington has so many epic deals going on constantly, it's near impossible to pick only one! However, $2 taco Tuesday at Rogue and Vagabond is hard to beat. You can feed yourself for about $10 and the tacos are super high quality with various succulent pulled meats to choose from.
What to order? We can't go past the beef brisket soft shell taco. Add guacamole or sour cream if you're that way inclined.
Best date night restaurant
Fine dining; if you are going to do it, you may as well do it right! We are spoilt for choice here in Wellington with many a superb establishment. Our top pick is Chow, start with a cocktail in the adjoining Library Bar (yes, it is a library themed bar as the name suggests) and then move on to the main event at Chow.
What to order? The five-spice chicken curry and mushroom and leek dumplings are what dreams are made of. An absolute must do! As for Library Bar, try the Lower Hutt Lemon Meringue cocktail.
Best meal in a rush
Best Ugly Bagels may be new in town but they have made quite the impression. With a full house, no matter what time of day, it is clear that Wellingtonians are loving BUB. Despite their popularity, BUB is a quick and satisfying option for those of us always in a rush.
What to order? Despite being the apparent reason any of us millennials will ever be able to afford a house, avocado on toast (or bagel in this case) really is simple and delicious. That's why we like the Mean Joe Green; Avocado, Tomato and Bacon.
Best spot for after work drinks
Dirty Little Secret is ideal for a summer post work happy hour. DLS is a rooftop bar located in the Courtenay Place precinct. They have good music, cute décor and a good drinks list.
What to order? The dirty little secret margarita or a Rekorderlig Cider. If your feeling peckish opt for the Dirties Antipasto Platter.
Best Sunday Brunch
Brunch is the common denominator of our generation and an essential element of any weekend in our opinion. Brunch is by far our favourite meal to dine out for which makes singling out one place hard. Based on consistently excellent service, food and atmosphere, we think Loretta on Cuba street is a safe choice. Little sister to Wellington institution, Floriditas, Loretta is everything we want in a brunch location.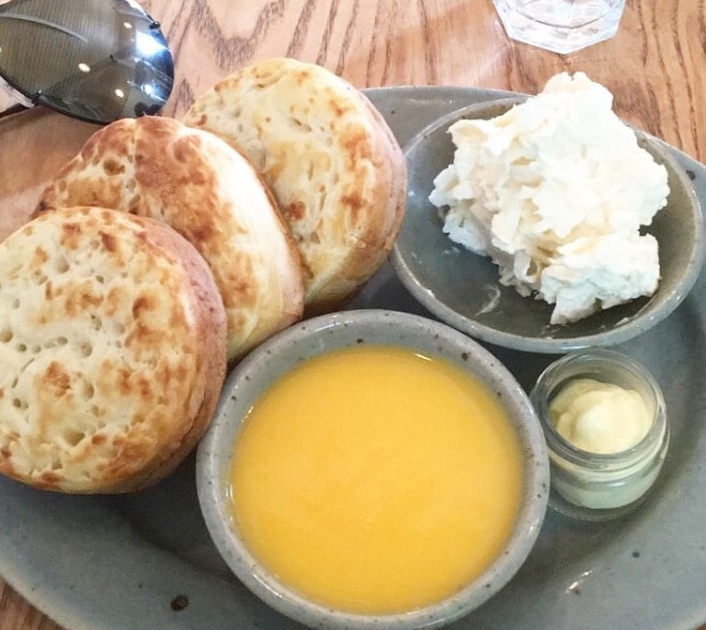 What to order? The lemon curd crumpets, anything out of the cabinet and a cold brew deconstructed coffee (ask for the sugar syrup as well).
By Alana Hepburn
6th December 2016
Recommended