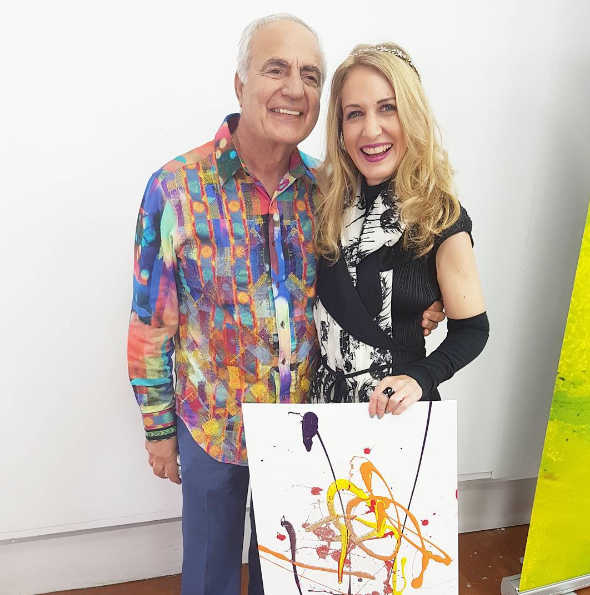 Art Workshop with Dr Murad of Murad Skincare
I had the honour of attending a hands-on Art Workshop with Dr Howard Murad of Murad Skincare this week whilst the founder of the skincare brand was over from LA in Auckland. His visionary approach to skincare was apparent as he talked us through his philosophy  (Dr Murad's philosophy here on Youtube.) of "living younger", rather than "anti-ageing." 
LIVE YOUNGER
Dr Murad pioneered the use of dietary supplements to promote skin health from within. he is all about the concept of looking better, feeling better, and living healthier, happier lives. He even has an app with daily words of inspiration, which are at the end of his book, Creating A Healthier Life. I particularly liked "Learn from yourself", "Be imperfect, live longer", "Before there was medicine there was food", and "Be comfortable in yourself to free others."
ART WORKSHOP
T encourage us to be young and create masterpieces and go outside the lines, Dr Murad had the beauty media don aprons and shoe covers and go wild with squeezing paint, throwing glitter with abandon, and even use our feet to paint works of art. He used his socks to paint with, and had to go change his socks into clean ones – it was hilarious and very freeing and helped us think in new ways.
Below: Dr Murad of Murad Skincare (www.murad.co.nz) teaching us some art therapy at a beauty editor's workshop in Ponsonby today. It was so much fun and also quite enlightening.
With Dr Murad of Murad Skincare doing a beauty editor's art workshop and being totally inspired by this holistic and wise soul.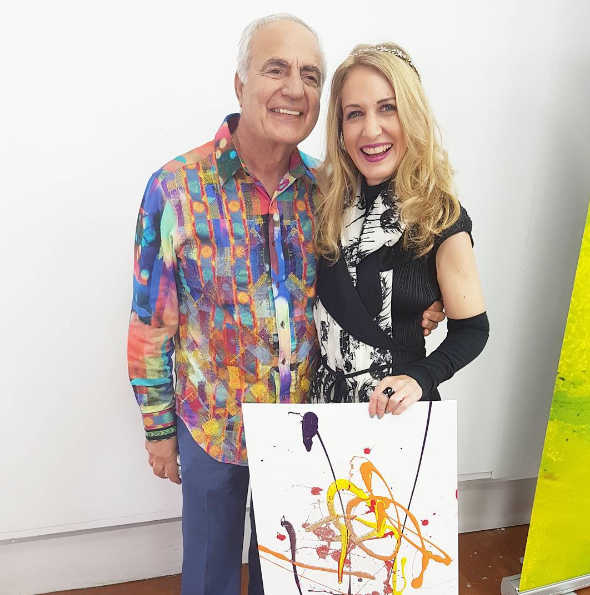 At Murad with Angelique Fris Taylor of @publicity_pr. Angelique wears RUBY NZ. I'm wearing Cybele pants, Ecco shoes, Issey Miyake top, Zambesi collar lapels, Maaike scarf, moochi arm sleeves.
Delicious, healthy food by Raw Kitchen Auckland.
Megan Robinson
15th July 2016
Recommended