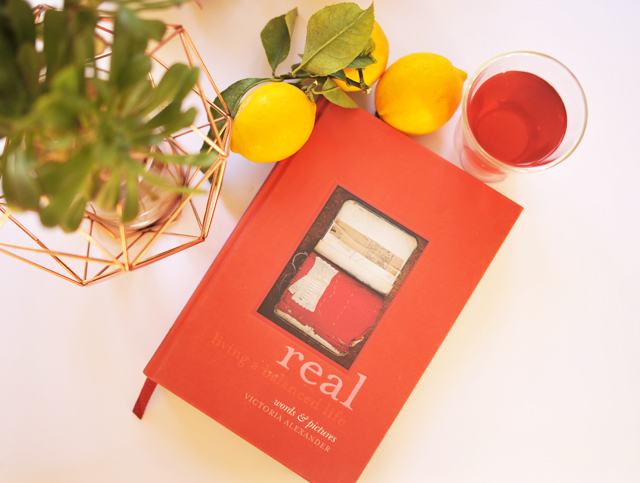 Book Review: Real – Living a balanced life by Victoria Alexander
There's such a huge trend to be 'real' these days; away from the phoniness of and keeping up with the Joneses or social media and conspicuous consumption and fast fashion, back to a more genuine time of authenticity. I'm loving this book,'Real – Living a balanced life' by Victoria Alexander with its stunning images of cultures around the world that imagines such an attitude. I identify with author Victoria Alexander on many levels. She has worked for years in fashion, and loves photography, and different cultures off the beaten track, but she also has a keen appreciation for community and sustainability which people in fashion don't always have an eye for. Drawing from her photography and travels in a variety of countries around the globe, Alexander, who was the youngest Fashion Editor for Vogue, the Fashion Editor for Cosmopolitan, and one of the original Stylists in Sydney, sees people with compassion and sensitivity.
Victoria Alexander says on her blog "I am the author of four books: The Bathers Pavilion Cookbook, published by Ten Speed Press; One, Colour and Real published by Murdoch Books. I'm happiest with a camera in my hand, making my textile collection and can sometimes be found with a paint brush in my hand. Photography keeps me fresh, writing makes me question, while creating or making something, anything – a home, cooking, or a garden – keep me busy. I shoot with a Canon 5D Mark II, frame my images while in the moment thinking of the story I want each image to tell."
Below: some of my favourite images from her book, but there are so many incredible shots, it is hard to choose! Real: living a balanced life, is available now at RRP $75 from Murdoch Books, published by Allen & Unwin.
Megan Robinson
20th July 2015
Recommended