Craft DIY: Gift ideas with printed labels
For today's craft DIY post I'm showing you a few extremely easy gift ideas to make with printed labels. You may already own a label maker and now the sticky label machines also print onto special ribbon tapes that you buy and pop inside and treat exactly as though they were sticker labels, but with heaps of cool new applications as gifts and decorations.
It's no secret that everyone likes something personalised, it feels special and thoughtful to receive something with your own name on it.
Here are my ideas for gift ribbon printing at Christmas time, but I think you could adapt these all year for birthdays, baby showers, new baby gifts, anniversaries, and so on.
WREATHS
Some craft ju-ju is required for this one…You can buy twisted willow bases at Spotlight and craft emporiums as well as oasis florist base circles, and stick pinecones, decorations,and then tie your personalised message ribbon as a bow to complete the wreath.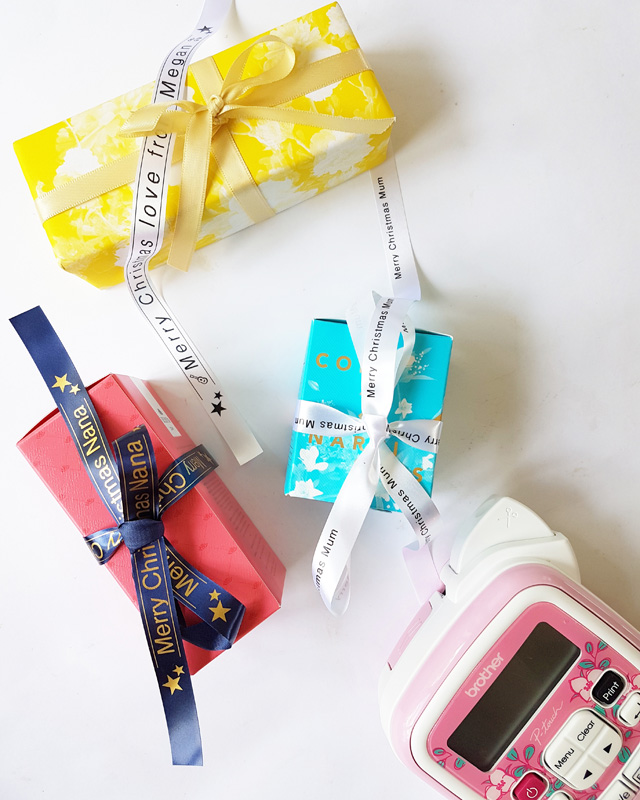 FOOD
The clear favourite gift at Christmas to make and give is food, as you can do so many yum things from the healthy (seeded crackers, nut slices, dried fruit and nuts, bliss balls) to the decadent (chocolate-dipped nuts, fudge, truffles) as well as making jams and sauces and tying a ribbon around the lids of jars, or boxes of treats. Why not make a cute pun on the ribbon, such as "I'm nuts for you", or "I'm sweet on you".
HAND SOAP
This is so easy as you don't have to have a crafty bone in your body, just buy a shower gel or hand wash and print a personal message, get two Christmas decoration baubles and thread the ribbon tape through the baubles and tie around the neck of the bottle.
To make my labels, I used the Brother P-Touch which is $59.95 and ribbons are $19.95 each at stockists nationwide (most Warehouse Stationery have them) and see www.brother.co.nz for stockists. My items were supplied for this article.
Megan Robinson
27th November 2016
Recommended