We meet the cast of Annie the musical in Auckland
Leaping Lizards! It's opening night of the West End musical Annie, which has arrived in Auckland after a popular season in Wellington. We met the cast of Annie the musical in Auckland's Civic Theatre at the media call to ask questions, hear about the production, and take photos of a few live performances.
Above: Annie NZ kiwi actresses and dog Ramble, a labradoodle, pose with full cast at the media call. Today I met these cuties: the three kiwi girls who play the role of Annie.
Below: The director talks us through training the local kiwi girls who played the orphans. He was so impressed at their continual improvement, hard work, and talent.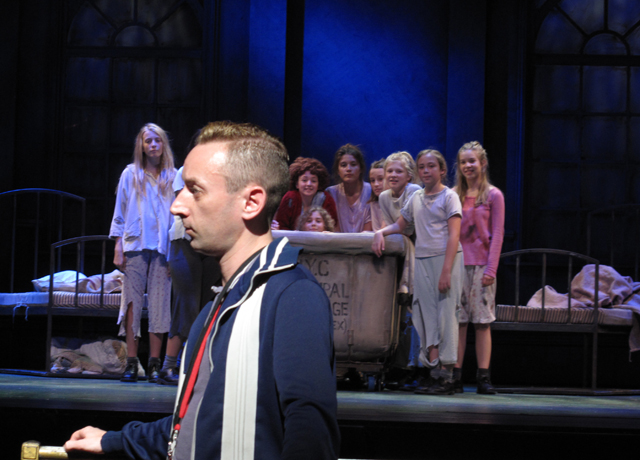 At Annie, unlike at Wicked, there's a huge age range; from Audrey who's 87 to the youngest orphan who's 80 years her junior at 7. Stand-out stars included not only the incredibly talented Annie actresses and orphans – entirely local New Zealand girls – but actors who flew to New Zealand with the production including Su Pollard (Hi-de-Hi), David McAlister, a veteran of the West End stage and TV dramas (The Mousetrap, Dr Who), playing Oliver 'Daddy' Warbucks, Sue Hodge ('Allo 'Allo), Frazer Hines (Emmerdale, Dr Who), and John D Collins ('Allo 'Allo).
The much-loved musical may be upbeat, but it is set against the real life hardship of the American people in the Depression era. Children were made to work in orphanages in poverty with homelessness, crime, and unemployment rife. Annie lives with fellow girl orphans with the drunken Miss Hannigan who plots with her brother Rooster to dupe Daddy Warbucks out of money by pretending to be Annie's real father, along with Rooster's floozy. But will they succeed, or will the truth be out? There's a strong message of the importance of family – whether through birth or newfound family- kindness, and true love. The musical has some of the best-known songs – Tomorrow, It's The Hard-Knock Life, and Easy Street and stunning stage sets and lots of laughs. I absolutely loved the dog Sandy, played by Ramble the labradoodle on the night I went.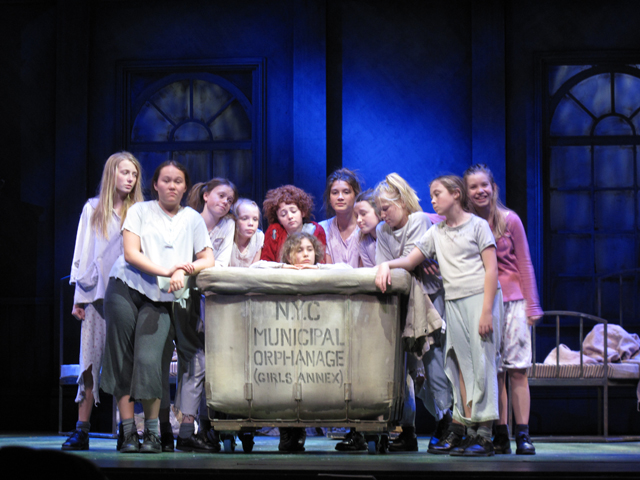 Below: It was such a pleasure to meet the very charming Su Pollard who plays the orphanage mistress, Miss Hannigan. We love you Miss Hannigan.
Don't worry, I'll keep my day job; just joining the cast of Annie NZ for a bit!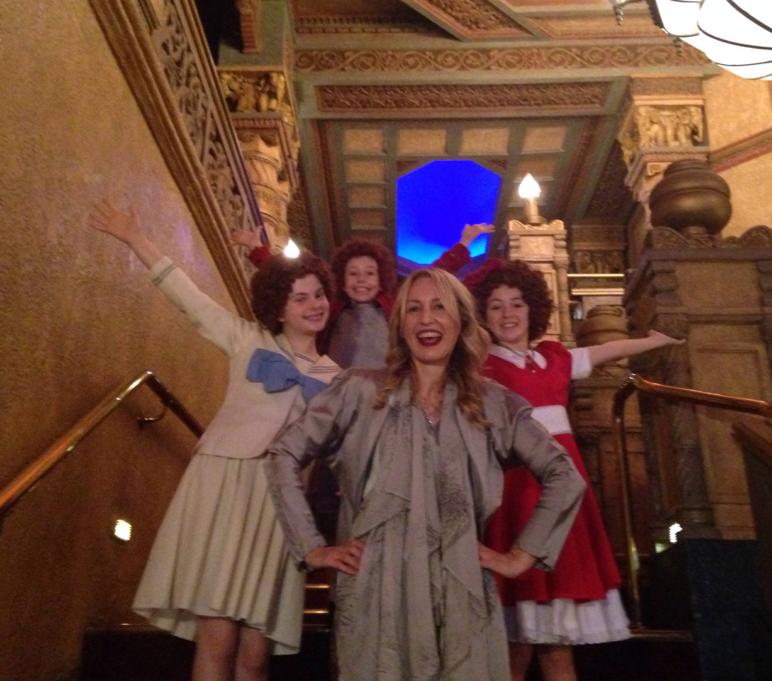 Below: The finale, Tomorrow.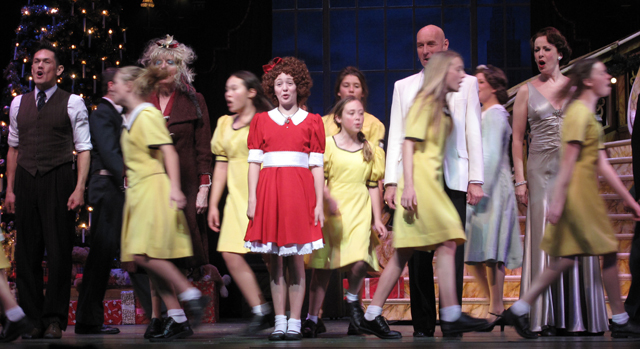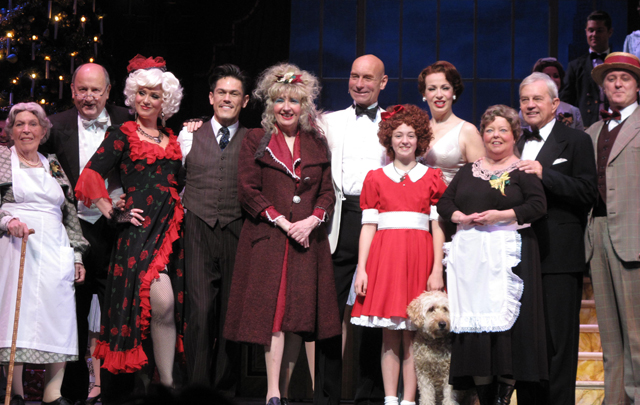 For more information and to book tickets, see anniethemusical.co.nz
Megan Robinson
13th June 2014
Recommended