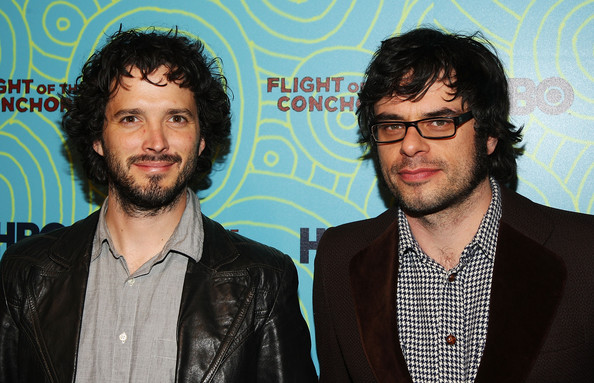 Most popular actors born In New Zealand
Famous for its breathtaking natural landscapes, wine, food, and Maori culture, New Zealand is on the bucket list of many travellers. But, these are just a few things that this beautiful country is famous for.
New Zealand is home to some of our most beloved actors. Are you surprised? Check out the following list to see for yourself:
Russell Crowe
The famous gladiator was born in New Zealand's capital city Wellington in 1964 to movie caterers John Alexander Crow and Jocelyn Yvonne Wemyss. In addition, his maternal grandfather was a cinematographer. With film being a family business, it's no wonder that Russell would eventually dominate movie screens. The award-winning actor has been featured in many of our favourite films like LA Confidential, Gladiator, A Beautiful Mind, Proof of Life, Cinderella Man, American Gangster, Man of Steel, and many more.
Flight of the Concords: Bret McKenzie and Jermaine Clement
Flight of the Concords was the brainchild of New Zealanders Jermaine Clement and Bret McKenzie who became friends when the flatmates were studying theater and film at Victoria University of Wellington. The hit HBO show revolved around the pair as they attempted to achieve fame and fortune and develop an American fan base in New York City.
Below: Megan Robinson of Thread had the pleasure of seeing Bret at the Vodafone NZ Music Awards! So exciting. Read about the awards here on Thread.
Lucy Lawless
Do you remember Xena the Warrior Princess? Lucy Lawless dazzled audiences with her famous battle cry and strong fighting skills. She made young women all over the world see that women were capable of being their own heroes. The famous New Zealander has also appeared in Spider-Man, Parks and Recreation, and Battlestar Galactica.
Cliff Curtis
Currently starring on Walking Dead offshoot Fear the Walking Dead, this actor was born in Rotorua. He has appeared in several popular movies including Training Day and Live Free or Die Hard. He is also the co-owner of an independent New Zealand production company called Whenua Films.
Karl Urban
This busy actor has been featured in a large variety of movies that include Dredd, The Lord of the Rings, The Bourne Supremacy, The Chronicles of Riddick, Star Trek, and RED.
By Eldrina Mich
13th December 2015
Recommended