Packing for Japan in March: what to take in Winter
Travelling in Winter can be slightly more tricky than in Spring and Summer, in terms of the extra items you need in the colder months that tend to bulk out your luggage and suddenly you're over weight at the airport. Here are my tips for packing for Japan in March, which is the end of their Winter, coming into early Spring…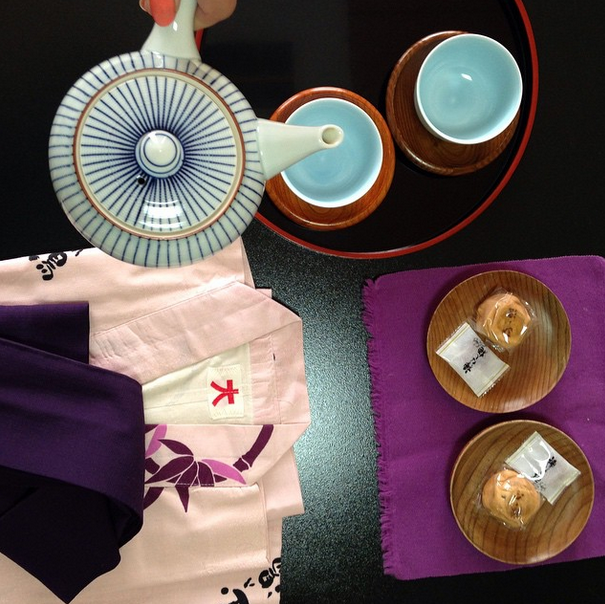 This will be my seventh trip to Japan, and I am super excited! These are just a few essentials I pack that you might find useful.
My cat helping me pack! So very helpful.
A plug adapter
You only need one, and you can take a multi plug (also known as a power strip) with you if you have multiple electronics to charge. See photo below of a Japanese wall plug. This is the communal bathing area in hotels and inns.
Essentials
Enough underwear for the whole trip without having to wash. Sanitary items as they don't sell the range/products we have here.
I buy the heat pads there that you stick on the back of your camisole, they are about $5 for 30 at all the convenience stores everywhere.
Travel insurance
Worldcare has provided me with a GoComprehensive travel insurance policy which provides me with considerable medical, cancellation, luggage and repatriation cover. If you don't need high levels of cover, you might find the Worldcare GoBudget policy is perfectly adequate for your travel needs.
Clothing
My hot tip: I pack things that coordinate with each other, so each piece can be worn with at least two other things. I mostly take black and grey as my neutral colours and add colour with scarves and of course, a bright lip as I love lipstick! 
What I pack: sneakers for walking, boots for dressier places, two trousers – a dressy one and a casual one, a dress – which doubles as a skirt if you wear a top over it, a jacket, a tee-shirt or sleeveless top, and two merino sweaters which are lightweight yet very warm.
My secret weapon for packing: a silk scarf – this folds up so small and weightless, but is super useful. I wear it as a neck scarf but also as a halter top by knotting two near corners together, and as a sarong skirt by knotting around my waist, and as a cover up wrap in planes and trains.
Sneakers are essential as you will be doing a lot of walking, and even riding bikes, which are for hire (about $10). Below: me with a hire bike doing the 'Philosopher's Walk' trail through cherry blossoms along the river in Kyoto, so beautiful.
Packing Light 
Hotels provide the communal bathroom bathrobe, so you can pack light. In fact, they provide shampoo and conditioner – and often razors and body lotion too – so you can get by if you don't mind using a different brand to your usual one.
I pack mini toiletries which I've collected from gifts with purchase and so on. I actually adore tiny sizes of everything, so cute.
Travelling light means you have room for shopping, and you will shop! Below: shoes at a Japanese street market -it's a higher standard of flea market here.
Ever wondered what a Japanese capsule hotel looks like? Here it is! Osaka Station First Cabin Hotel.
This article was sponsored by Worldcare Insurance, and all opinions are my own.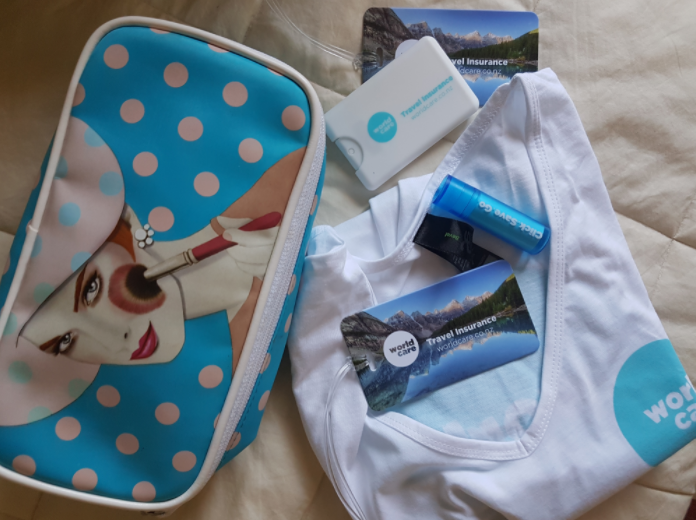 Megan Robinson
21st February 2017
Recommended