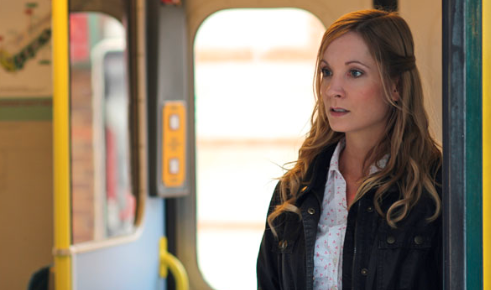 Still Life: an absolute gem of a film
Still Life is an absolute gem of a film, says Michael Tarry. Read our review here…
Death is a natural part of life – the only certainty we have, apart from taxes. We're all going to die. We're all going to shuffle off our mortal coils eventually. The only questions are when, and how, and whether we'll be fondly remembered, or even remembered at all. Most of us hope for a quick and pleasant death, and for our funerals to be thronged with family and friends overcome with sorrow and mourning.
Unfortunately, that's not always the case. It is a sad fact that some of us are estranged from our families. Some of us don't have families, or friends, or people who'll even notice that we're dead. Who cares when the uncared for die? John May (played by the excellent Eddie Marsan, who has quite a varied filmography – he's been on the telly on EastEnders and Casualty, and on screen with Sherlock Holmes, V For Vendetta, War Horse, and Gangs of New York, amongst others) works for his local borough council in south London. His job is to find the next of kin for people in the borough who die alone. As a result of the drive for efficiency, Mr May is made redundant, but has one last case to crack – find the relatives of his own dead next-door neighbour, the singularly unpleasant Billy Stoke. In the process, Mr May uncovers a life of adventure and war and crime and regret and loves won and lost. Every life is worth remembering, even the lives of those we know whom we'd prefer to forget.
Still Life is an absolute gem of a film. It features a star turn by Marsan, who has created a character who is not just unassuming but thoroughly and cringingly modest and polite – and who is yet enormously heroic and graceful. The story is drenched pathos, and properly presses all your emotional buttons – and yet it isn't as cloying and maudlin as you might expect a film with this sort of subject matter to be. It's from the same chap who helped give us The Full Monty, and there's similar elements at work: the grim council estate as metaphor for a grim life, the grey workers emblematic of unfulfilled destinies. This isn't the sort of film to go to if you want some light relief – Still Life is cinema at its best. It's bleak and warm-hearted in equal measures. It's stoic without being stolid.
4.5/5 stars
Michael Tarry, 17th March 2015
AWARDS FOR STILL LIFE 
WINNER – 2013 VENICE INTERNATIONAL FILM FESTIVAL
Art Cinema Prize for Best Film, Best Director (Horizons) &
Pasinetti Critics' Prize
WINNER – 2013 REYKJAVIK FILM FESTIVAL – Best Film
WINNER – 2014 EDINBURGH FILM FESTIVAL – Best Actor
WINNER – 2014 VOICES FILM FESTIVAL – Grand Prix & Best Actor
Recommended