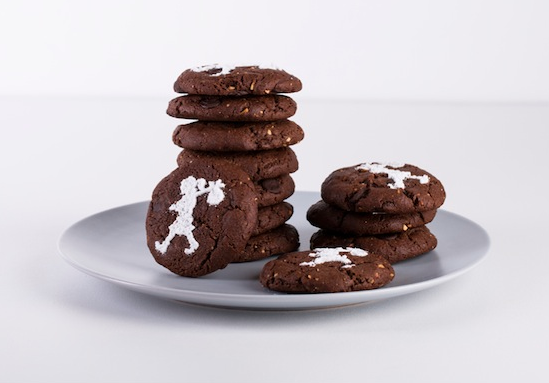 The Caker x Karen Walker are baking cookies and you can buy them
Karen Walker and The Caker's Jordan Rondel have a mutual respect but until now haven't got their metaphorical aprons dirty. Now for the first time they head into the kitchen to release this limited edition cookie mix for Mother's Day. The recipe creation was a joint effort, and the result is a mix for decadent Peanut Butter Dark Chocolate Cookies. The packet retails for $22.50.
The only additional ingredients required are peanut butter and a single egg. The cookie mix comes with or without a Mother's Day card included.
Just watch out for the Instagram posts, and get baking.
Megan Robinson
19th April 2017
Recommended