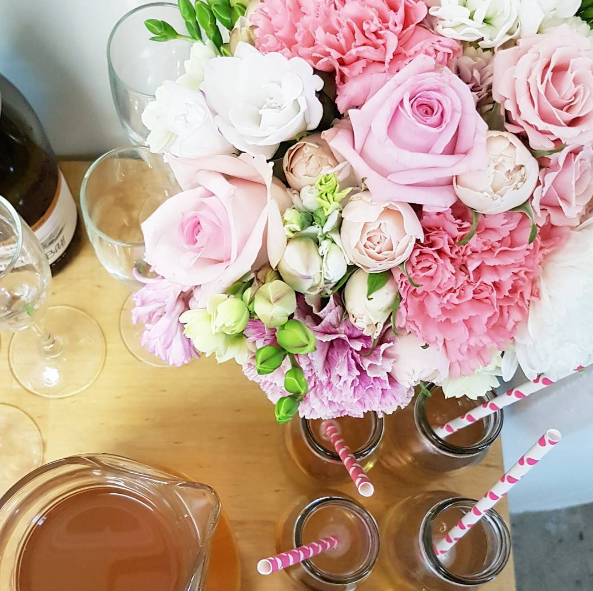 The Week On Thread Episode 51
See what I've been up to in The Week On Thread Episode 51, with highlights in pictures of the worlds of fashion, beauty, and more, including Auckland Fair, Absolutely Fabulous The Movie at CMJ Cinema at SkyCity Grand, Depot, Federal Delicatessen, Mi Piaci new season showcase, Sleep Gallery, Disney On Ice, and the NZ Fashion Week model casting. To see daily updates you can follow me on Instagram at www.instagram.com/threadnz
Sunday saw the ever-popular Auckland Fair takeover Shed 10 at Queen's Wharf with the best of New Zealand design in arts and crafts. Below: the cutest kokedama succulent plants in string by little nik naks.
An incredible haul from Auckland Fair, featuring these talented artists and jewellers.
Fabulous jewellery by Shh by Sadie here at @AucklandFair. I bought two necklaces myself, couldn't resist their charms. 
On Wednesday we attended the CMJ in Cinema Ab Fab movie at Skycity Auckland, with Bollinger drinks at Twenty-One bar beforehand, and stayed at the Grand Hotel courtesy of Skycity Auckland.
I wore a Trelise Cooper black lace jacket, earrings by Lovisa. 
For Thursday breakfast we tried beignets and coffee at Depot. I really like the interior design here at Depot.
Fed Deli. Lemon meringue pie, pastrami and pickles, fries.
My cats got their own named courier delivery today of toys and lots of food for 4th August Purina Take Your Pets To Work Day.
I had the pleasure of meeting Narae Young of Sleep Gallery in Parnell on Friday morning. The boutique bed store is certainly the most beautiful bed store I have ever been in. I was lucky enough to be fitted for a pillow, by Danish bed brand TEMPUR. It is amazing. "We are passionate about sleep and finding our customers the ultimate sleep solution is important to us" sauys Narae Young. "Discovering which pillow is right for you is a big part of how well we sleep and a good start on the road to that perfect night's rest. This pillow fitting service is available to anyone so please pop down to 101 The Strand, Parnell and have a chat." I totally recommend you do!
Below: Bed goals, at @sleepgallerynz
At Sleep Gallery in Parnell, you can have a wee lie down for a few hours to try before you buy! They're part of Bedpost with the same prices, but in a stunning interior design store. Below: Sleep Gallery's Narae Young, with Flaunt PR's Fiona McLeod. 
I'm going to be getting crafty, with this incredible haul of craft supplies from the Spotlight media season launch. I love too that this bag is made for Spotlight with Stitch In Time, employing women in communities to improve their standard of life and fair trade labour.
On Thursday we headed along to the Auckland premiere of Disney On Ice. This year saw four entire fairy tales come to life: The Little Mermaid, Tangled, Beauty & the Beast, and of course the crowd favourite – Frozen, with Elsa, Anna, Hans, Kristof, Olaf and Sven singing and skating. My pick though was The Little Mermaid, with Ariel doing aerial feats above the ice on a silk rope. Stunning skating, and great for all ages.
Beautiful things at today's@mi_piaci new season media showcase.
SPCA Cupcake Day annual fundraiser is Monday 15th August#spcacupcakeday
Thankyou Kathryn Wilson for the delivery of Veuve Clicquot to toast tonight's Queenstown @kwfootwear show, Clicquot In The Snow!
Kicking off @nzfashionwk at the model castings this morning. Models pictured from @62models. Photo by Anumpam Singh www.instagram.com/annupam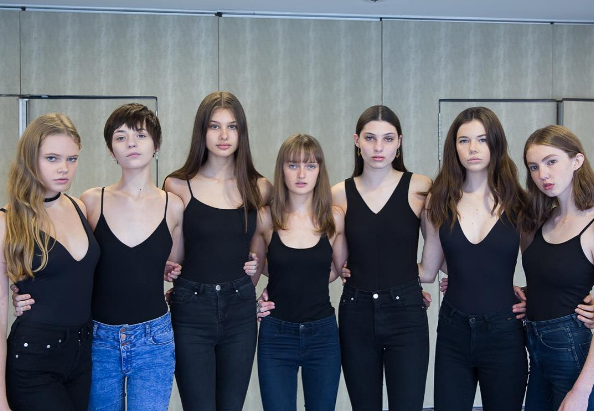 Megan Robinson
8th August 2016
Recommended