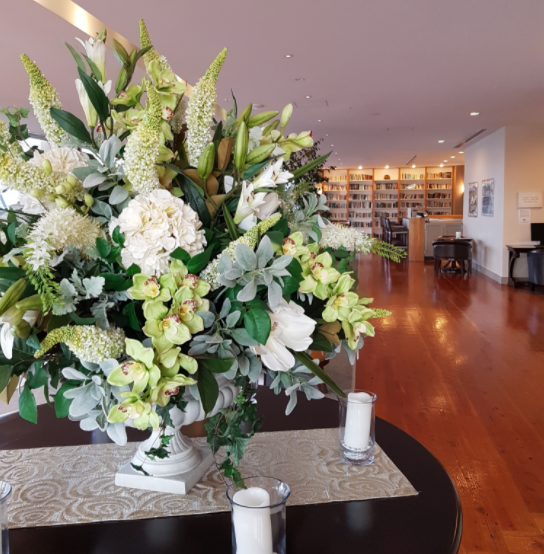 Travel: I had a fantastic stay at The Spencer on Byron Hotel Takapuna
I had a fantastic stay at The Spencer on Byron Hotel in Takapuna over the weekend. I was invited in to stay to experience the hotel, based on Auckland's North Shore, as well as their hotel restaurant Thyme, to share it with readers and take a visual diary of my stay.
I found it to be incredibly welcoming from the moment you walk up to reception, more so than at expensive hotels I have been to. The staff were are so friendly and ready to help and greeted us with a smile from the front desk to departure.
It was a lovely touch to find a cheese and wine platter in my suite, which was a generous size, with a fully-equipped kitchen and a TV in the lounge area as well as the bedroom. My room was on the 19th floor, and afforded better views of Auckland harbour and Rangitoto than the city-side hotels do.
The cool wall of succulents in the foyer.
Lovely art prints capturing the local Takapuna beach and lake shore life.
AMAZING VIEWS
The sunrise over Rangitoto from my corner room on the 19th floor – simply stunning.
They had prepared a beautiful platter and wine waiting for me in my room.
THYME RESTAURANT
The Thyme restaurant kitchen is managed by Greg Nees, who is really passionate about his job and knowledgeable about his work and ingredients from the meats and their sources, to the wines. Greg chatted with us about the restaurant and his philosophy of fresh produce. They buy wagyu beef and age it on the premises, and bring in whole fish which they prepare freshly on-site.
A freshly made sashimi platter by their in-house Japanese chef, beautifully presented.
A starter of beetroot macaron with a soft cheese filling a creative twist on the french classic sweet, done as a savoury interpretation.
Can't decide what dessert to have? Neither could I – so I got the popular choice of the dessert tasting platter with some of every dessert, including Eton Mess.
THE POOL
I got up early and went for a hot swim in the rooftop pool where there's a large cold pool and a smaller hot pool which is heated by a boiler. I had the whole area to myself and enjoyed the harbour views – it was so relaxing!
BREAKFAST
GREAT HOSPITALITY
Yelena Zhukovskaya was such a charming host and made us feel extremely welcome. She kindly presented me with this Terra Sancta red wine in a chic Spencer on Byron wooden wine box, as a momento of staying. Such great hospitality and I can't wait to be back soon!
I was a guest of Spencer on Byron but my views are my own.
Megan Robinson
1st April 2017
Recommended