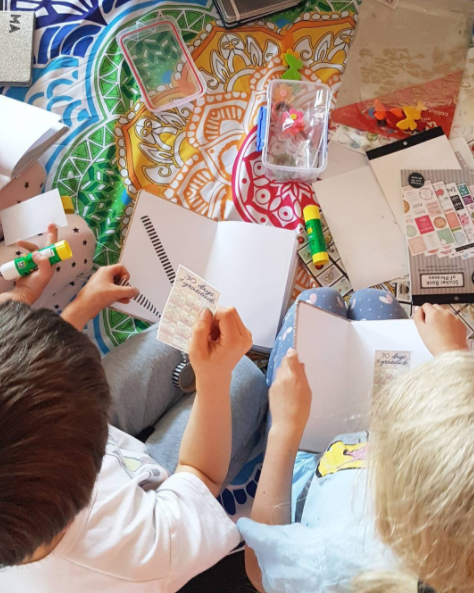 Yoga for Children at Mindful Kids at Jayayoga Studio Birkenhead
We are loving the Yoga for children 'Mindful Kids' classes at Jayayoga Studio on Auckland's North Shore. The new purpose-built yoga studio in Birkenhead shops is the newest baby of yoga trainer, Jennifer Allen.
The new 'Mindful Kids' programme is an after-school mindfulness-based yoga experience for children aged 5-10.​ It's a great age for children as their brains are developing so fast and Primary School is such a full-on time for them that I feel the meditation is invaluable. My daughter was really excited about it but my son was hesitant, until he tried it – under bribe of Lego – and then he really enjoyed it and asked if he could go again next week! Success. I am sure it is due to the calm, relaxing vibe that Jennifer has whilst still being engaging and interesting for the children. She even got them to lie still on their backs for two whole minutes, no small feat for small feet!
Above: children on the mats provided in class.
Mindful Kids class is from 3:30 to 4:30pm, with 30 minutes of yoga and 30 minutes of a mindfulness-based art project. On our first day, the children make Gratitude Journals. Cute answers included "I'm grateful for fettuccine", "I'm grateful for the smell of my mummy", and one hilarious kid (sadly, not mine) who said "I'm grateful for the smell of new money"!
There's no need to bring anything along, as they have mats and supplies in the studio, and it starts with a small snack of nuts and fruit to give them some brainfood.
​"This 6 week series offers children an opportunity to access simple tools that will help improve their focus, concentration, emotional wellbeing, and sleep.
Through movement, breath, meditation, art, and music we will strengthen your child's ability to navigate their emotions amidst these ever changing ages and stages, and open them up to positive communication in their home and school environments," says Jennifer Allen.
Follow them on Instagram at @jayayoganz and find them downstairs at 50 Hinemoa Street, Birkenhead, Auckland. View their timetable of adults and children yoga classes online at www.jayayoga.co.nz/timetable/
Megan Robinson
20th October 2017
Recommended