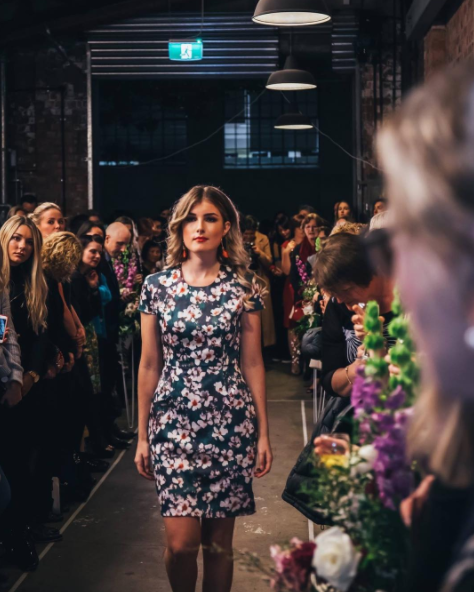 Amber Whitecliffe charity fashion show for Hearts 4 Kids
New Zealand based Fashion Designer Amber Whitecliffe hosted a charity fashion show last Thursday to showcase her brand's stunning new summer collection "Floral Magic" and beautiful bridal range "One of a Kind".
This wasn't any ordinary fashion show. The night was not only filled with magnificent lavish gowns but plenty of love and laughter as the show's proceeds went to an incredible New Zealand based charity Hearts 4 Kids.
Each year in the Pacific 350+ children are born with congenital heart disease. They don't have access to the lifesaving surgery that they need so the small New Zealand based medical team at Hearts travel to Fiji annually to perform surgery on babies and children.
As the models took to the catwalk, you could sense the amount of pride that Whitecliffe felt, not only for creating such a simple yet beautiful collection but for the fact that it was for such a remarkable cause. Listening to Whitecliffe tell her story was intriguing, we found out that her husband Elroy works at Starship Hospital in the cardiology ward alongside the team of surgeons who fly to Fiji each year.
After the show, I got talking to Ana Kennedy who is one of the voluntary nurses who accompanies the doctors on their trip to Fiji. "Doing 8-night shifts of sometimes 12 hours in a row at age 52 is hard but it's extremely rewarding", she says.
While it's difficult to not talk about Hearts 4 kids, lets discuss Whitecliffe's fabulous range for a second. It's bright, bold and beautiful, everything you'd want for your summer wardrobe. Celebrating living life in the moment while remaining glamourous, Whitecliffe has created a variety of styles to suit women of all ages and sizes.
The sequined dresses and floral prints are suitable for any occasion, whether you're going to work or attending a black-tie event, the range screams personality.
Overall, it was a great evening. I not only got to view some incredible designs but also learn about a remarkable charity that is helping to save Pacific children. It was a much needed reminder that there are still kind-hearted people in the world today.
Photos from www.instagram.com/amberwhitecliffe
Photography by Tashina Narelle. Models from UNIQUE Model Management. 
For more info and where to buy, see amberwhitecliffe.com
29th August 2017
Lauren Sanderson
Recommended