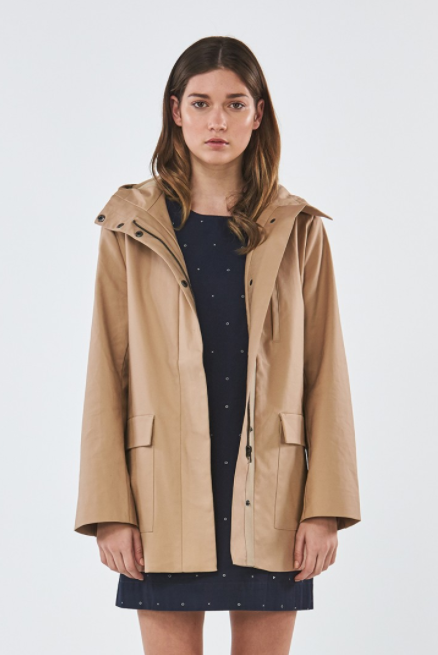 Heading back to study for your MBA? Here's what to wear on campus
If you're heading back to school to study for an MBA degree, you might be wondering what to wear. You've no doubt spent several years out in the workplace and amassed a closet full of suitable business attire, but it's probably smart to leave those pantsuits and blouses on your rail, and pick up a new casual wardrobe instead.
Of course, if you've opted for an Online MBA vs on-campus MBA, then you can happily spend all day in your pyjamas if you want to. What you wear while you study your online MBA curriculum in the privacy of your own home is completely up to you. But, for those who need to show their face on campus, here are a few tips to get you ready for student life.
Wearing Casual Clothes Means That You Can Get Ready Fast
By choosing casual clothes and adopting an overall casual style, you'll be able to get ready in minutes. Whether you're living on campus, or commuting to school from home, the time that you save not fussing over your outfit and appearance can be put to good use getting an extra half an hour's sleep, or finishing up an assignment.
Choose casual separates that go well with anything, so that you can throw an outfit together with ease. Keep your hairstyle simple and low maintenance, and opt for low key makeup and accessories.
One accessory that you should definitely go casual with is your purse. Forget carrying your books around in a classy Coach tote, and throw everything in a practical backpack or handy tote instead.
You'll Save Money
College is expensive, you've got tuition, accommodation and books to pay for, and some serious socializing to do, so the less money that you spend on clothing the better. Casual clothes—jeans, t-shirts, sweaters, boots, sneakers, etc.—look good no matter what. And clothes that look a little worn out (frayed or faded), look cool, so you can keep on wearing your stuff, long past the point where you would ordinarily only wear it for mowing the lawn.
Casual clothing rarely needs special care either, so you won't have to shell out for dry cleaning.
You Won't Need an Iron
Life is too short for ironing! When you choose fabrics that look just fine when you pull your clothes out of the dryer, you won't have to waste time pressing out creases. All you'll need to do is give them a quick shake and you're good to go. Choose polyester-cotton blends, heavy denim, wool (but don't put it in the dryer), knit fabrics, and Tencel, as these are more practical.
Think of your time on campus as a nice break from dressing for the corporate world. Once you're back on the job in a managerial role, you'll probably have little flexibility in your working wardrobe. Business suits or smart casual will be the order of the day, so make the most of your ability to dress down for the next few years, and save yourself some time and some money while you're at it.
Fashion photos by Huffer.com
Article made possible by site supporters.
7th February 2017
Recommended