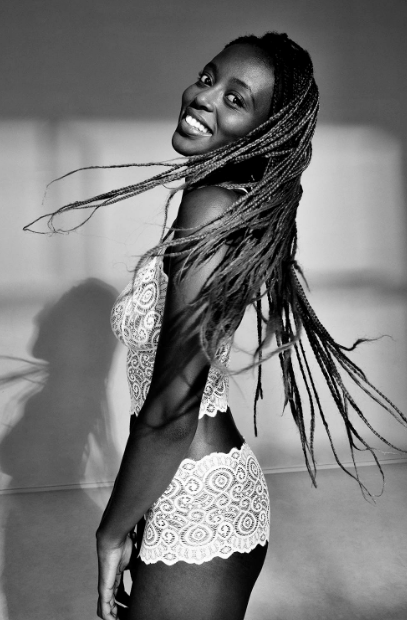 Her Apparel: Body Confidence Campaign
The name in Her Apparel says it all; it's a platform for their target consumer to express herself. With this key ideal at the heart of the brand's ethos, it makes sense for the intimates brand to put their followers at the front and centre of their latest campaign: a narrative on body confidence.
The photo campaign features various women (instead of professional models) in Her underwear in which they discuss what body confidence means to them, and the hurdles they have encountered to get to this state. The brand's aim is to create an impact through celebrating women's shapes, cultural backgrounds, ages and sizes.
The Her campaign strips away the aspirational feel that most brands try to build into their images and allows its followers to be inspired by the raw images and stories of other women, with the goal of influencing them to accept that they are already beautiful and whole in their own skin.
The Her girl wears lingerie for herself and not others. With over 48k followers on Instagram, this campaign takes Her's interactive engagement with its followers to an even more intimate level.
To view the rest of the campaign head to Hergirlclubproject.tumblr.com
To become a part of the Her club follow them on instagram at www.Instagram.com/herapparel
To buy Her apparel check out their website http://www.herapparelintimates.com/
Words By Reema Alfouir
Photography by Clara Pafundi
26th July 2016
Recommended