Holly Howe Collections 'Kappa Normae'
We have been long-time fans of New Zealand jeweller, Holly Simpson-Howe www.hollyhowecollections.com and her new collection 'Kappa Normae' is something to not be missed. It is named for her beloved Nana Norma who sadly passed away recently and is remembered in this collection. 
'Kappa Normae' by Holly Howe
Kappa Normae is the latest range from Holly- who is busily designing new collections in March, June, September, and December – four times a year, to keep things fresh and new.
Jewellery inspired by architecture
"The collection was inspired by patterns, textures and lines found in architecture and again is an extension of what I love in design."
Dedicated to Nana Norma
"As I was prototyping the collection my Nana Norma fell very ill. It was the day in which the samples all arrived back that she passed away. After weeks of telling her that I would bring her my new work when it arrived I sadly never got that chance. Being in the space of grieving for her and in the position where life goes on and I have to push to get the collection out, it felt right to dedicate my collection to her, Kappa Normae. Kappa Normae is a star in the constellation Norma.
See it online and shop at www.hollyhowecollections.com
Below: Razor Stacker Ring
Below: Stargazer Ring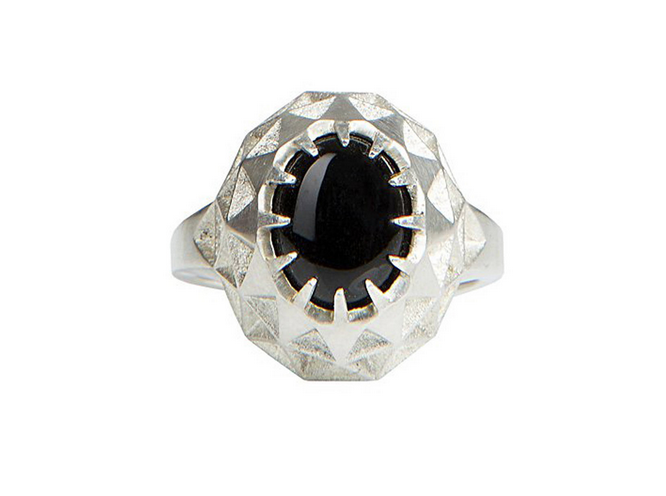 Below: Five Diamonds Ring
Below: Twin Peaks Stacker Ring Double
Below: Black Diamond Studs Earrings
22 February 2015
Recommended