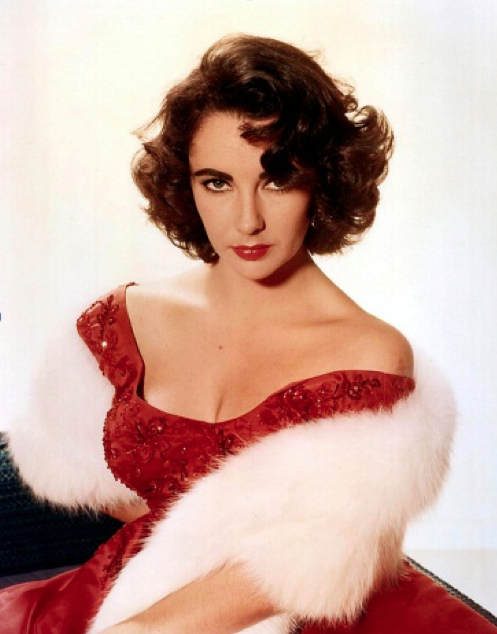 Iconic Style: Elizabeth Taylor and her jewellery
In this Iconic Style column we take a look at the elaborate style, and famous jewellery collection, of Hollywood actress Elizabeth Taylor.
Image credit:  Fillipao28 via Flickr
Throughout her movie career, Elizabeth Taylor both on-screen and off, wore nothing but the best in gowns and jewels. She attracted men and glamorous gifts easily. Several of her most famous pieces were gifted to her by husband Richard Burton, including her iconic Elizabeth Taylor diamond, the Taj Mahal Diamond and jade pendant, and a ruby and diamond ring. She also collected a variety of premier wristwatches, all signed by the designers.
Elizabeth Taylor's auction at Christie's
Elizabeth Taylor's jewellery auction at Christie's was one of the biggest events, and while people had a difficult time tearing themselves away from hundreds of carats of diamonds, there were just as many people interested in Taylor's finely crafted wristwatches. The most popular were the Patek Philippe, BVLGARI, and the Vacheron Constantin.
Michael Jackson and Elizabeth Taylor
Michael Jackson gifted Taylor with a Vacheron Constantin Kalla wristwatch, which was crafted in 1989. They've experimented greatly with where to place the diamonds, and this version features "flame-cut" diamonds along the dial and the gold strap.
Bulgari
While working on Cleopatra, she met her fifth husband Richard Burton. On breaks from filming, they would discuss jewellery with Gianni Bulgari and tour his shop. Decades later, Paulo Bulgari presented Taylor a diamond and pink gold Serpenti wristwatch, complete with an 18 carat pink gold bezel with circular diamonds and a black opaline dial. The gift symbolized a long-time relationship between the company and one of its most loyal fans. He inscribed on it, "To Dame Elizabeth with gratitude, Paolo Bulgari, 2010″.
Star of Cleopatra
Burton gifted the star of Cleopatra, Taylor, a Patek Philippe Nautilus gold and diamond watch in 1962 when they were both filming Cleopatra. Taylor had already been gifted and celebrated by many other famous watch manufacturers, but once she and Burton met, they were instantly attracted to each other, and he presented her with it, even though they were both technically still married. The oval-shaped watch featured an oval-shaped black dial with diamond indexes, and a diamond bezel surrounding it. In addition, the watch included an 18 carat gold link band.
"I love you"
In gratitude for her new watch and love of her life, she had the band inscribed with, " Wy'n dy garu di," which translates to "I love you," in Welsh since that's where Burton originated from. The watch made headlines as Taylor and Burton fell in love on-screen as Cleopatra and Marc Anthony and off-screen on-set among the glamour and glitz of Hollywood. Taylor's Patek Philippe wristwatch was sold at auction in 2011 at Christie's to another businessman from Wales wanting the watch to return home. He paid almost £10,000, almost double what they expected to receive. The watch was one of Patek Philippe signature watches and was just recently re-released in 2009. Polish watch matcher Antoni Patek and French watchmaker Adrien Philippe teamed up to create Patek Philippe & Co in 1851. As noted, their luxury wrist watches often sell for a hefty price tag, due in part to its elegant designs, and precise movements.
Purchasing the finest Patek Philippe watches by Kalmar Antiques in Sydney, Australia has never been easier. Just type kalmarantiques.com.au and you're ready to browse. You could get some of these fine wristwatches, including an elegant swim wristwatch with a gold band, black dial and 177 calibre movements. To see this watch and other fine luxury watches, please stop in the store.
13th October 2014
Recommended