I'm loving: divine swimwear and lingerie by Marliesdekkers
I'm loving: divine swimwear and lingerie by Marliesdekkers. Not only is it exquisitely made and super chic, I love the ethos of Dutch lingerie designer, Marlies Dekkers, a self-proclaimed feminist and long-time supporter (literally and metaphorically) of women worldwide for many years. Marlies says she makes it her business to "conceptualise and design from a female perspective, rather than with the sexual gratification of men in mind." How cool is that!? And look how gorgeous her designs are…
Absolutely LOVING my new vintage-inspired one-piece swimsuit by Marliesdekkers – a Dutch designer which is available in New Zealand at Smith and Caughey's, they have the most beautiful lingerie and swimsuits with incredible couture construction and detailing.
Above: my beautiful new set by Marliesdekkers lingerie in Dame De Paris bra and pants with crisscross straps detailing. Marlies says, "My Dame de Paris collection is designed for ladies with style. I was inspired by the magnificence of the Notre-Dame Cathedral. Being the epitome of Gothic architecture, the Parisian Lady of the 14th century combines a sense of the divine with stunning graphic lines. Graceful arches and elegant bows are her trademarks. An aspiration to Heaven is her belief. I took the Dame's subtle play of lines and put it right on top of the cups. Framing a similar gracious and elegant décolleté. Wear my Dame de Paris and believe in your highest self."
This may just be the coolest lingerie set ever, with its braces straps and herringbone suiting fabric. Gloria Suit by Marlies Dekkers.
The photos and story below are from the www.marliesdekkers.com blog from her recent LA burlesque fashion show which I enjoyed reading, as it looked completely stunning.
Marlies Dekkers FEMININE/FEMINIST Burlesque Fashion Show
On October 18th Marlies Dekkers and her FEMININE/FEMINIST movement showed her signature collection and the latest collection inspired by the great Edith Head, during a distinctive Burlesque fashion show in downtown Los Angeles. Marlies is known for creating extraordinary performances of storytelling that guide the audience through the lives of female icons who paved the way for present day feminine feminists.
After the very successful European tour it was time to put the spotlight on the fast-growing FEMININE/FEMINIST movement in Los Angeles! In an hour long show Marlies took the guests into a 1930's to 1950's Hollywood scene, where they witnessed an electrifying performance with artistic choreography reminiscent of Paris nightclubs like the Moulin Rouge and the Crazy Horse.
Marlies' unconventional choice of models has always assured a completely unexpected energy on stage. This season, six strong and confident female dancers portrait sexual femininity, strength and unlocked female potential from a feminine point of view.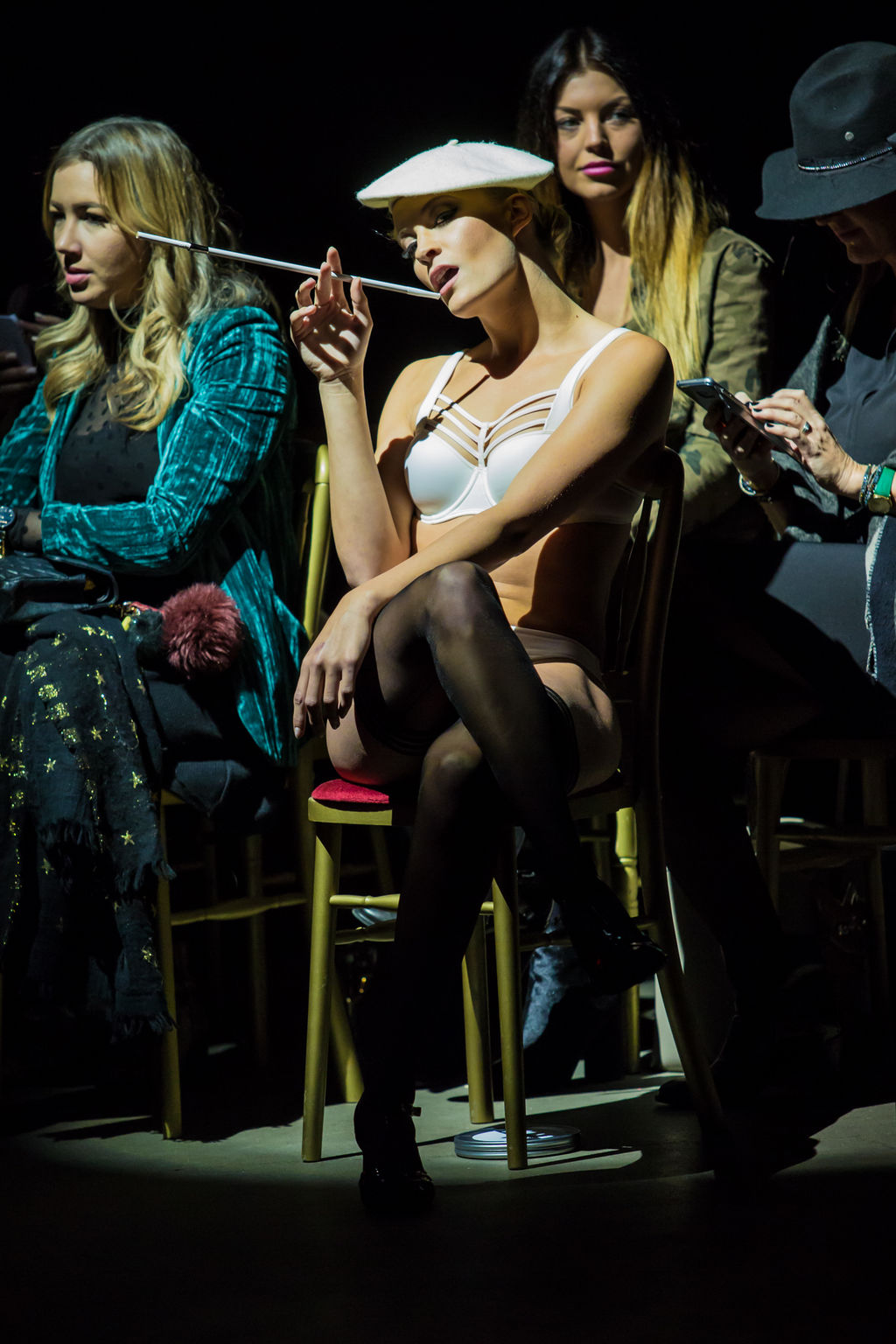 In an overbooked venue filled with celebrities, top-stylists, LA's best editors and bloggers, Marlies received a standing ovation.
"I'm so proud of my FEMININE|FEMINIST movement who rocked the city of Los Angeles last night during my fashion show! " says Marlies. Photos and text from www.marliesdekkers.com
Megan Robinson
2nd November 2017
Recommended