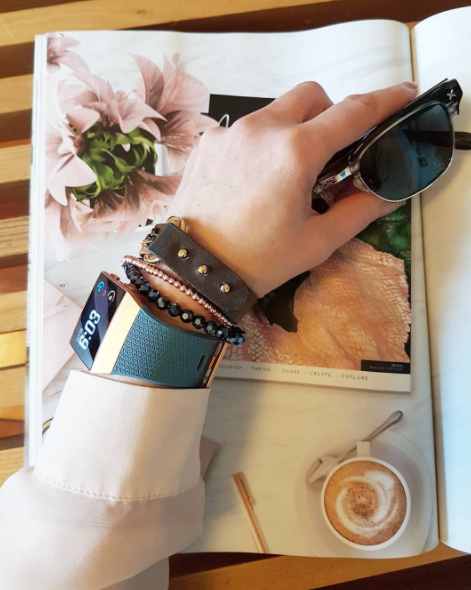 I'm Loving: Fitbit Ionic Smartwatch
Introducing…Fitbit Ionic. I was lucky enough to receive a smartwatch at the Fitbit New Zealand media launch recently at GridAKL, to try out in my lifestyle.
What's great about it, you ask? It has dynamic personal coaching, built-in GPS and continuous heart rate. You can stay motivated by storing and playing 300+ songs and get inspired by a global fitness community.
And this it what it looks like; I have the charcoal blue and rose gold.
Yay!! Wrist vibrating and fireworks at me finally reaching 10k steps.
Introducing…Fitbit ionic smartwatch. It's fit. It's smart. Also fit and smart; (the newly engaged) Matilda Rice and Art Green.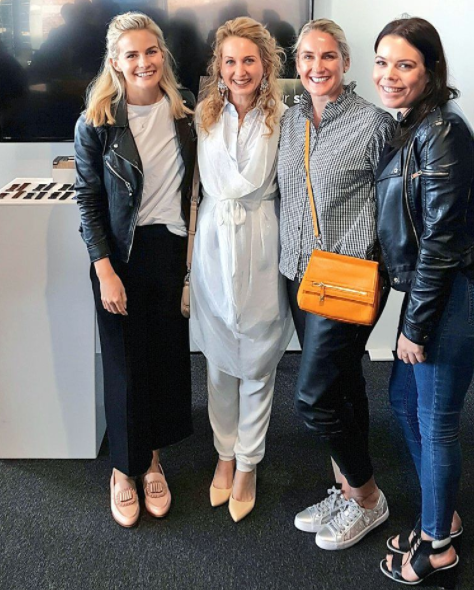 With these babes at Fitbit ionic smartwatch launch today at GridAKL- Matilda Rice, Melissa Jack and Hannah Rogers.
I bought these beautiful flowers today in Mangawhai; doing my steps on my Fitbit ionic.
How many steps will you do today?
Fitbit Ionic is available now for NZ $499.
Key Features
Designed for Fitness: Designed for fitness, Fitbit Ionic takes workout tracking to the next level with dynamic personalized workouts, built-in GPS, multi-sport modes and SmartTrack automatic exercise recognition.
GPS Integration: Fitbit Ionic integrated Bluetooth, Wi-Fi and a GPS antenna right into the unibody frame in order to create a much stronger connection with satellites in space and more accurate tracking.
PurePulse Continuous Heart Rate: Use PurePulse continuous heart rate to better track calorie burn, optimize intensity during workouts, and measure your health and fitness over time.
Water Resistant + Swim Tracking:  Built water-resistant to 50 metres, you can wear Fitbit Ionic in the pool, rain or during swim workouts to track laps, duration and calories burned.
Seamless Smart Experiences: Fitbit Ionic seamlessly delivers the best watch features with key notifications, access to your favourite apps, onboard music and built-in payments.
Stores & Plays Music: With Fitbit Ionic, you can store and play 300+ songs right from your wrist—giving you the motivation you need at a moment's notice.
NFC-Enabled: Fitbit Ionic includes a built-in NFC chip, which lets you securely store and use your credit card right on the watch with the push of a button.
Redesigned Colour Touchscreen: Fitbit Ionic's high-resolution colour touchscreen features scratch-proof Corning Gorilla Glass 3, crisp graphics and amplified brightness up to 1000 nits.
Design & Materials: As Fitbit's strongest, lightest GPS watch ever, Ionic features a sleek, unibody watch case made from aerospace-grade 6000 series aluminum.
Megan Robinson
17th October 2017
Recommended