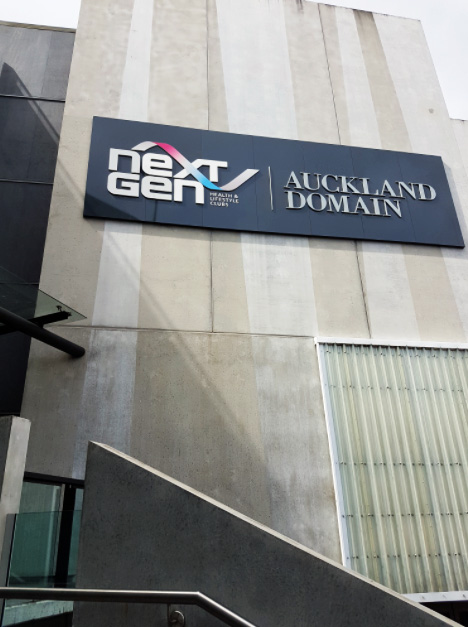 I'm Loving Next Gen so much I may never get out of the pool
Find yourself
Come for the gym, they said. 65 classes a week, they said. But right now, immersed in lovely hot water, I may never leave. I'm loving Next Gen so much I may never get out of the pool. I've definitely found my zone.
More than a gym 
The Next Gen chain of health and lifestyle clubs is so much more than your typical  gym. My mind has been opened to what exactly they are all about and to be honest, I am completely blown away. I had been under the impression they were just another gym. Oh, no. That would be like saying Harvey Nichols is just a department store. The gym is amazing to be sure, but it is just one floor of a multi-level lifestyle complex that also includes a yoga and pilates room, exercise class room, tennis courts, a spa and sauna area, an indoor heated pool and a rooftop pool. I'm going to repeat that last one as that's where I'll be taking all my calls from now on: A ROOFTOP POOL.
What I love most about Next Gen 
There is free members wifi.
You can meet clients in the members lounge and order delicious food. You can buy wine and beer at the licensed cafe.
They have a real 'club' feel, with quiz nights, international cuisine menu nights and more.
There are tennis courts and lessons available from beginner to advanced.
Children are welcome 
Children are welcome and catered for and there is a creche, a children's play zone for pre-schoolers, and holiday programmes from $25 per half day with baking, crafts and fitness activities.
Top quality facilities
They have really really lovely changing areas and incredible showers with flash shower heads. There is even a machine that dries your swimwear in 10 seconds!
A stunning gym 
There are a large number of cardio cycles, rowing machines, treadmills and more to warm up on, and a huge floor area for weight machines, free weights, and stretching.
Below: I'm climbing the Jacob's Ladder at Next Gen in Auckland Domain. The Jacob's Ladder is an electric moving climbing frame, which offers a great high intensity cardio workout.
Great value 
If you are choosing a health and lifestyle club with a gym, I can't see why you would choose anything other than Next Gen. A standard membership is just $37 a week on a 12 month plan, plus, if you sign up by the 31st of January, Next Gen are offering 50% off their memberships for the whole summer! Even doing three fitness classes of Pilates a week would pay that off, let alone all the other benefits, such as the aquatics. For more details on memberships and how to sign up, check out the Next Gen Auckland Domain website.
Beautiful day! Watching the tennis from the balcony at Next Gen Auckland Domain, with Erin.
Find yourself at Next Gen 
You can make an inquiry here about joining. At the time of writing, standard Next Gen membership (gym, fitness classes and aquatics) for a 12 month term costs $37 a week. A family standard membership is $75 a week.
NOTE: SPECIAL OFFER half-price for the summer, if you sign up before the end of January. 
I was a guest of Next Gen to review the club however  all my opinions are my own.
Words and photos by Megan Robinson
18th January 2017
Recommended