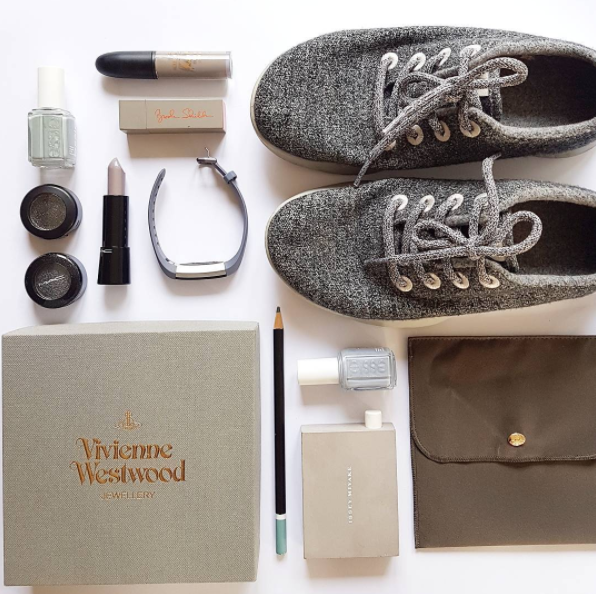 Intellectual property law, trademarks, copyright, and fashion
Regardless of your price point or personal taste, fashion is always a hot area for intellectual property disputes. Lawyers at Simpson Grierson tell Thread about Intellectual property law, trademarks, copyright, and fashion.
Read about previous fashion copyright disputes here.
Budget chic
We start with looking at the affordable chic side of fashion found in the Australian department store. Fashionistas with an eye for bargains will know of TARGET, which sells a wide range of clothing, footwear and home wares at affordable prices. The stores are frequently referred to by some as "Tar-Jay" (pronounced with a French accent). This use has even been in the Urban Dictionary since 2008 where it is defined as: "Target Store said with a fake French accent to make it sound more upscale than it is".
Catchoftheday.com.au, one of Australia's largest online retailers, applied to register a trade mark that included TAR JAY. Target then applied to register TARJAY and filed an opposition to Catchofhteday's application.
Catchoftheday's application

Catchoftheday argued the mark was devised to be a "cheeky" parody of Target and that Target themselves did not actually use "Tar-Jay". The parody was a flop as the Australian Trade Marks Office found that consumers would be misled or confused by Catchoftheday's use of the TAR JAY mark. Tar Jay was found to be an "endearing term" suggesting exclusivity. The Office was firmly in the rip of, not take off, camp.
While Target was successful in its opposition, it would have been easier if, like McDonald's embraced (and trade marked) "Maccas", Target had taken earlier steps to protect "Tar-Jay".
If consumers decide to re-name or mis-name your brand, while you may not see the funny side, you may want to apply to register it anyway. We'll wait and see if The Warehouse decides to protect WARE WHARE.
Sports chic
On the sporty side of the law, Adidas was successful in preventing Shoe Branding Europe BVBA (SBE) from using two stripes on a white shoe as a result of its three stripes trade mark.
The marks are both for straight stripes in a contrasting colour to the rest of the shoe but had different numbers of stripes and different positioning.
The Court found that consumers do not pay a huge amount of notice to detail when buying sports shoes. They held that consumers are used to seeing geometric designs on shoes so the difference between two and three stripes and the angle of the stripes would not be noticed.
The fact that the stripes were on the side of the shoe and in contrasting colours was deemed to be the memorable part of the marks. As such, Adidas was successful in preventing registration of SBE's application.
This is a wide scope of protection to give to a relatively simple mark, particularly since the general populace considered Adidas and the three stripes as synonymous. It possibly reflects the relatively well-known nature of the Adidas brand which SBE may have been seen as trying to trade on.
Flattering chic
Proving that third time's a charm, NYDJ (Not Your Daughter's Jeans) again applied to trade mark the cross-stitched pattern on the inside of their jean pockets, having twice applied for the crosses and had their mark abandoned and cancelled on each occasion.
Trade marks must be distinctive and indicate an origin to be registrable. The New Zealand Intellectual Property Office found that, as the crosses were on the inside of the jean pockets, the crosses were not visible to consumers and did not act as trade marks.
Not to be dissuaded, NYDJ took the matter to the High Court where they successfully showed that the crosses has acquired distinctiveness through use by NYDJ over a number of years. The crosses are now a registered trade mark showing that through constant use and publication, things that would not ordinarily be considered trade marks can become synonymous with a brand and be registered.
T-Swift – always chic
Last year we wrote about Taylor Swift facing infringement action in relation to her use of LUCKY 13. The case has, surprisingly, not (yet) settled. Rumour has it, Robert Kloetzly, owner of the "Lucky 13" fashion brand trade mark, is not one to back down.
The trial is scheduled for November this year and despite her argument that it will be disruptive to her world tour, Swift has been ordered to give testimony in court on the matter.
Swift has made a name for herself as an activist for artists' intellectual property rights so it is ironic she is now on the defending side. It goes to show that intellectual property is complex, and that something you come up with and feel you have ownership of may still actually be the property, in this case the registered trade mark, of another entity.
Graffiti chic?
From T-Swift to her bad blood nemesis. Katy Perry has appeared in a Moschino 2015 A/W collection design that is alleged to infringe copyright in artist Joseph Tierney's (aka Rime) graffiti.
Rime has filed a copyright infringement lawsuit against the designer of the dress, Jeremy Scott, as well as the Moschino fashion house, alleging that the dress is a blatant rip off of a signature graffiti tag he painted on a Detroit building. Rime claims this "art exploitation" has compromised his credibility as a graffiti artist and is a "crass and commercial publicity stunt".
In the past graffiti was somewhat frowned upon but with its growing popularity, fostered by artists such as Banksy, it is now accepted as being an artistic work in which the artist should be granted the same rights as other visual artists.
Although it is tempting to comment on Katy's fashion choices, the issue for the Court will be the similarities between the graffiti and the pattern on the skirt. This case is a reminder of the fine line between inspiration and copyright infringement. With the increase in the availability of artistic influences, designers have to be careful to stay on the right side of the line.
Rime's graffiti
Katy Perry at the Met Gala in New York in May, note the spray can "handbag"

Denim chic
In New Zealand, the Courts have shown how seriously they take copyright infringement in the Court of Appeal's decision to increase the damages awarded to G-Star Raw from $325 to $50,000. The damages followed a finding that Jeanswest infringed G-Star Raw's copyright in the Dean Biker Jean (see full details here).
G-star Elwood jeans
Creators' intellectual property rights, whether registered as trade marks or unregistered copyright are valuable assets that the Courts are willing to protect. Infringement in New Zealand, as in other jurisdictions, can be a costly mistake. This is both a positive for brands and designers, and a warning. Play by the rules and you will be protected. Infringe and you could be liable.
With that thought in mind, we look forward to New Zealand fashion week's chic and original offerings and hope the hot areas of intellectual property law highlighted above are avoided by all.
By Earl Gray, Richard Watts, Sarah Chapman, and Janelle Cooke of Simpson Grierson.
Recommended