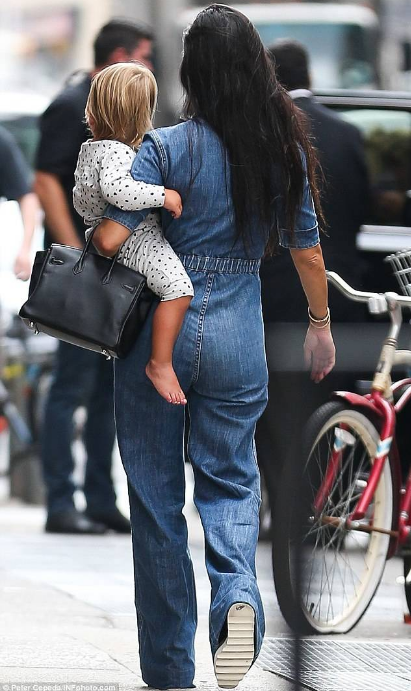 Kourtney Kardashian dressing her children in New Zealand label, Le Edit
Kourtney Kardashian has been spotted a couple of times dressing her children in organic, unisex New Zealand childrenswear label, Le Edit. The local label's Creative Director, Bianca Acke, is over the moon at the endorsement by the international megastar. It's a huge coup for a brand to be worn by the Kardashians, who have incredible influence worldwide, and Bianca was elated to see the photos appear last week.
First Kourtney Kardashian's son Mason Disick was photographed in Le Edit's next season Breton Shorts (above), and then again this weekend in New York. The Kardashians are in New York for Fashion Week and for her first outing she chose to dress her youngest, Reign, in Le Edit's Artist Print (below). Le Edit Artist Print longsleeve top NZ$50 and Le Edit Artist Print Leggings NZ$60 at leedit.co Image Credit: Daily Mail UK.
Here's the link to the Daily Mail article with more photos featuring the organic and unisex label. It's great to see Hollywood celebrities loving New Zealand design – and you can buy it for your own children direct from Le Edit here in NZ. Talk about keeping up with the Kardashians!
Below: More cuteness from Le Edit www.leedit.co
Megan Robinson
All images supplied by Le Edit
13th September 2016
Recommended