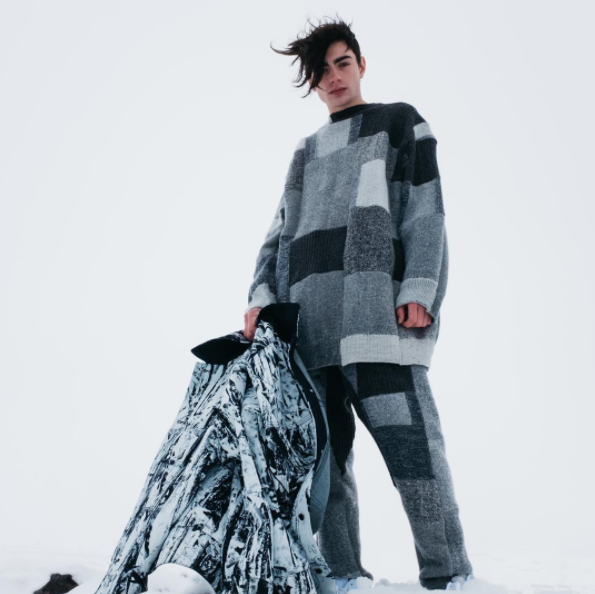 K'Rd Presents group showcase at NZ Fashion Week 2017
The K Road show was very K Road – packed with interesting people (clad in lots of black) and lots of characters, excited chatter, and an excited buzz in the room. This year's K'Rd Presents group showcase was held at The Tent and instead of a runway show, the four designers featured instead had a video installation.
The queues to view said video installation was long and it helped to be an expert crowd navigator in this instance, which is expected given that K Road has long been an institution of some sorts for the New Zealand creative community be they artists, musicians, or designers. And maybe even vintage lovers.
The 2017 K Road Presets Show for New Zealand Fashion Week did not disappoint, the video concept providing a different kind of visual than a runway show. It featured local designer brands Courtney Pellow, Lost and Led Astray, Courtney Perham, and Nick Von K. I especially loved that each installation was quite different and stayed true to each of the designer's styles. If anything, this just further reinforced K Road as the creative sanctuary in New Zealand.
Magic Orchard – Nick Von K 2017
SHE JIGGLES? LaLA NZFW
Reviewed by Jess Molina
30th August 2017 
Recommended