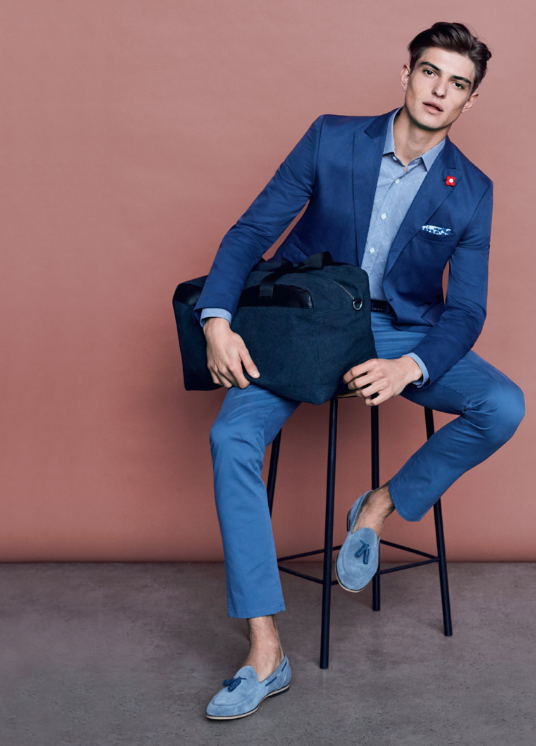 Men's shoes – the forgotten fashion necessity
When it's time to get dressed up for a special occasion, or for a job interview for that dream position, the last thing typically thought about is whether or not the shoes already in the closet are going to tie the look together.  The importance of a great pair of men's shoes is often taken for granted until you wear the wrong ones, and part way through the day your feet hurt so bad you can barely walk. Or until you see your reflection in a mirror and realize that your shoes look worn or outdated, leaving you feeling out of sorts for the important events of the day.
What to consider when choosing men's shoes
Head to toe fashion requires a few considerations that can save you money and time when you need to look perfectly put together. Quality should be the first consideration when purchasing your entire wardrobe, you only need a few fantastic suit jackets, three to four pairs of easy care slacks, and a handful of beautiful shirts. Men's shoes should be purchased in a couple of styles and basic neutral colors. Usually basic black goes with everything, but every wardrobe should include a pair of deep brown as well.
Prepare yourself with the essentials
Though many people don't think about preparing their wardrobe until special occasions call for particular items, it's much more affordable and less stressful to be prepared with a few essentials. There is no need to be stressed out trying to find clothes and accessories when you are already preparing for a nerve racking special event. When preparing for a job interview, your mind should be on preparing to answer the interview questions with confidence rather than worrying about what you're going to wear.
Simplicity and clean lines never go out of style
Sometimes sticking with fashion trends can be daunting as styles and colors change frequently. It is nearly impossible to keep up with. The neutrals, however never go out of style. Keep the look simple, look for quality items that will stand the test of time and changing seasonal trends. Be prepared before you need that special occasion outfit and be sure you have more than one option so you can be sure to feel you best. Give yourself a variety of button down shirts, belts, and accessories that can dress up and down your outfit.
The power of looking fantastic
Shopping for men's shoes and fashion forward attire doesn't have to be stressful. Go to a reputable shop and have your feet measured professionally. Choosing durable and high quality Italian leather shoes will ensure you get long wear and comfort. Your feet are the foundation of your comfort and when you're comfortable it is easier to achieve the appearance of confidence. Never underestimate the power of looking fantastic no matter how special or everyday the occasion. Once a man experiences the power of looking fantastic, the priority of having a fantastic wardrobe that is fashion forward and on trend will be at the forefront of your mind.
12th August 2016
Recommended