Mi Piaci Autumn/Winter 16 stars model Ashleigh Good
New season, new ideas; Mi Piaci Autumn/Winter 16 campaign stars globetrotting model (and mother) Ashleigh Good, shot in Auckland by Mara Sommer and styled by Paris Mitchell. Mi Piaci talked to Ashleigh about juggling work and motherhood, and why she loves coming home to New Zealand as much as we do.
You've been all over the world, what place do you love the most?
I love Paris the most. Without a doubt it is the most magical city there is. I don't know what it is about it that's just so special; when I'm there I feel like I'm in a different age, I feel like I'm in a different time. I feel like anything is possible there and I really love the people. I love the buildings and I love the history. Coming from New Zealand, we don't have that kind of architecture or history, so it's just so wonderful to be surrounded by it.
You've been home for a little while now, what's so special about New Zealand?
I think that is it; New Zealand is home, I love it here – I love my house and I love that my family are so close. It's been summer lately and I love the weather and the laid-back and relaxed attitude that everyone has here. Being a mother New Zealand is the best place to raise your children. I can take Emily overseas to learn about history and culture, but what we have here in New Zealand you can't get anywhere else. It's the best place to raise a family.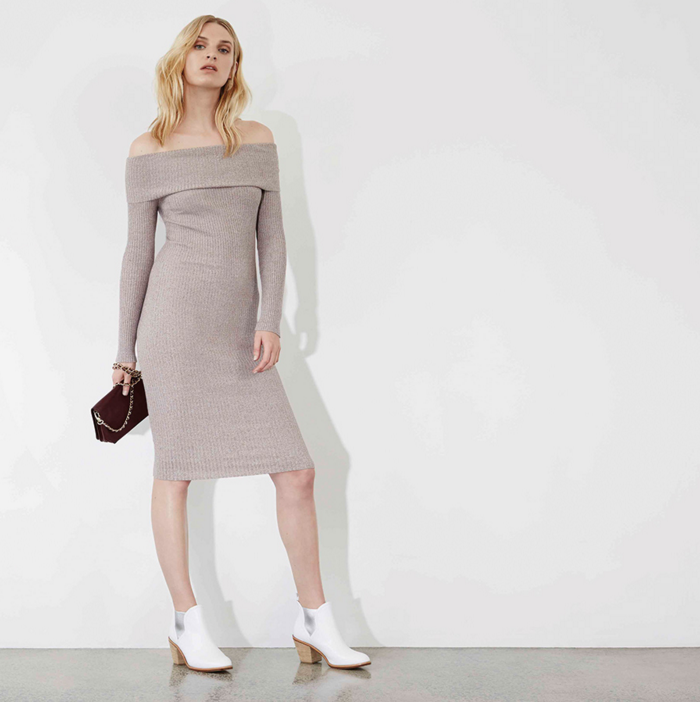 What do you think is the biggest challenge for women today?
I think now it's the pressure to have children and a career. For me, I consider myself very lucky because I'm able to do both, but for a lot of women it has to be a choice and one thing has to suffer.
Speaking of challenges, you recently became a mother for the first time (congratulations!) How has this changed your outlook on life?
I live for Emily, she is my light and my life. She changed everything that I thought about the world. That doesn't mean I have to give up my life, it just means that I have a tiny best friend to go along life with me. Becoming a mother, you realise what is important in this world and what helps to ground you.
What was your favourite piece from the Mi Piaci range?
I really loved the thigh-high boots, as being thin it's difficult to find thigh-high boots that actually fit my leg. They made me feel very sexy.
Pictures at AW16 launch event, by Jade Harris.
See Editor's Picks of Mi Piaci AW16 by Megan Robinson on Thread here.
12th March 2016
Recommended