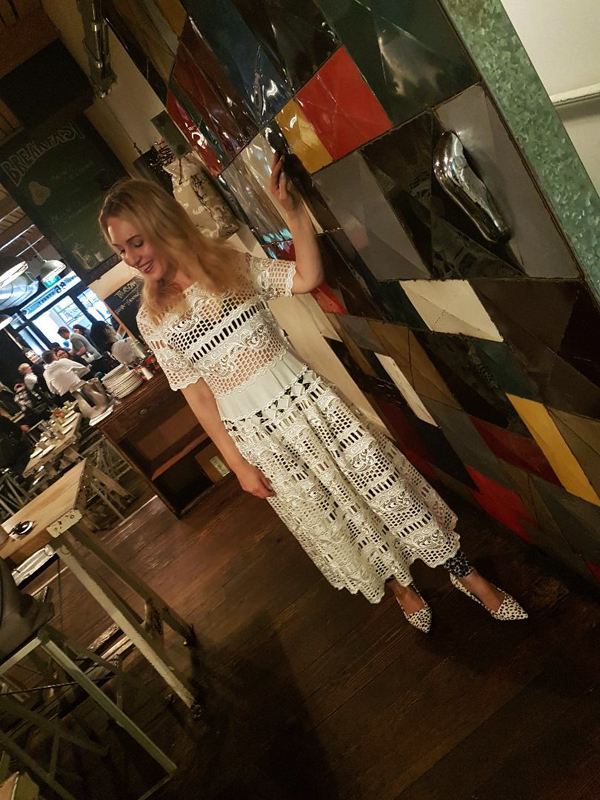 Outfit Post: Girl's lunch at Depot Eatery at SKYCITY
I headed into Depot Eatery at SKYCITY this week to celebrate my girlfriend's birthday and do some outfit photos of what to wear for the new season if you're going out for some Spring Dining. I've done three outfits to cover three different scenarios I would recommend trying in your near future: lunch while people-watching on Federal Street, a casual meet-up with friends at the oyster bar after work, and dining at Japanese restaurant MASU. In fact, there are a number of great options on Federal Street and I am super keen to go to Bellota soon for tapas. Next time!
So, first up – what to wear to a girl's lunch while people-watching. Now that it's spring, the weather (whilst still changeable, it is New Zealand after all) means we can get outside for some fresh air and the tables and high stools lining Federal Street at Depot and The Fed are perfect for this and The Grill has a small outdoor area, too.
Federal Street is the place to people-watch.
Did I plan to match the white-painted table tops? We'll never know…but wearing white is definitely a good way to stand out in the crowd amongst all the black. I am wearing a Trelise Cooper cutwork dress over a bralet top and snow leopard leggings with Isabella Anselmi Rhys leopard heels.
You know what else goes with people-watching? Big sunglasses. You'll never know where I'm looking in these babies.
The interior of Depot Eatery and Oyster Bar is very New York-inspired. No time for travel? No worries, pop into Depot and you are transported to a cool NY city local, with Chef Al Brown-designed small plates, large meals, and freshly-shucked oysters to choose from. The desserts are to die(t) for too, with Sugar Pie, panna cotta, and cookie skillet.
For lunch, we ordered the giant crispy potato skins with mayo, and deliciously tender snapper fish tacos, along with a beetroot salad. It was all amazing.
Our waitperson was the gorgeous Grace Matua, who brought Juls out a Sugar Pie with a candle in it, for her birthday – how nice is that?
The cool painted salvage metal artwork inside Depot is so stunning (and photogenic to boot.)
Next up, what to wear on a casual drinks date with friends in Federal Street.
Why not meet friends for half a dozen freshly-shucked oysters at the Oyster Bar with a cold drink after work or before going out? Nothing has been this good in a half shell since the Teenage Mutant Ninja Turtles.
For sitting at the Oyster Bar, I'm in a casual look, of jeans and a shirt with heels and statement earrings. I'm wearing vintage shirt by Thornton Hall, dark denims by Versace Jeans, suede shoes by Kathryn Wilson, earrings by Lovisa.
MASU by Nic Watt is the sugoi stylish Japanese restaurant on Federal Street. What I like about it is its modern twist on traditional Japanese robata style of cooking over an open charcoal grill. I echoed this contemporary-meets-classic style in my outfit, with a chrysanthemum flower tunic over silk trousers with heels and accessorised with a scarf.
I'm wearing a dress by D.d Dian Dian, trousers by Trelise Cooper, shoes by Kathryn Wilson, pink shawl scarf by Zambesi, and sunglasses by Prada.
Whether you're up for a relaxed drink with friends, or sitting on the footpath and watching the world go by, the Federal Street dining precinct has something for everyone. Hope to spot you there soon – from my stool outside Depot, of course.
Megan Robinson
20th October 2017
Disclosure: sponsored post promotion with SKYCITY
Photography credit: Julie Roulston and Grace Matua.
Recommended