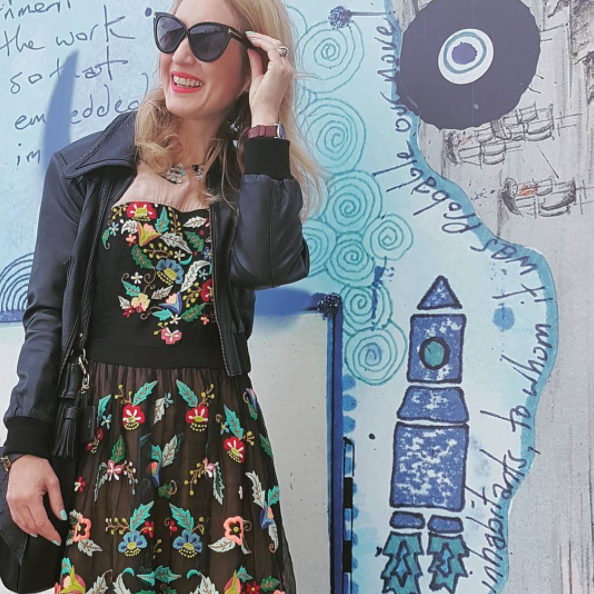 Outfit post: Tom Ford Eyewear from Smart Buy Glasses
Outfit post: Tom Ford Eyewear from Smart Buy Glasses. In this latest outfit post, I wear a dress by Trelise Cooper and eyewear by Tom Ford which I received from Smart Buy Glasses. I'm wearing style Tom Ford FT0511 Polarised 01D, which I liked for their iconic crossover frame in black.
Regardless of the season, I like to wear eyewear. I find it completes my outfit and shades my eyes in the glare of Auckland sun. Everyone is looking for that perfect pair of sunglasses, in the right style and of course at a reasonable and competitive price, which is where buying online from a reputable site is a great idea. Make sure your sunglasses are suited to your face shape with their Virtual Try On, and read the latest trends in eyewear at their site.
The hi-top sneakers are Puma Mihara by a Japanese designer colab with PUMA. I love clashing prints – such as florals with leopard!
Here's a close-up of the eyewear in a design inspo flatlay I did:
The eyes have it! The new colour collection from Elizabeth Arden complements the sleek, New York City lines of the eyewear.
All my loves by Tom Ford: Black Orchid fragrance in its black bottle with gold label, and Tom Ford Beauty lipstick in Nude. Splash on fragrance, slick the lippie across your lips, and pop on the eyewear- you're good to go, in style.
You can buy these, and many many other cool models, online at Smartbuyglasses.co.nz where they have over 30,000 pairs of designer sunglasses on site and lots of ways to shop, including shopping guides and Virtual Try On.
Disclaimer: I was not paid for this article. I received the eyewear for the review and opinions are all my own.
Megan Robinson
8th May 2017
Recommended