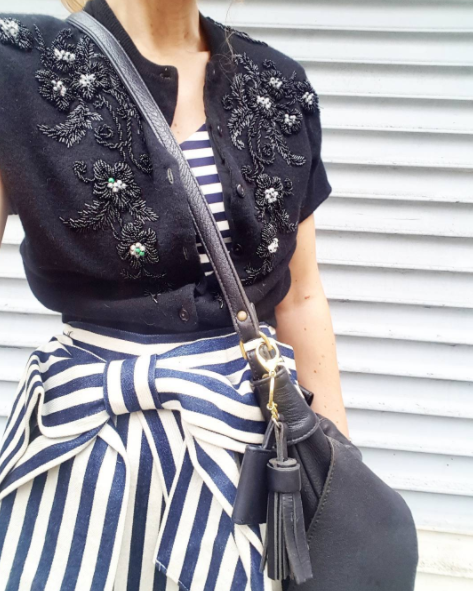 OUTFIT POST: What I've Been Wearing April 2017
In this latest outfit post column I showcase some pics of what I've been wearing in the month of April 2017 around Auckland. It's mostly a collection of my outfits on my Instagram which you can follow over at www.instagram.com/threadnz to see daily updates and what's new.
The weather has been unpredictable, and so I've been pretending it's still summer, and taking layers with me. Intro image: vintage beaded cardigan, striped skirt I got at a thrift shop, Deadly Ponies handbag.
OUTFIT POST: What I've Been Wearing April 2017
At The Culpeper restaurant on Auckland's Princes Wharf with Yealands wines for International Sauvignon Blanc Day. I'm wearing a silk floral dress I got in Milan years ago and Chaos & Harmony boots, Trama jewellery ring, vintage head scarf, and Karen Walker sunglasses.
Who says I don't wear trackpants? Witchery trackpants (gifted) with Mi Piaci nude heels, Issey Miyake top, Cybele scarf, and Zac Posen belt.
In Blaze salon Newmarket today with the lovely Kelly Manu for my cut and colour using Redken. I'm wearing Wichery dress (gifted), Saben chain necklace, and vintage striped scarf.
Off to Joseph and the Technicolour Dreamcoat show at the Civic theatre with Auckland Live. I'm wearing grey silk chiffon dress by Trelise Cooper.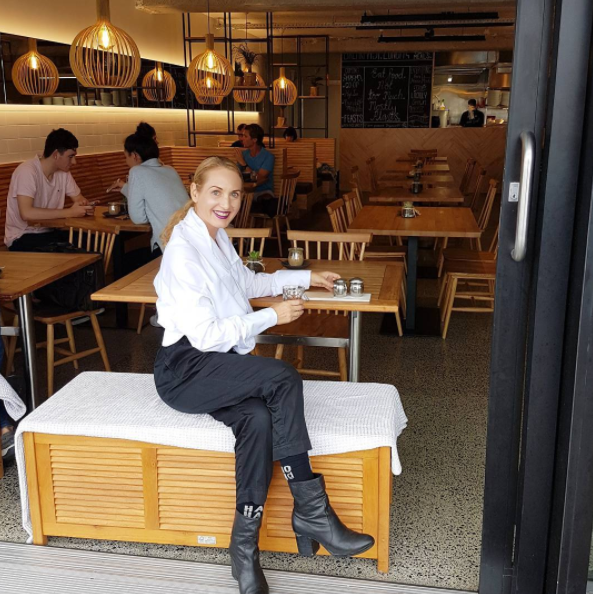 I was delighted to be sent a special white tuxedo shirt – which I'm wearing styled upside down by the way- by Maybelline 'Make It Happen' fashion designer Rhyana McNab, who has sent a shirt to 'her favourite influencers'. It looks like I'm in some VERY good company. Five young Kiwi women won mentor programmes in various fields and hers was in fashion design. Follow her at @remluvstyle
I'm with the models! At Zambesi x Huawei P10 #huaweiP10nz party. Models wear bespoke dresses by Zambesi. I'm wearing dress by Kesho, Halter by Zambesi, jacket by Trelise Cooper, bag Marc by Marc Jacobs, shoes Dune London.
Megan Robinson
30 April 2017
Recommended