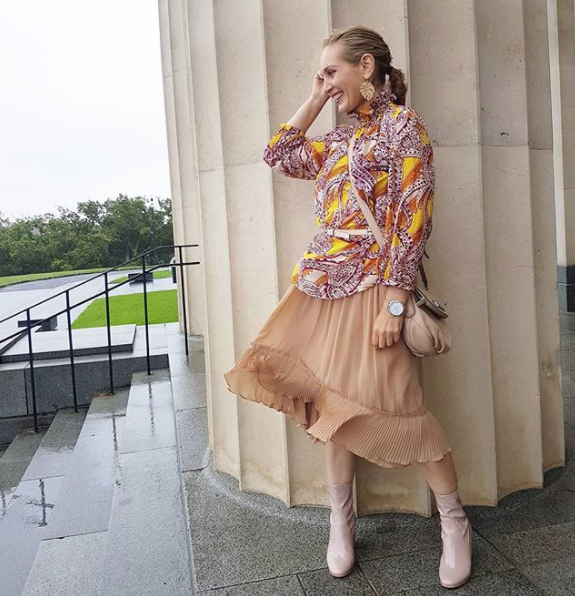 OUTFIT POST: What I've Been Wearing in February 2018
In this latest outfit post column I showcase some pics of what I've been wearing in the month of February 2018. It's mostly a collection of my outfits on my Instagram which you can follow over at www.instagram.com/threadnz to see daily updates and what's new.
OUTFIT POST: What I've Been Wearing in February 2018
Intro pic above, at Auckland Museum, in pouring rain. We got so wet! I'm wearing Sea Monsters shirt in mustard by Karen Walker, handbag Marc by Marc Jacobs, pleated skirt by DB Show, earrings by Lovisa Jewellery.
What I wore today- red, for Valentine's Day and Chinese new year – for lunch at The Fridge cafe in Kingsland, which was super yummy, I recommend it.
Grey day outside, grey day on me, in Witchery pants, leather bag by Addison Road from www.tvsn.co.nz, top by Issey Miyake, leather scarf is a piece of leather I bought once at a Saben bags warehouse sale.
At Citta for their new season media breakfast and launch of the new collection instore inspired by Venice, wearing a vintage floral longsleeve dress I got in Mangawhai recently.
Who doesn't love a blazer!? I'm wearing Captain's Table blazer by Trelise Cooper, cream top by Witchery, pants Seed Heritage, lipstick MAC Liptensity in Burnt Violet.
Feeling blue, in a cotton halter top by Karen Walker; earrings by Lovisa, blue eyeshadow by Smashbox.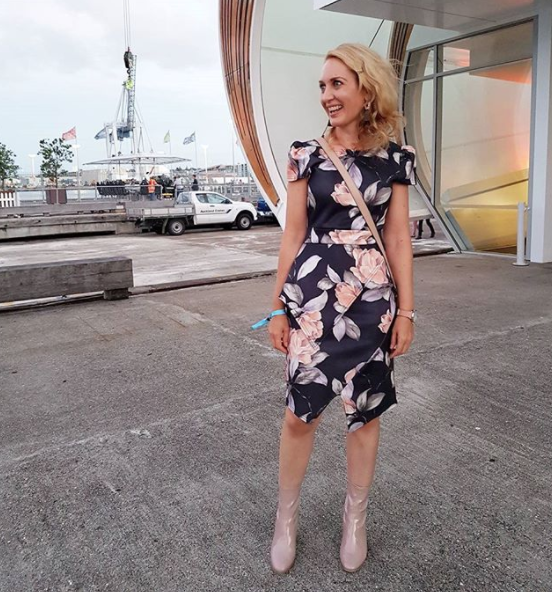 At the Cloud for Dinner in the Sky. Dress Boohoo Boutique, shoes Number One Shoes, bag Marc by Marc Jacobs. Photo by Rebecca Zwitser.
At Good For wholefoods brand new store in Parnell near La Cigale markets. Reduce your packaging. I'm wearing Stitch Ministry, leather shoulder bag by Saben, and shoes by Kathryn Wilson. Photo by Zoe of @goodforstore
CANNOT RESIST A PINK WALL.
What I wore today on location at @saintaugustines, photo by the daughter: shoes by @allbirds, jumpsuit by @Glassons, bag by @mi_piaci, earrings @lovisajewellery Lots of bargains; jumpsuit was $15 on sale and earrings were $4. I tied a ribbon to make a hair band.
At House of Peroni for #cinemaperoni tonight watching Italian film, La Pazza Gioia. I'm wearing dress by Zimmerman, eyewear Karen Walker, shoes Kathryn Wilson, bag Vivienne Westwood.
Embroidered back kimono I bought this afternoon by Stolen Girlfriends Club, shoes Beau Coops, skirt Issey Miyake.
In a floral sundress, making the most of the weekend sunshine. Jewellery @migliodesignerjewellery, dress @cottonon, earrings @lovisajewellery
Loving this green wall for my floral top: ruffle blue shirt by Rock Street, shoes ZARA, earrings Lovisa.
See you next month!
Megan Robinson
28th February 2018
Recommended